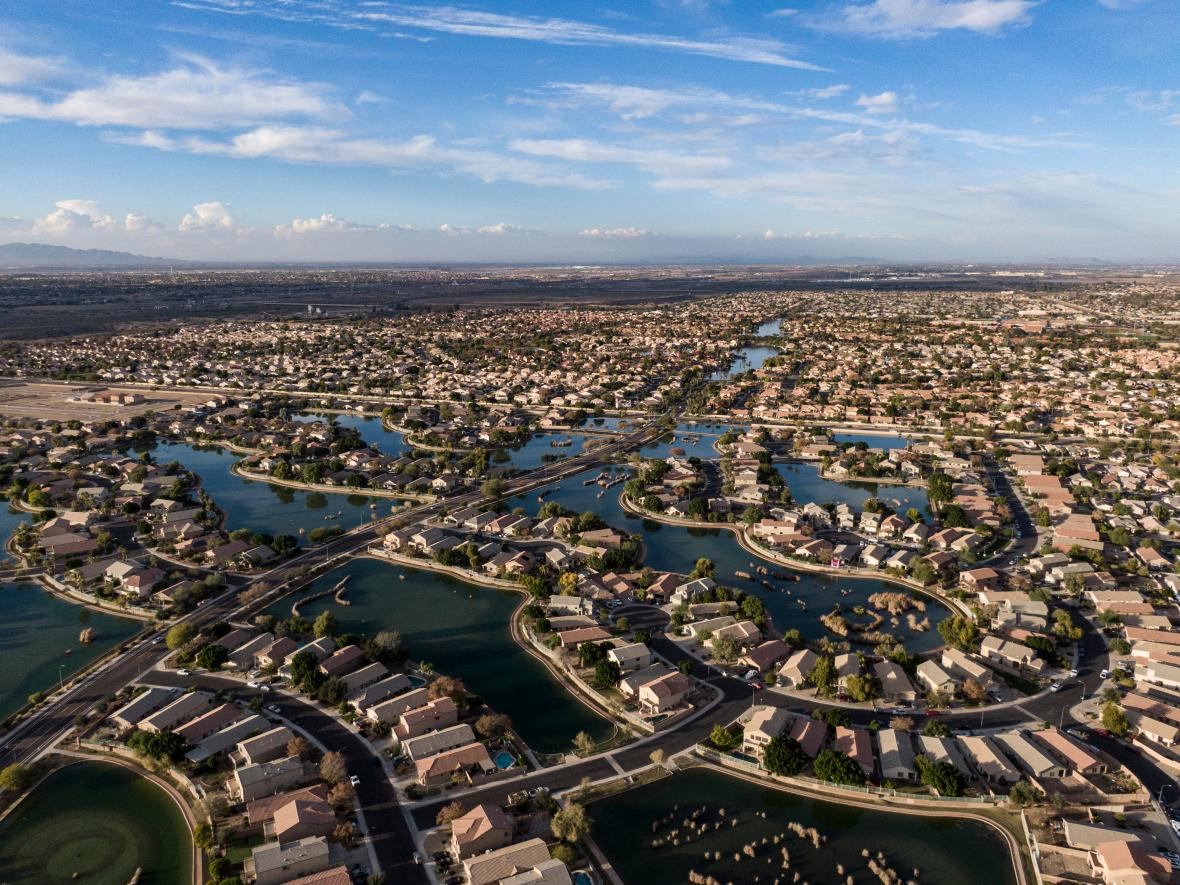 The Solar Company Locals Trust 
Thanks to the endless Arizona sunshine, you can ride your mountain bike through the Estrella Mountains or launch a kayak in the Tres Rios area any day of the year here in Avondale. 
But the strong Arizona sun is good for more than just a fun afternoon—with solar panels, you can put its power to work at your Avondale home or business. Energy Solution Providers is proud to help local homeowners and businesses harness the power of our most abundant natural resource by installing solar energy systems throughout the state.  
Every panel in a solar energy system is covered with tiny cells, called photovoltaic cells. These cells absorb energy from the sun and convert it into direct current (DC) electricity. The DC electricity is then sent to a solar inverter, which converts it into alternating current (AC) electricity—the type of electricity that's used to power homes and businesses. Any excess electricity that your solar panels generate is either sent to the electric grid or used to charge your solar batteries. 
What Are the Benefits of Solar Panels?
Installing a solar power system will benefit your Arizona home or business in more ways than one: 
To make sure you get the most out of your investment in solar panels in Arizona, we'll design a custom system that meets your energy needs. Our team will evaluate your energy usage and your property so that we can recommend a solar PV system that will work best for you. We install all kinds of solar systems, including grid-tied, off-grid, roof-mounted, ground-mounted, and commercial solar. 


Get More From Your Solar Panels by Adding a Solar Battery 
Solar panels need sunlight in order to produce electricity, which means they can't power your home at night or on a cloudy day (though we don't get many of those here in Avondale). What's more, grid-tied solar panels need to be turned off whenever the electric grid goes down, leaving you without power during an outage. 
But there is a solution to both of these problems—solar battery storage. Solar battery backups allow you to store any excess energy that your panels produce during peak sunlight hours and can be used to power your home or business whenever your solar panels are not producing enough electricity or to avoid peak demand charging periods. We can install a solar battery as part of your new solar panel system or as a retrofit for an existing system. 
Get a Fast Solar Quote in Avondale 
Take the first step toward energy independence—reach out to Energy Solution Providers to get a fast, free solar quote for your Avondale, AZ home or business. When you call, remember to ask about solar incentives and financing, which can help make the upfront costs of going solar more affordable. 
Go solar in Avondale! Call 520-868-0700 or contact us here to get a fast, free solar quote.