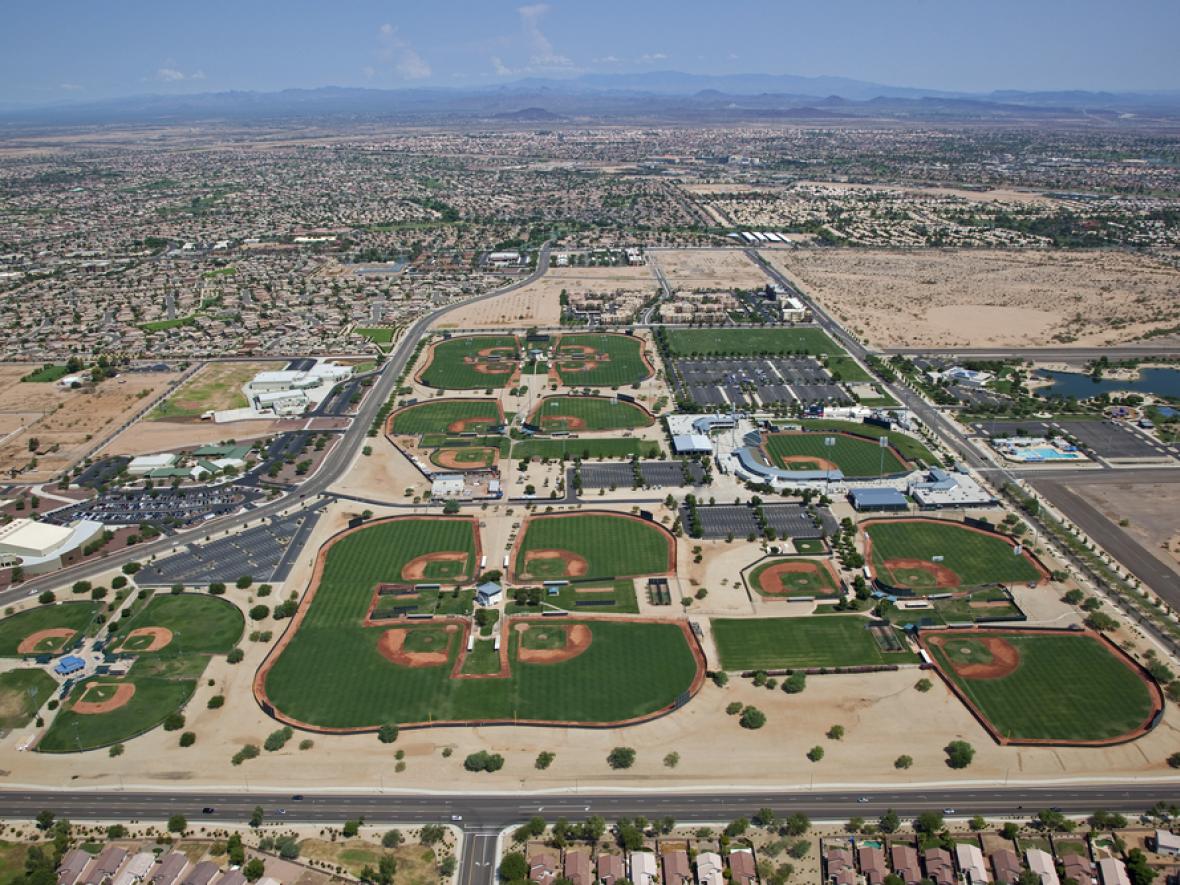 Surprise, Arizona, is rapidly growing — and so is the number of solar installations in this beautiful city. Homeowners and business owners alike are switching to solar to lower their utility bills, increase their energy independence, reduce their carbon footprint, and more. Energy Solution Providers is proud to be a leading provider of top quality solar solutions in Surprise and the surrounding area.
Solar for Your Home or Business in Surprise
Are you a homeowner or business owner who is considering making the switch to solar? If so, you've come to the right place. Energy Solution Providers has almost 20 years of experience designing and installing residential and commercial solar PV systems and Maricopa County and nearby Pinal and Pima Counties. Our team of experts will help you maximize your solar investment for lower utility bills, a minimized carbon footprint, higher property value, and other key benefits of solar.
A Personalized Approach to Solar
When you hire Energy Solution Providers to design and install your solar energy system, you'll get outstanding service and a personalized experience from start to finish. We'll start by giving you a free renewable energy quote and answer your questions about how solar works, the benefits of solar, and solar financing and incentives. Then we'll design a cutting edge solution that meets your needs and budget and stands up to Arizona's desert climate. We install only the highest quality products to ensure you get the most from your solar investment.
Energy Solution Providers: Surprise's Local Solar Expert
Considering solar for your home or business? It makes sense to consult your trusted local solar expert. We were among the first to bring solar to the state of Arizona, and in our almost 20 years of business, we've installed hundreds of solar electric systems across the state. Because of our commitment to providing top quality customer service, many of our customers come to us after being referred to us by their friends and neighbors. Find out what Energy Solution Providers can do for you as you consider making the switch to solar.
Wondering what solar can do for your home or business in Surprise? Contact us or call 520-868-0700 to learn from our solar experts.