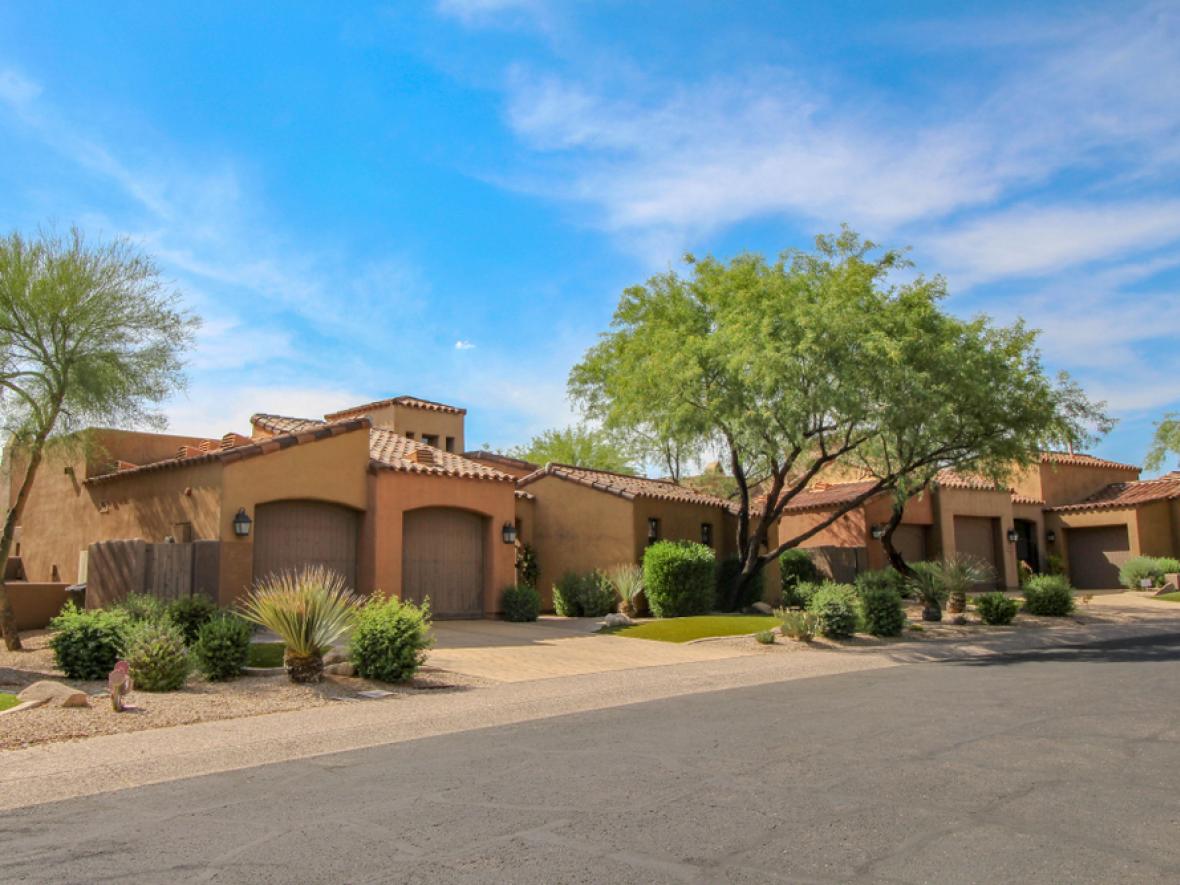 Tired of high electric bills?
Upgrade your North Scottsdale home with solar.
Residential Solar Panel Installation for North Scottsdale Homes
There are plenty of reasons why people flock to the North Scottsdale area—shopping plazas and hip food options, the world class Desert Mountain golf course, and even hiking at Camelback Mountain and Piestewa Peak. It's an area of the country where sunshine is abundant, and you can enjoy day after day of beautiful weather and blue skies.
Of course, with all that sun, it's no wonder why more and more Arizona residents are looking to solar energy to power their homes and businesses and reduce their energy bills. If you're looking for a local solar company in North Scottsdale, here's why you should reach out to Energy Solution Providers today.
Leading Solar Energy Services in North Scottsdale
Solar power can help you save money on electricity costs and keep your North Scottsdale home running through a clean, renewable energy source. Whether you have a grid-tied system (either roof mounted or ground mounted) that's connected to the grid or an off-grid system supported by backup solar batteries, solar can also increase your home's value, as you're making an investment in your home that will continue to pay for years and years to come.
Solar incentives make upgrading your home more affordable than ever as well, and it pays to act now. One of the biggest financial benefits of solar installation is the federal solar tax credit, where you can qualify for a federal tax credit of as much as 30% of your total solar installation costs, with no cap! Plus, any remaining balance can be carried over an additional year. The sooner you act, the better!
Reach Out to the Best Solar Company in Scottsdale
Wondering what the best type of residential solar panels used in Scottsdale, Arizona are? Interested in finding out how much it would cost to put solar panels on the roof of your Arcadia or Desert Mountain Community home? Talk to Arizona's solar experts at Energy Solution Providers today. We can give you a free solar estimate and explain how our team can help you take advantage of the best Arizona solar rebates and tax credits, as well as great financing options and local utility rebate programs.
Energy Solution Providers is the go-to solar contractor in North Scottsdale, AZ. Call 520-868-0700 or

contact us

to learn how you can benefit by upgrading your home today.