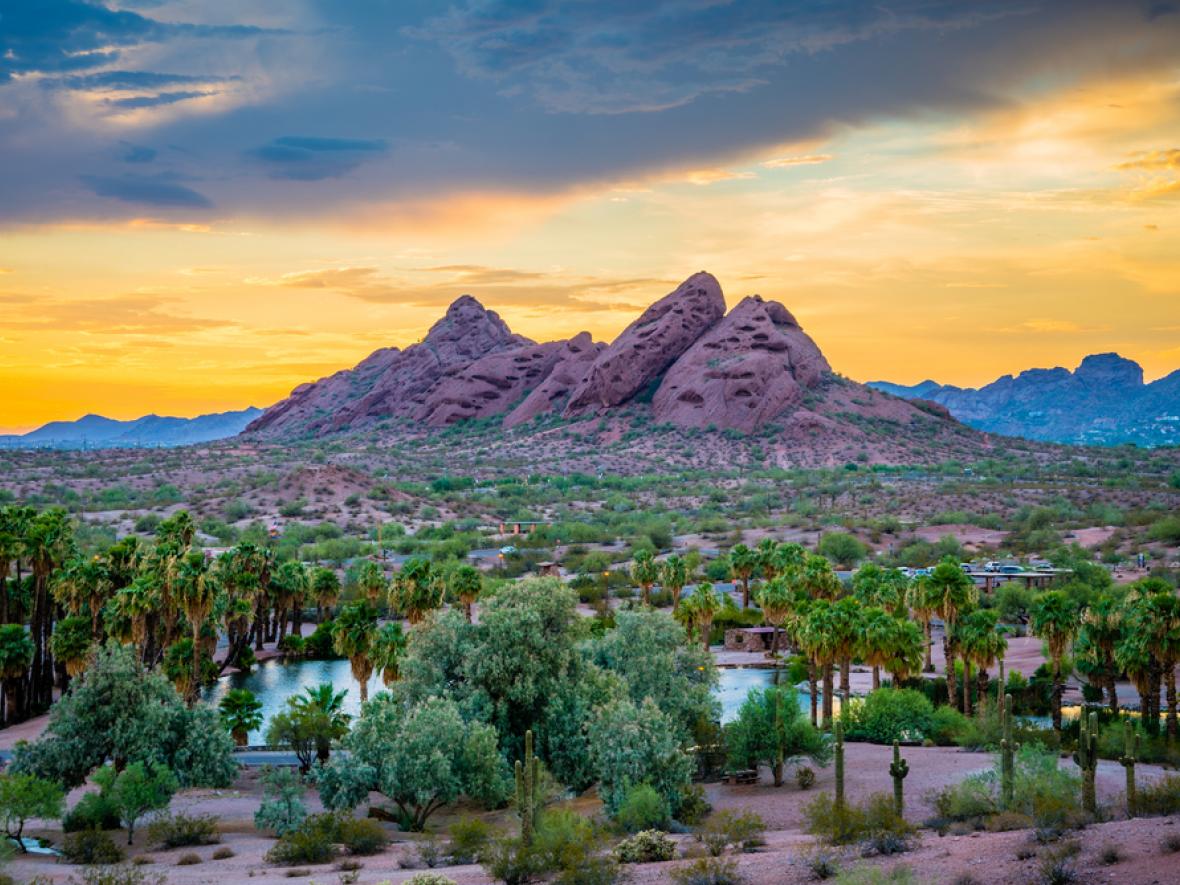 Upgrade your Tempe, AZ home to solar.
Reach out to our team of solar experts.
The Solar Company Tempe Homeowners Trust
Tempe, AZ has been ahead of the curve when it comes to solar power. In 2014, the city adopted a goal to reach 20% solar in its municipal buildings by 2020; by 2018, they had increased the goal to 100% by 2025.
Tempe is an especially solar-friendly place to live, considering Arizona gets so much sun. Homeowners can feel free to take advantage of all that the surrounding area has to offer, from the Pima Air & Space Museum to Saguaro National Park, and know that their home could be running all day (and even all night) from renewable solar energy.
Residential Solar Systems and Solar Battery Storage
If you're thinking of upgrading to solar panels for your Tempe home, you've come to the right place. At Energy Solution Providers, we have a variety of options for residential solar panels for your home. From roof-mounted to ground mounted solar panels, we'll find the right design and location so your solar energy system can maximize its energy production.
Starting with grid-tied systems and upgrading to solar battery storage systems and even going all the way to off grid solar power systems, our team of solar experts has the right solar options for your home, with benefits like:
Reduced (or completely eliminated) electricity bills

Green, renewable energy for your home

Protection against power outages and rising utility costs with battery backup for solar panels
Yes — It's Affordable to Install Solar Panels on Your Arizona Home
Local Arizona and federal solar incentives and financing make upgrading to solar power easy. The federal solar tax credit, for example, gives homeowners a credit of up to 30% of their solar installation costs against federal taxes, and local utility rebate programs can cover up to 30% of your solar installation costs.
Looking for an affordable solar panel installer who can explain how solar tax credits work, and lay out the cost of installing solar panels on your home? Energy Solution Providers is the solar contractor near you with over 18 years of experience and more than 1,400 solar energy systems installed throughout Arizona—learn more about how solar can benefit your home.
Looking for off grid or grid-tied solar panels? What to find out if you can completely eliminate your monthly electricity costs? Call 520-868-0700 or contact us today to set up your free solar consultation and estimate.