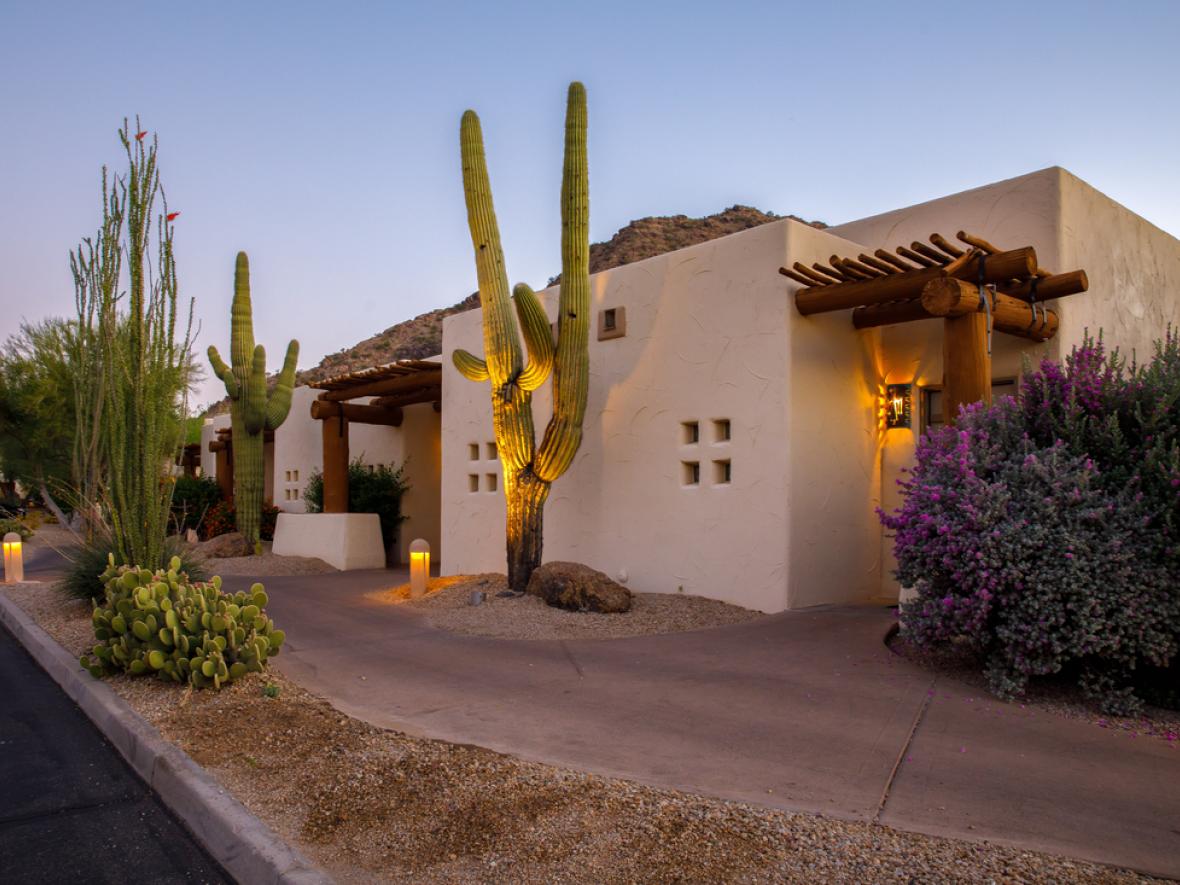 Boost your Cave Creek home value by upgrading to solar!
Energy Solution Providers have expert advice for business owners!
Homeowners in Cave Creek, AZ enjoy sunny warm weather all year long. These conditions are especially good for exploring the beauty of Spur Cross Ranch—and for solar power! Solar installations by Energy Solution Providers can boost your home's value, save energy, and provide clean abundant energy to power your home. Get started with the basics of solar power to understand just how it works.
Enjoy the Benefits of Solar in Cave Creek AZ
With the expert advice of Energy Solution Providers it's easy to reap the rewards of solar power. Opting for residential solar power has a number of benefits that can save you money, including:
Saving money on your solar system installation through federal and state tax credits, as well as rebates from your local utility 

Lock in your cost of power for the next 20-25 plus years

Help the environment by reducing your carbon footprint and reducing the amount of water utilities need to create power
Businesses Gain from Adding Solar to their Portfolio
Cave Creek AZ business owners are opting to switch to solar energy and keep their expenses in check. Your customers will appreciate the green initiatives and you'll appreciate the tax incentives, like the MACRS depreciation and federal investment tax credit. Plus, commercial solar panels will add value to your building without raising real estate taxes!
Multiple Solar Solutions for Cave Creek Residents
Energy Solution Providers have been assisting Maricopa County residents for more than 20 years with all types of solar installations. Many homeowners opt for grid-tied solar arrays  which are connected to your electric utility and which you can rely on with a roof or ground mount system to start generating your own energy and only drawing what you need from the grid. For Cave Creek customers looking to cut all or most of the utility power cord, our solar engineers, technicians, and installers can create an off-grid solar combination that will keep you powered up. From back-up generators to solar battery storage, we'll ensure you're set up for energy independence to either help you avoid time of use demand charges or keep you running during a power outage.
Still Have Solar Questions? We're Here to Help!
If you're wondering if solar is the right way to go, why not get started with our free solar quote? We'll detail all the benefits of federal solar tax credits, along with solar incentives and financing that can make your solar decision easy.
Learn how easy adding solar to your Cave Creek home or business can be! Call 520-868-0700 or

contact us
today to learn more.