Energy Solution Providers:
A Leading Solar Company in Arizona
Energy Solution Providers is a premier residential and commercial solar panel installer, serving the Maricopa, Pinal, and Pima County region of Arizona. We offer over 21 years of experience in the solar industry and have helped hundreds of homeowners and business owners alike lower their energy bills while reducing their carbon footprint with solar power and battery storage. We offer expertise in a wide variety of systems, including solar carports, ground mounts, solar battery backup systems, and both grid-tied and off-grid solar energy systems.
Going solar will lower your electricity bills, reduce your carbon footprint, and more. Contact us or call 520-868-0700 to get a free solar quote. 
Leave Us Your Feedback
We appreciate your input! Your feedback will help us improve our service. If the solar specialists at Energy Solution Providers have installed a home solar energy system for your Arizona home, we'd love to hear from you! Please consider leaving a review on Google.
Our Latest Blog Posts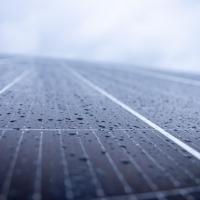 With utility-scale solar installations becoming a hot topic here in Arizona, especially in Mohave County, there has been a lot of chatter about how solar panels impact our environment and economy. As... Read more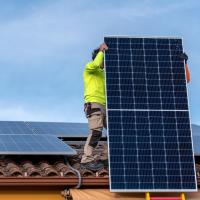 Sunshine covers the state of Arizona like a blanket of renewable energy, and for that reason, solar panels are more than just a trend; they're a smart investment. As homeowners increasingly turn to... Read more