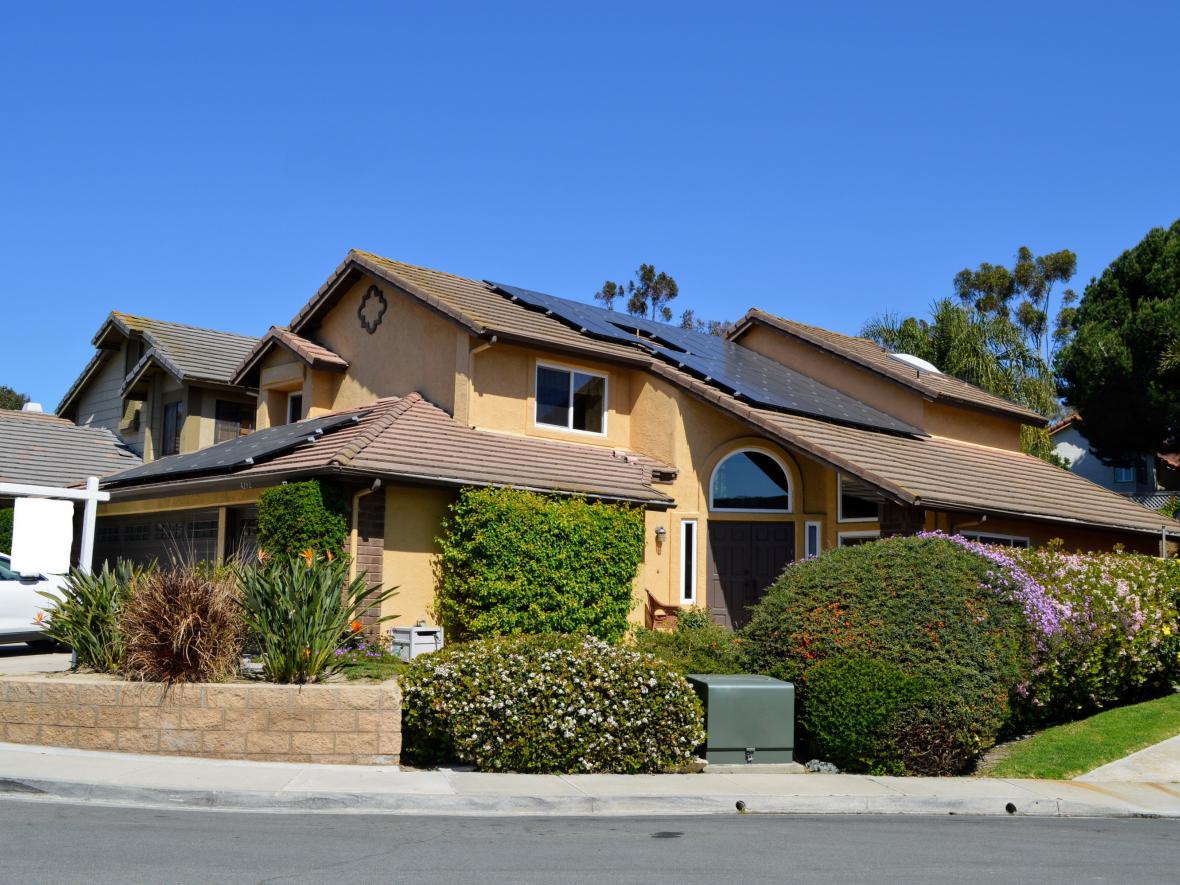 Take the first step toward going solar in Goodyear.
Get a free quote for your solar panel installation!
Averaging 300 days of sunshine every year, there's no shortage of beautiful weather here in Goodyear, AZ, and there are plenty of ways to enjoy it, from hiking in the nearby White Tank Mountains to watching spring training at the Goodyear Ballpark.
With so much sunshine to go around, you may be wondering whether you could be taking better advantage of this powerful resource. The answer is yes, and it all starts with going solar! 
We Make Solar Energy Work for You in Goodyear
Deciding to have solar panels installed is a great idea, but it's only the first step on your solar journey. Next, you'll have to decide what type of system you want to have installed. There are many options available, and it can be overwhelming at first, but that's what Energy Solution Providers is here for. We're a highly experienced solar energy company that's been serving Arizona homeowners and businesses, especially in Goodyear, for many years. In fact, we've installed more than 1,400 solar electric systems throughout the state. 
When you partner with us, we'll analyze your energy usage, tell you about the different residential and commercial solar systems available, and help you decide which option is the best fit for your needs. 
If you have very little roof space, for example, you may want to consider a ground-mounted system instead of rooftop solar panels. We can also help you decide whether a grid-tied or off-grid system makes the most sense for you, and show you how you could take your energy independence one step further by including battery storage with your PV panels. 
What Will Solar Panels Look Like at Your Goodyear Home or Business?
Many Goodyear homeowners and businesses worry about what PV panels will look like on their property and whether they'll hurt curb appeal. This may have been true in the past when panels were big and bulky, but the modern solar panels that we install are sleek, state of the art, and designed to complement the home or building they're installed on. Check out some of our past projects to see what our solar panels look like in action in Goodyear! 
Go Solar & Save in Goodyear With Financing, Rebates & Incentives 
There are many questions we hear when helping our Goodyear customers start their solar energy journeys, and some of the most common ones revolve around cost. Having PV panels installed is an investment, but it's one you're sure to see a return on as you reduce and potentially eliminate your electricity bills. Plus, there are many ways you can save when going solar!
We can help you take advantage of financing and incentives that will help you manage the upfront costs of going solar. There are a number of federal incentives, like the federal solar tax credit, as well as many local programs in place that are designed to help homeowners and businesses in Goodyear, AZ save on solar panel installation, and we can help you qualify! 
Energy from the sun is free and limitless. Harness that power for your Goodyear home or business by going solar with Energy Solution Providers. Call 520-868-0700 or

contact us here

to get a

free estimate!