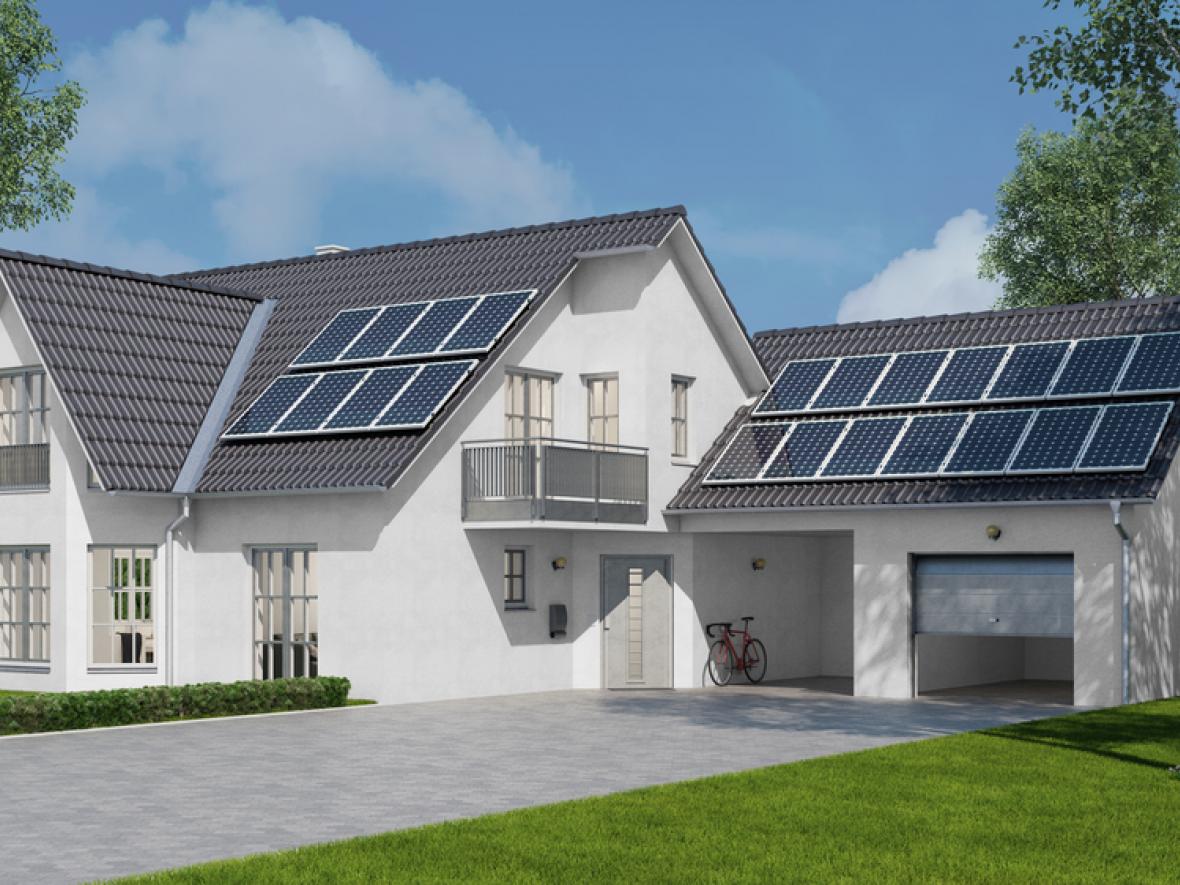 If you're familiar with the time-of-use plans that local utilities like SRP, APS or TEP use throughout Ahwatukee, East Mesa, Florence, Maricopa, Phoenix, Scottsdale, and Tucson, you already know that the time when electricity is most expensive is mid-afternoon to evening in the summer months. So for many Arizonans who are interested in residential solar systems, maximizing renewable solar energy and storage during that time frame is essential to avoid high energy costs from the grid. 
Solar battery storage systems can in fact help increase your resilience to expensive peak charging rates, by maximizing the solar energy your home uses, even when the sun has set. Here's how it works.
Electricity Is More Expensive Between 2:00 PM and 8:00 PM
It is no secret that Arizonans depend on their air conditioners to keep their homes cool, and electricity suppliers have tried to cut down on the strain that the heat of the desert afternoon puts on the electrical grid by raising the price of electricity, depending on the time of day. Whether you're in SRP with summer peak demand between 2.00 pm and 8.00 pm or TEP with summer peak times between 3.00 pm and 7.00 pm Monday through Fridays, if you can utilize solar power for this "time-of-use" period, you can avoid the price hike altogether!
If you have a solar PV (photovoltaic) system installed in your home, you may be able to get away with avoiding the use of grid-supplied energy for the first half of that time period (depending on the size of your system). But as the sun drops closer to the horizon, your system's solar output will decrease. This is where home battery backup, also known as a home solar battery bank, or solar-plus-storage, comes in handy.
Adding Battery Storage to a Solar PV System
Any properly designed solar PV system will help you reduce your time-of-use or peak demand rate payments, but some will help more than others. A traditional grid tied system will help reduce grid-supplied energy usage in the early afternoon. However, as the sun starts to go down and you and your family return from a day out, you may start to use more appliances that require a heavy electrical load, like your:
Washer and dryer

Dishwasher

Oven range

Television(s)
A traditional grid tied solar system (without a battery backup) converts the sunlight into electricity, and then when the sun is down, grid-supplied electricity is used. However, when a battery backup for those solar panels is installed, the solar electricity from the panels is used to charge the battery. This then allows solar energy to be used even during times of low solar production, like in the early evening and into the night. 
Benefits of Grid-Tied Solar Plus Storage
Depending on your energy goals and your budget, Energy Solution Providers can design and install a grid-tied solar plus storage system, so that you can utilize the maximum amount of renewable energy while still maintaining access to the greater electricity grid. Or you may be interested in exploring a completely off-grid solar solution. 
A solar system with energy storage allows you to power a home 24/7, even during peak demand time-of-use periods. The benefits of a solar PV system with solar battery backup include:
Reduced or eliminated electricity bills

24/7 renewable energy power

Protection against power outages

A greatly reduced carbon footprint 

Less strain on your local Arizona electricity grid
Say Goodbye to Peak Demand Charges
Who could blame you for being sick and tired of paying different energy rates for different times of the day? Installing solar will help mitigate your time-of-use costs, but just how much it does for your energy bill is up to you and your goals for your newly installed solar PV system. 
Ask Energy Solution Providers today about a free solar quote, and see what it is going to take to secure a future of renewable energy in your Phoenix or Tucson area home.
You can say goodbye to time-of-use rates when you power your home with solar and battery storage. Get a free solar quote from the top solar company in AZ. Call Energy Solution Providers at 520-868-0700 or

get in touch here

.