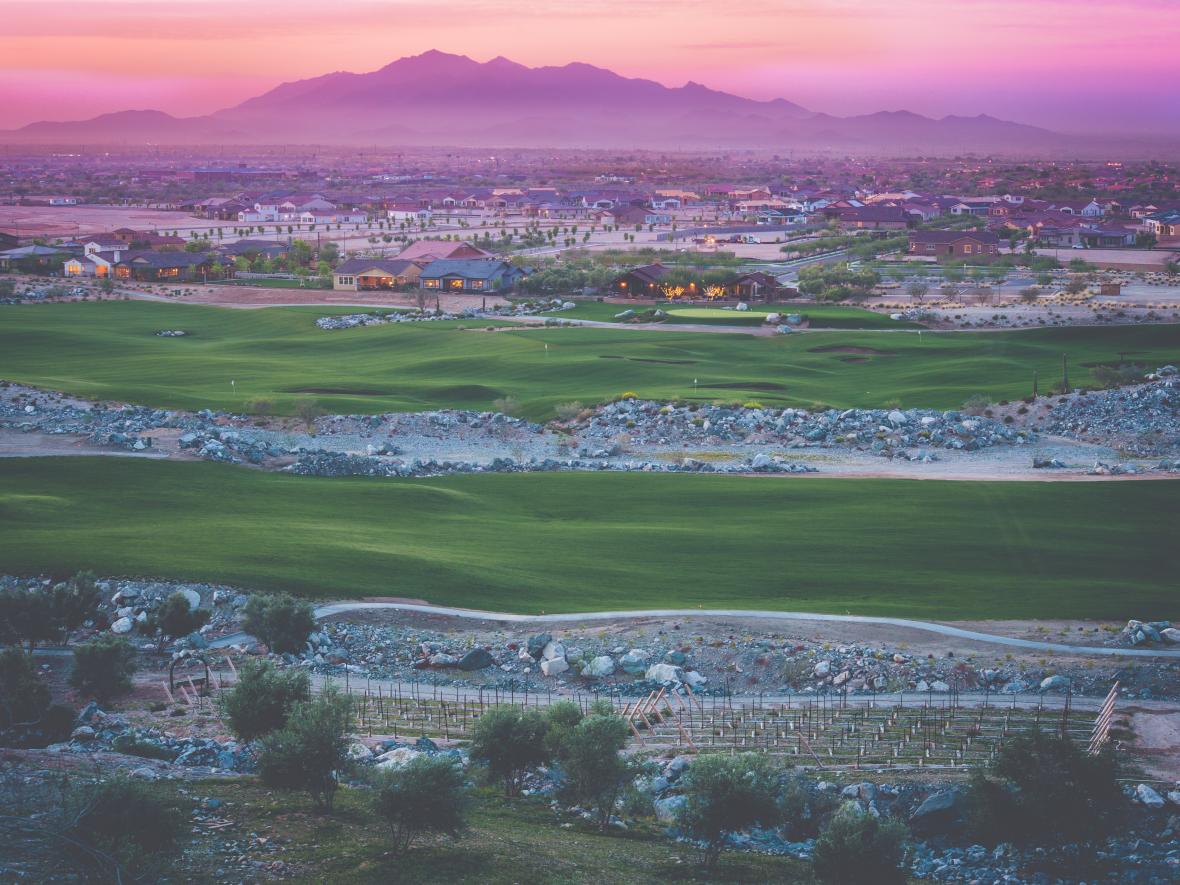 The Solar Company Buckeye Homeowners & Businesses Trust 
Buckey, Arizona is one of the fastest-growing cities in the country, and it's easy to see why! From stargazing in Skyline Regional Park to counting the cacti in the White Tank Mountains or spending a day on the greens at the beautiful Verrado Golf Club, there's a good time around every corner here in Buckeye. 
But one of the best things about living in sunny Buckeye, Arizona? Virtually limitless solar energy! Solar panels work exceptionally well here in Arizona thanks to the abundant amount of sunshine we receive, which makes your Buckeye home or business the ideal location for a solar power system. 
Take Advantage of the Benefits of Solar Energy in Buckeye, Arizona 
Solar panels are a smart investment for your Buckeye home or business!
With the addition of one or multiple solar batteries, your solar panels can stay on during a power outage and you'll be able to power critical loads like your refrigerator and air conditioner during a blackout. 
We Design Custom Solar Energy Systems to Meet Your Needs 
Energy Solution Providers is a highly experienced solar energy company that designs and installs custom systems in Buckeye, Arizona. We build solar and backup power systems that meet our customers' needs and can find a solution for almost any home or business. We install: 
Our team will conduct a site evaluation at your Buckeye property to determine the best location for your solar panels, analyze your energy bills, and recommend the right number of solar panels and batteries to meet your needs. We can also help you apply for solar incentives like the federal tax credit and help you find a solar financing option that works with your budget. 
With over 20 years of experience installing solar in Buckeye and throughout the surrounding area, Energy Solution Providers is the company to turn to for your solar installation. We'll help you get decades of energy savings with a custom system designed around your specific energy needs. 
Looking for the best solar installers near you in Buckeye? Call 520-868-0700 or click here to get a fast, free solar quote.