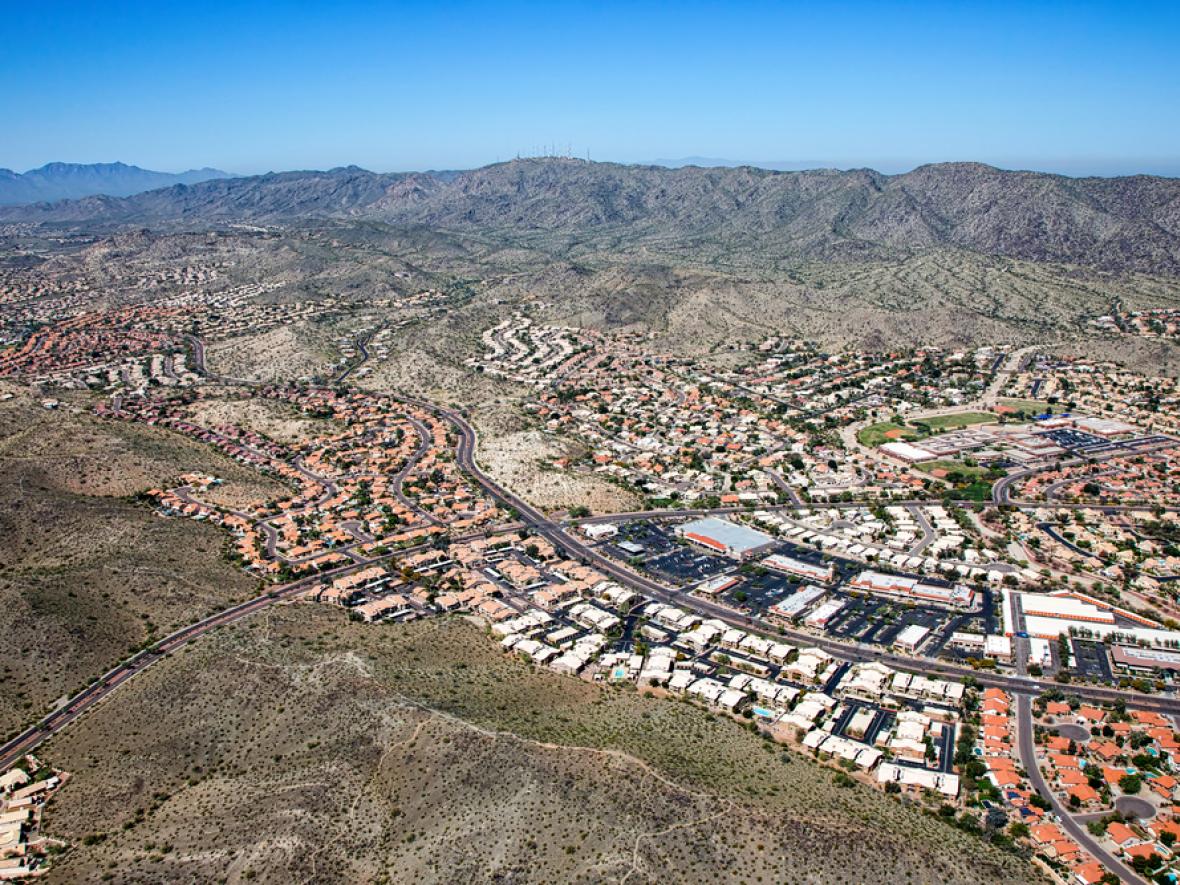 Considering solar for your Arizona home or business?
Learn more about going solar.
More and more residents of Ahwatukee are going solar, and for good reason — Arizona's sunny and warm climate make it an ideal place to go solar. Energy Solution Providers has been blazing new trails for solar energy for nearly 20 years and helps home and business owners in Ahwatukee and the surrounding area go solar with expert solar PV system installation.
Solar for Your Ahwatukee Home or Business
Whether you're a homeowner or a business owner considering solar here in Ahwatukee, making the switch to solar can offer a number of invaluable benefits. For homeowners in Ahwatukee, going solar means taking advantage of readily available sunlight to lower utility bills, boost home resale value, increase energy independence, and reduce your carbon footprint. For business owners, going solar can reduce energy expenses, protect you against rising electricity rates, and strengthen your brand image with your commitment to protecting the environment. Our experts can help you go solar in a way that best suits your circumstances and needs.
Going Solar Made Simple
Our team of experienced solar field technicians, engineers, and installers makes the process of going solar simple. We'll start by giving you a free renewable energy quote and answering all of your questions, such as how solar works, how going solar can benefit you, and what financing options are available for solar. After discussing your needs and budget, we'll design the ideal solar solution for you, whether that's a grid-tied system with battery backup, a ground mounted system, or an off-grid system. We install only top quality products to ensure your new system withstands Arizona's harsh desert climate for years to come.
Energy Solution Providers: Ahwatukee's Solar Experts
Having been in the industry for nearly 20 years, we know a thing or two about solar. We installed some of the first renewable energy systems here in Arizona and have installed hundreds of solar PV systems in Pinal, Pima, and Maricopa Counties since then. We have diverse experience in a wide variety of system configurations, meaning we're prepared to design and install the best solar energy system for your needs.
Find out how you can benefit by making the switch to solar. Contact us or call 520-868-0700 to learn from our team of solar experts.