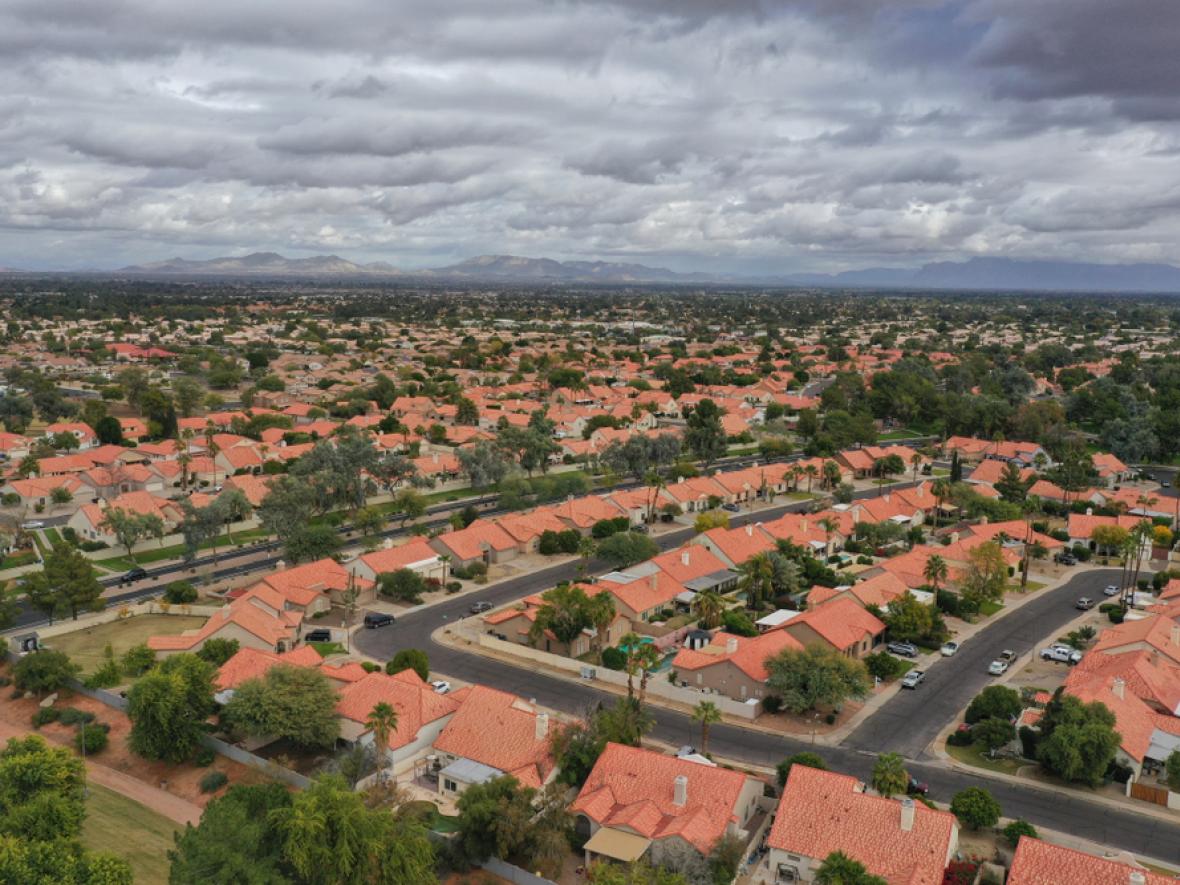 Take advantage of all the sunshine your Gilbert home gets!
Upgrade today to solar energy.
The Go-To Company for Solar Panels in Gilbert, Arizona
You don't have to travel far to understand why so many families are choosing to settle down in Gilbert, Arizona. Whether it's taking the family to the Riparian Preserve at Water Ranch or catching the rodeo during the annual Gilbert Days festival, there's plenty for everyone to experience outside in the Salt River Valley sun.
Which is why it makes sense that while you're soaking up sunshine, your home should be too! More and more Gilbert homeowners are recognizing the benefits of solar panels in a town that gets over 300 days of sunshine every year. If you're looking to take advantage of the power of solar energy in Maricopa County, Energy Solution Providers has the expertise and quality customer service to deliver decades of clean and reliable electricity for your house.
The Solar Installation Company Gilbert, AZ Homeowners Trust
No two Gilbert, AZ homes are the same, but they all share at least one thing in common: they have lots of solar energy potential! At Energy Solution Providers, we have a few different types of solar panel systems, depending on the unique needs of your family and your home.
From grid-tied systems to off-grid solar panel systems with solar battery storage added on, you'll be able to use the renewable energy from the sun to power your home, reduce (if not eliminate!) your utility bills, and lower your carbon footprint, all at the same time. We can even install ground-mounted solar energy systems for Gilbert homes where roof panels aren't the best option, and help your business cut costs with commercial solar options.
Reach Out to the Best Solar Provider Near You
Wondering how much solar panels cost for your Gilbert, AZ house? Get a fast solar quote from Energy Solution Providers today. We'll ask you a few simple questions about your historical electricity usage and get your address, and then can walk you through solar panel pricing, how many solar panels you need, and how to take advantage of Arizona's solar rebate programs and federal solar tax credits available to help lower your solar panel installation cost.
At Energy Solution Providers, we take the headache out of installing solar panels on your AZ home. Call 520-868-0700 or

contact us
today to find out how you start reducing your Gilbert electricity bills tomorrow.