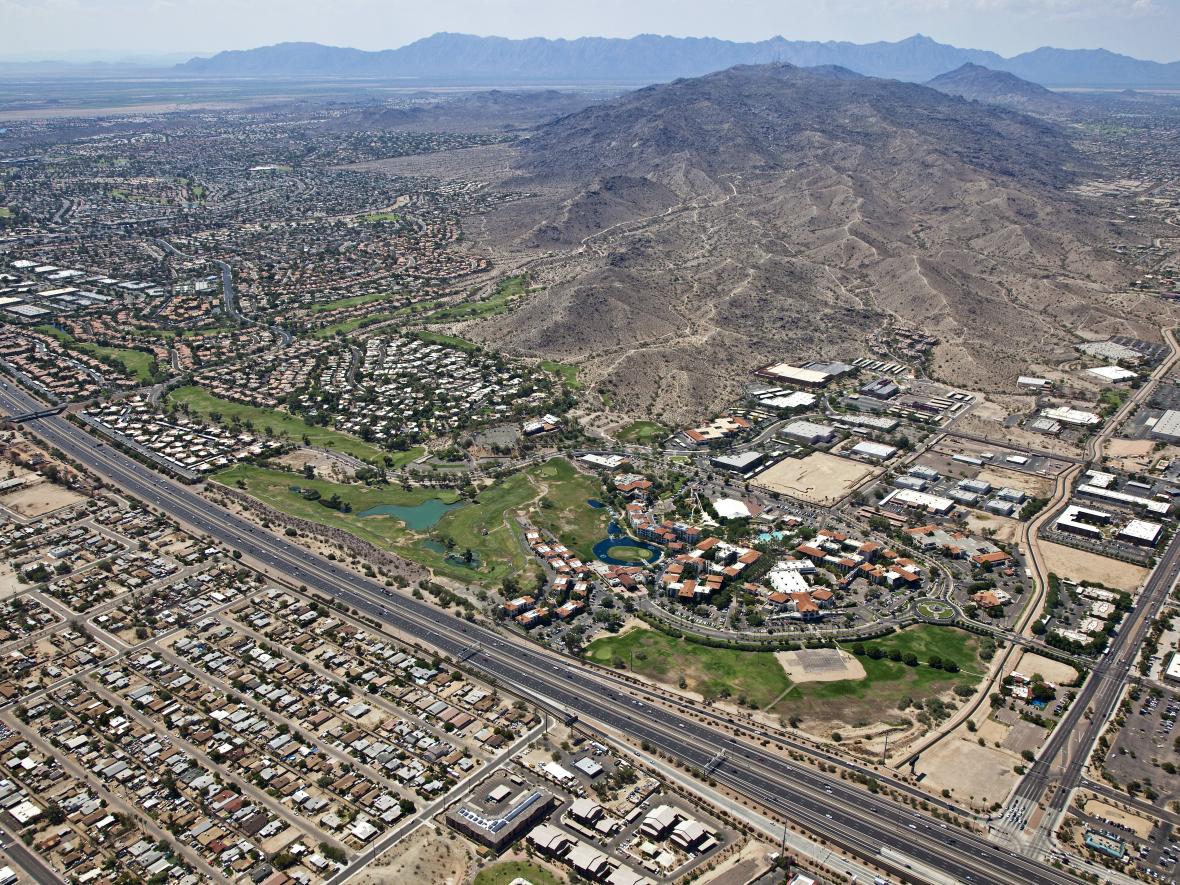 The Solar Company Guadalupe Homeowners & Businesses Trust 
Guadalupe is a small town—less than one square mile in area—that's packed with culture. Known as the town "Where Three Cultures Flourish," Guadalupe celebrates its Yaqui and Mexican heritage with traditional ceremonies, dances, and festivals.
In addition to celebrating its past, Guadalupe also looks to the future, especially when it comes to renewable energy. Located in the heart of sunny Arizona, Guadalupe receives an impressive amount of sunlight throughout the year, and solar in Guadalupe is taking off. Energy Solution Providers is a local, Arizona-based solar installer, and we can help you take advantage of the benefits of solar panels for your Guadalupe home or business. 
What Are the Benefits of Solar Panels in Guadalupe, Arizona?  
Guadalupe homeowners and businesses have a lot to gain by going solar: 
Save money on your electricity bills every month, or eliminate them altogether 

Take advantage of solar incentives like the federal solar tax credit 

Avoid power outages and demand response charges with solar batteries 

Protect yourself against rising electricity rates and demand charges

Reduce your carbon footprint with clean energy 
Find a Solar Power System that Meets YOUR Energy Needs 
Energy Solution Providers can help you identify your current energy needs, consider how they may change in the future, and design a custom solar power system that works for you. We can install a solar system that includes backup power, or set your system up to allow for battery storage installation later on. 
Whether you're looking for a traditional grid-tied system, are interested in ground-mounted solar panels, or want to establish total energy independence with an off-grid solar system, our team will work with you to create the perfect solar energy system. 
Get a Fast Free Quote from an Experienced Solar Installer Near You in Guadalupe
Looking for solar panels for sale in Arizona but want to know what they're going to cost? Get a fast, free quote from Energy Solution Providers! We can help you plan for your home or commercial solar installation with an estimate. 
Energy Solution Providers has installed more than 5,000 solar panel systems in Arizona and you can count on our 20 years of expertise, experience, and commitment excellence throughout every phase of your solar energy journey. We make it easy to transition to solar energy in Guadalupe! 
Go solar in Guadalupe! Call 520-868-0700 or contact us to get a fast, free solar quote.