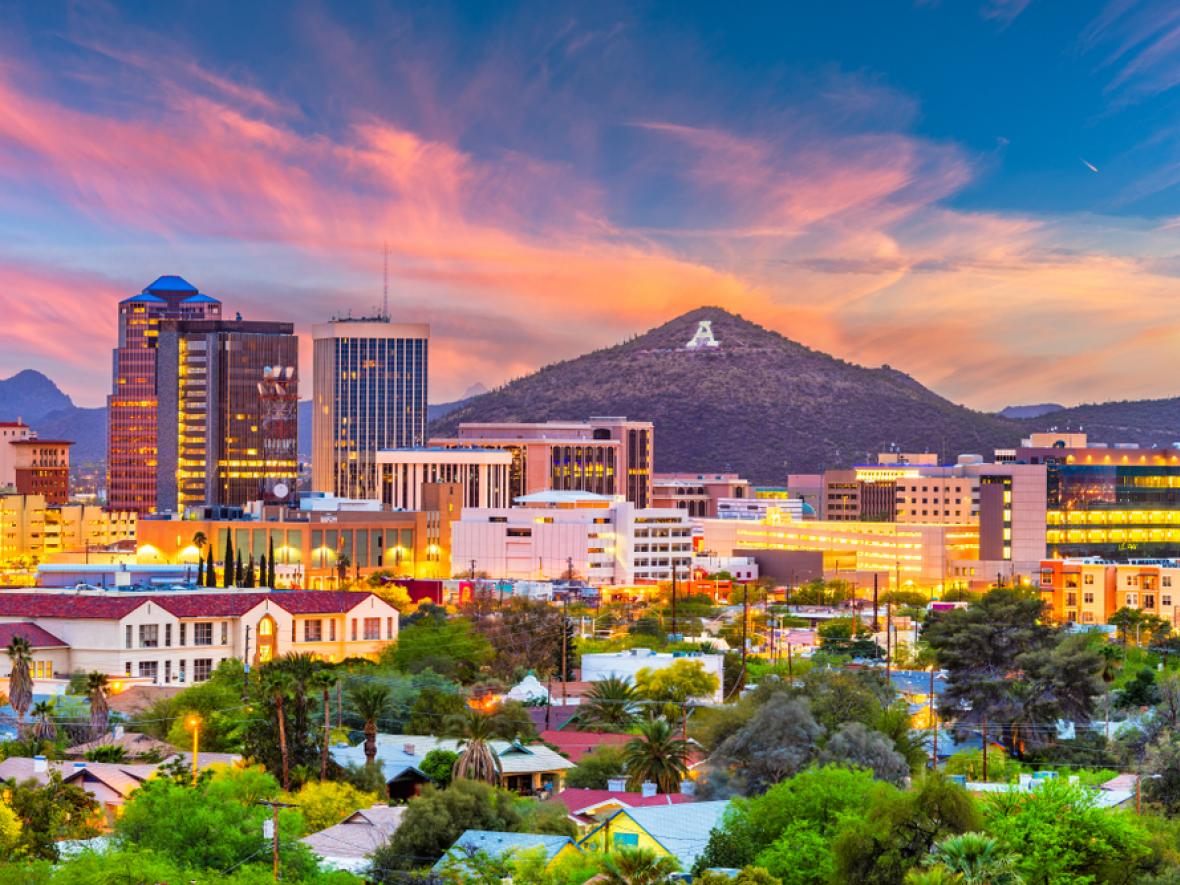 Your Go-To Solar Company in AZ
Sunshine: it's the thing that everyone in Tucson has in spades. Whether you're taking a walk through Saguaro National Park or watching the kids run around the nearby splash pad to cool down, the hot Arizona sun plays a crucial role in the lives of homeowners across Pima County and the entire state.
So why shouldn't the sun play a big role in your home's energy as well? Upgrading your Tucson home with residential solar panel installation is a great way to save money and reduce your home's carbon footprint while taking advantage of the earth's most renewable energy source.
Installing Solar Panels for Your Tucson Home
Powering your home with solar energy comes with a number of benefits.
After you pay back your upfront investment (and many will do so within 10 years), you'll benefit from another 15 years or more of free renewable electricity.

Solar energy, unlike the fossil fuels that are largely used to generate the electricity you buy from your utility company, is from a clean, renewable energy source: the sun.

Finally, solar panels can increase your home's value, as more and more homebuyers are interested in purchasing energy efficient houses.
Energy Solution Providers has a number of solar options available for your home, from grid-tied systems (where you're still connected to your utility company's power lines) to off-grid solar panel systems where your entire energy usage is covered by your PV panels and solar battery storage. We can even install ground mounted solar panels for homes where a roof-mounted system isn't an option.
The Best Solar Panel Installers in Tucson, AZ
For more than 18 years, Energy Solution Providers has been installing state-of-the-art residential and commercial solar PV systems for Tucson homeowners and businesses. Our systems look beautiful, reduce your electricity bills, and are better for the environment.
With more than 1,400 systems installed throughout the state, you can trust our team of solar experts to design, install, and explain a cutting edge solar energy system for your home. Give us a call today to find out how much solar panels cost for your home, and how you can take advantage of Arizona solar incentives and financing to lower your installation costs even further.
Talk to the top solar panel company in Tucson today about adding solar energy to your home. Call 520-868-0700 or

contact us

for a solar quote.