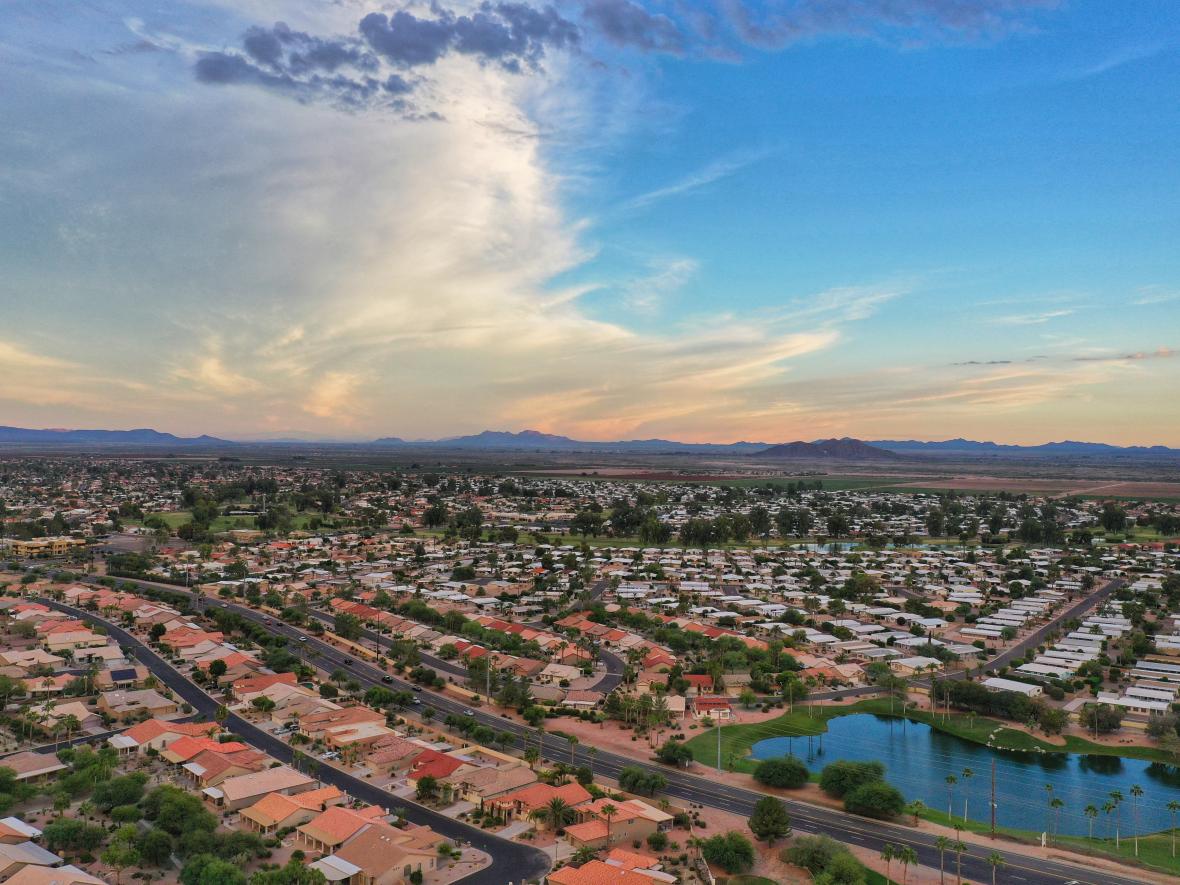 Solar just makes sense in Sun City!
Get started with a free solar quote.
The Best Solar Company in Sun City 
Here in Sun City, Arizona—The Original Fun City—we know how to have a good time out in the endless Arizona sunshine. Our eight golf courses, tons of swimming pools, tennis courts, and more provide ample opportunity to get out and enjoy the bright, Arizona sun. 
All that sun powers a lot of fun in Sun City, but it can also be put to work! With solar panels in Arizona, we can harness the sun's energy and use it to keep our community running with clean, renewable energy. Take advantage of the benefits of solar power for your Sun City home with help from Energy Solution Providers, the best solar installer near you in Arizona. 
Benefits of Solar in Sun City 
Whether you live here year-round or Sun City is your second home, you have a lot to gain by going solar. The benefits of solar panels and solar batteries in Sun City include: 
Lower electricity bills 

Protection against power outages 

Avoiding demand response and time-of-use charges 

A smaller carbon footprint 
Energy Solution Providers can help you take advantage of all the benefits of solar with a custom-designed system that meets your specific energy needs. We install all types of solar systems, including residential solar, commercial solar, off-grid solar, ground-mounted solar, and solar batteries. 
Experienced Arizona Solar Installers You Can Trust 
Solar panels are a big investment. At Energy Solution Providers, we give our customers all the information they need to make informed decisions about their solar purchases. We'll answer all your questions about solar energy and battery storage and guide you through the process of going solar. Plus, our team will handle everything, including solar permitting, so you don't have to worry about jumping through any hoops. 
Energy Solution Providers is a highly experienced solar company that's been installing solar in Arizona for over 20 years. We have unmatched experience and know what solar products work best in the Arizona climate. We're also a local company that will act as a long-term solar partner, unlike some lesser-experienced out-of-state installers who will slap your panels on and disappear. If you have questions about your solar panels or need solar maintenance down the road, we're always just a phone call away.