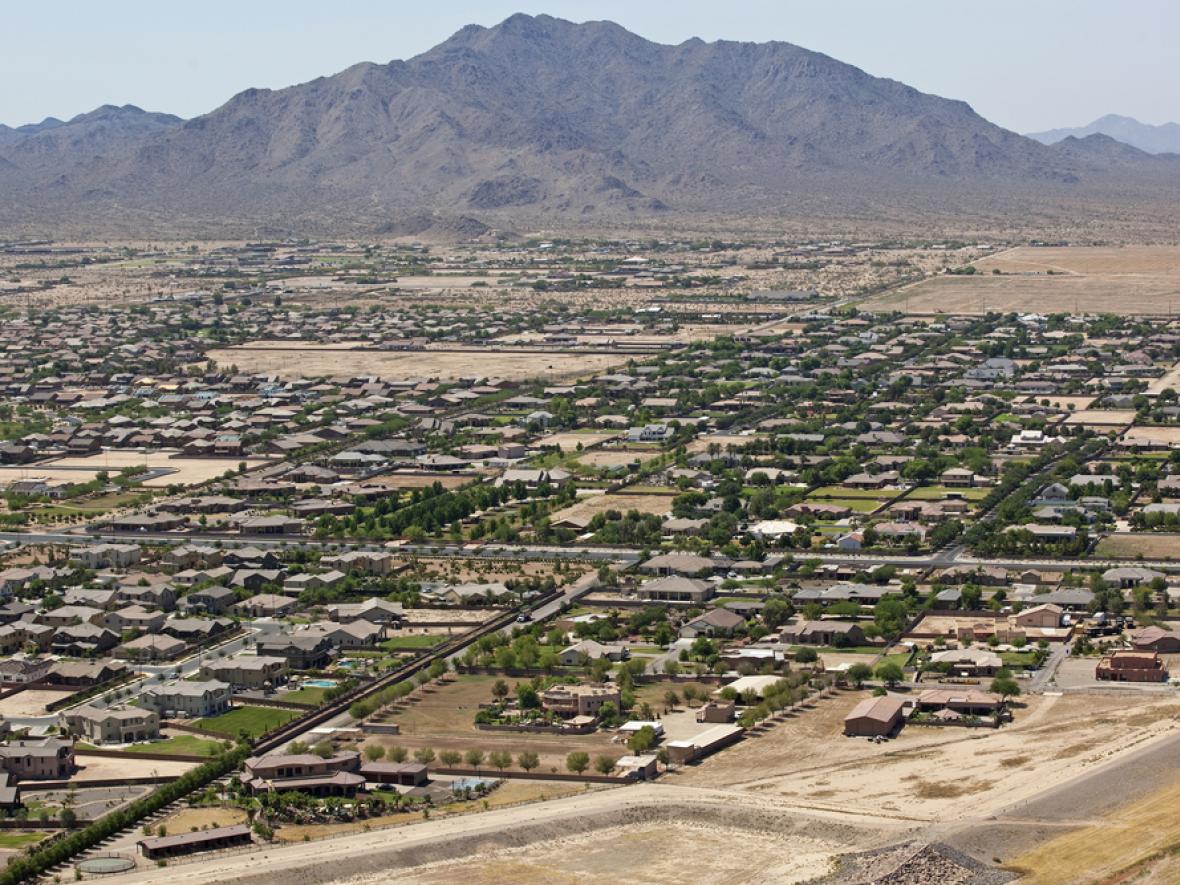 Reduce your reliance on your local utility.
Gain energy independence by going solar.
Nestled in the Sonoran Desert, San Tan Valley sees hot, arid summers and moderate winters, making it an ideal place to go solar. Homeowners and business owners alike in this young town are making the switch to solar in order to lower their utility bills, minimize their carbon footprint, boost property value, and more. If you're considering solar for your home or commercial property in San Tan Valley, you've come to the right place.
Solar for Your San Tan Valley Home or Business
With so much sunlight available year-round here in Pinal County, going solar is a smart financial investment that comes with major environmental benefits. Whether you are a homeowner, business owner, or property manager in San Tan Valley, installing solar will lower your electricity bills, protect you against rising energy costs, and increase property value — not to mention reduce your carbon footprint. If you go solar as a business owner, you get the added advantage of strengthening your brand image with your commitment to protecting the environment.
San Tan Valley's Trusted Local Solar Installers
Energy Solution Providers was among the first to help Arizona residents take advantage of  clean and renewable solar energy, installing the first grid-interactive systems in many local utility territories. After nearly 20 years in business, we've built a strong reputation for delivering high quality work and outstanding customer service. In fact, many of our customers come to us after being referred to us by their friends and neighbors. With our team of experienced solar field technicians, engineers, and installers at your side, you can rest assured that your new solar PV system is in good hands.
Going Solar Made Simple with Energy Solution Providers
With Energy Solution Providers, going solar is simple. We'll start by giving you a free renewable energy quote and answering your questions about solar — from how solar works, to what the unique benefits of going solar are, to what financing options and incentives are available with solar. Then, our team will work with you to design a system that best suits your needs and budget, whether that's a grid-tied system, a ground mounted system, or a completely off-grid system. We'll also determine which products are best for your system, working with only high quality equipment that will offer lasting durability. When you work with Energy Solution Providers to achieve your renewable energy goals, you'll get a personalized experience from start to finish.
Start achieving lower utility bills, greater energy independence, and more. Call 520-868-0700 or contact us to talk to us about solar.