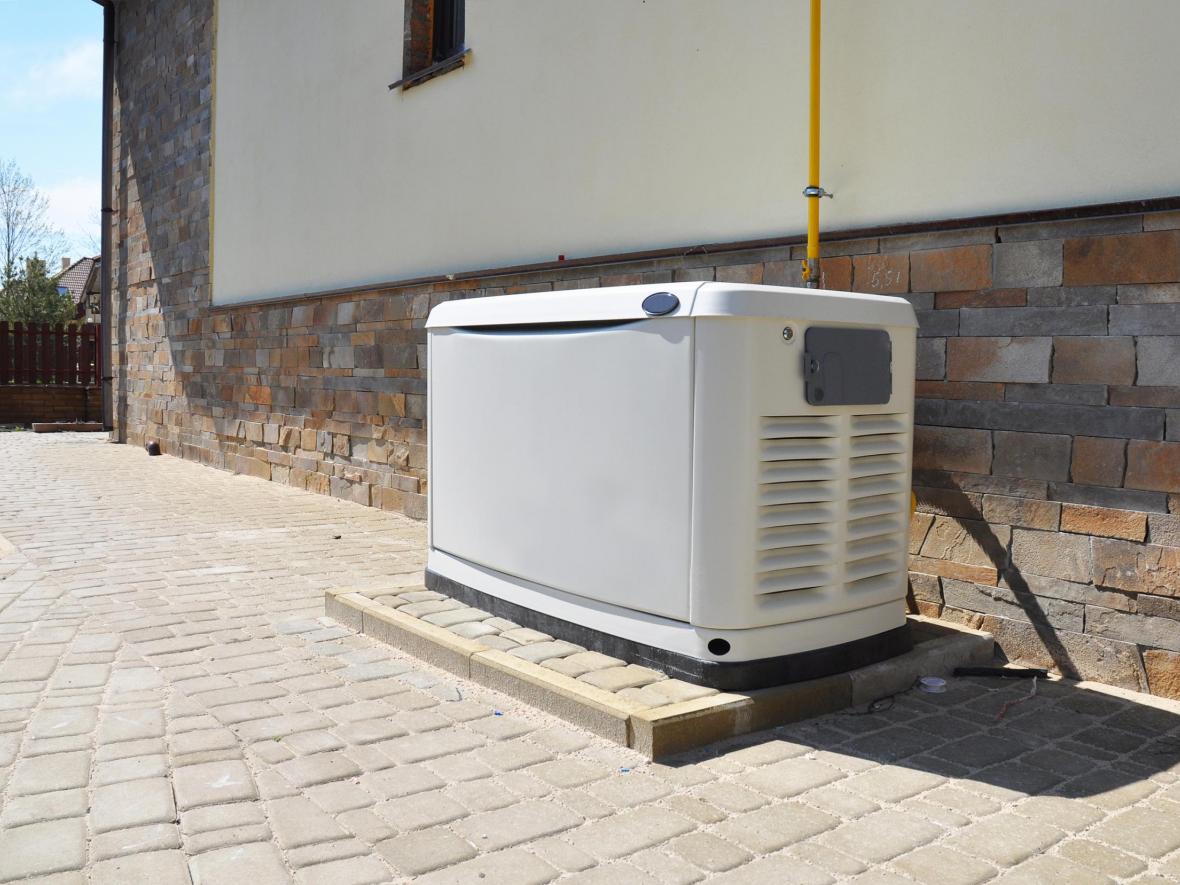 Never lose power again.
Kohler generators keep the lights on during an outage.
If you want the fastest, most reliable backup power for your home or business during an outage, you need a Kohler generator. Kohler built its first generator over 100 years ago in 1920 and has been perfecting its products for more than a century. Here at Energy Solution Providers, we believe our customers deserve the very best backup power sources for their homes and businesses, and we're proud to be a Kohler house generator installer. 
Are Kohler Generators Worth the Cost? 
Kohler generators are one of the best whole-home generators on the market. They offer: 
Proven Reliability 
Kohler backup generators are equipped with commercial-grade engines that are designed to withstand significant workloads for long periods of time, so you can feel confident knowing that your Kohler generator will run without issue no matter how long a power outage lasts. 
To ensure optimal performance, the Kohler engineering team conducts meticulous quality testing during the design process—every component is tested, down to the bolts. Then, the generators undergo another round of testing prior to being shipped out. 
Lightening-Fast Performance 
Kohler generators switch on so quickly during an outage, you may never even realize the power went out. In just 10 seconds, your Kohler generator can provide power to your central HVAC system, sump pump, fridge, and other major equipment and appliances all at the same time, so you won't have to choose between necessities. (Depending on generator and load size.) 
Warranty Protection 
Kohler stands behind its products with a 5-year, 2000 hour warranty. For even greater protection, every generator comes with a corrosion-resistant enclosure to shield it from the elements, and the 14kW and 20kW models come with an even tougher, corrosion-proof enclosure. 

How Do Kohler Generators Work?
Every Kohler house generator is equipped with an Automatic Transfer Switch (ATS), which monitors the electricity coming into your home or business. When the grid goes down and your home or business is not receiving enough electricity, the ATS will be signaled, the generator will automatically turn on, and your Kohler generator will provide continuous power to your home or businesses for the duration of the outage. When the power comes back on, the ATS will automatically transfer power back over to the grid and your standby generator will shut itself off. 
With Kohler, the entire process is automatic, so you won't have to think about monitoring an outage or turning your generator on and off—everything will happen automatically. Your Kohler generator will also run automatic, weekly self-tests, and you can use the OnCue® Generator Management System to review the results. By testing itself weekly, your generator will guarantee that it's ready to perform whenever the power goes out next. 
LEARN MORE ABOUT HOW KOHLER GENERATORS WORK
Kohler Generator Service Near You in Arizona 
Energy Solution Providers can help you keep the lights on during a power outage by installing a Kohler backup generator at your home or business. To learn more about the different residential and commercial models available, and to get detailed generator pricing information, contact us today. Our expert team can evaluate your energy needs and recommend the best generator for your home or business. 
Here at Energy Solution Providers, we've been helping Arizona homeowners and businesses take control of their power with residential and commercial solar panels, battery storage, and backup generators for over 19 years. We proudly serve homeowners and businesses in Maricopa County, Pinal County, and Pima County.  
Interested in Kohler generators? Get a fast, free quote from Energy Solution Providers today. Call 520-868-0700 or contact us here to get started.