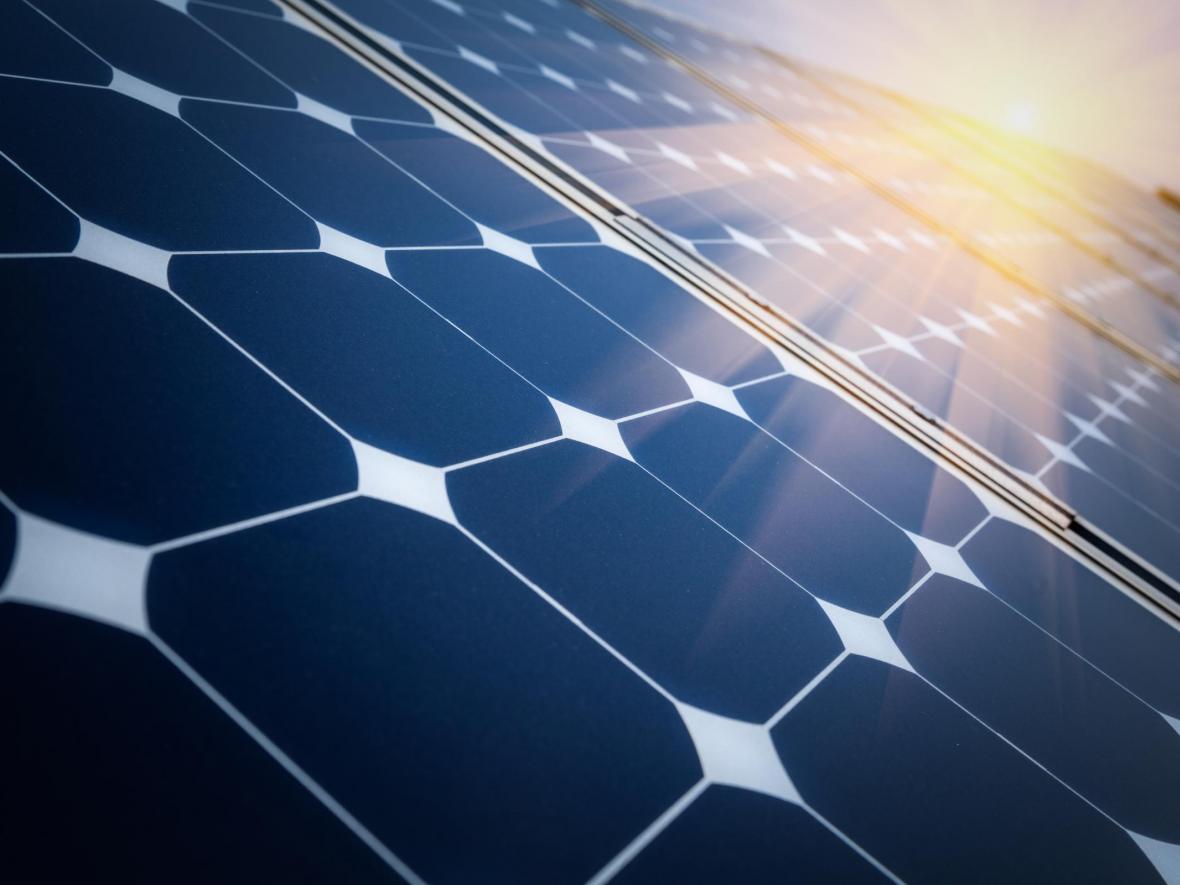 Ready to generate your own energy with solar?
Get a free quote for grid-tied solar installation today. 
GET A QUOTE
How Does a Grid-Tied Solar System Work? 
Grid-tied solar systems maintain a connection to the electric grid, which allows you to pull energy from the grid when your solar panels are not producing enough electricity and feed any excess electricity your solar panels produce back into the grid. Off-grid systems, on the other hand, are completely independent of the electricity grid, which means they cannot pull from or feed into the grid. 
Both types of solar energy systems have their own advantages and disadvantages, but most homeowners and businesses choose to install a grid-tied system.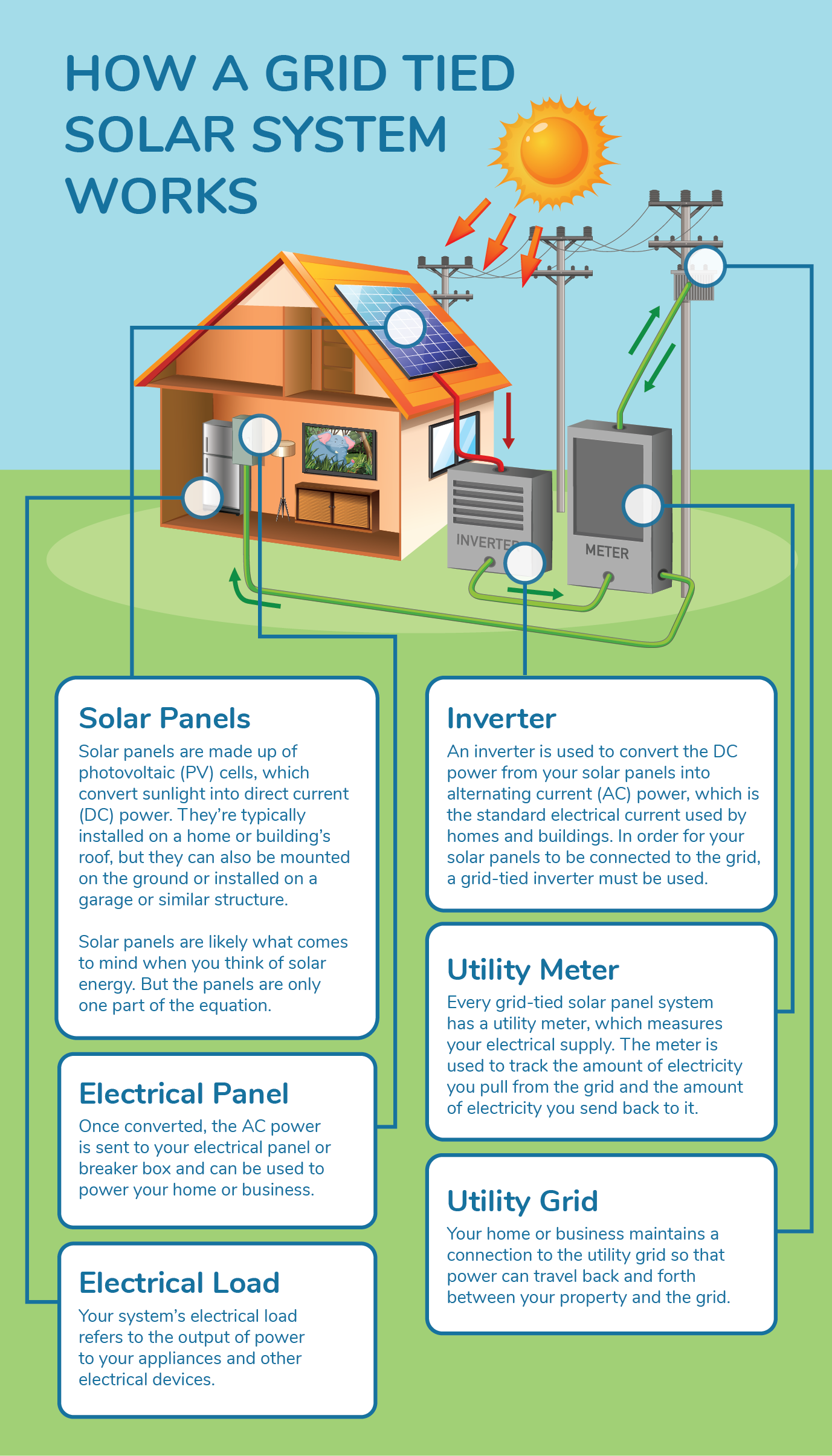 What Are the Benefits of a Grid-Tied Solar System? 
Installing solar panels is an investment in your energy future. Whether grid-tied or off-grid, you'll be able to lower your electricity bills with solar panels, protect yourself against rising utility costs, shrink your carbon footprint, and increase your property's value. 
But by maintaining a connection to the grid when you have solar panels installed, you'll be able to enjoy additional benefits:
Lower Installation Costs 
Grid-tied solar panels can be easier to install than off-grid systems, and they require less-complicated equipment. This makes the upfront installation costs lower for grid-tied systems vs off-grid systems, saving you money. 
Pull From the Grid When You Need To 
With an off-grid system, you're on your own—if you don't produce and store enough electricity, you won't be able to power your home. But with a grid-tied system, you can pull electricity from the grid whenever your panels are not producing enough energy. 
Qualify for More Rebates and Incentives 
A grid connection is mandatory for certain solar rebates and incentives, and maintaining a grid connection could help you qualify for more solar incentive programs. 
Energy Solution Providers: Arizona's Top Solar Installation Company
The expert team at Energy Solution Providers can help you receive all the benefits of a grid-tied solar system. We have over 19 years of experience designing and installing commercial and residential solar panel systems in Florence, Scottsdale, Phoenix, Maricopa, and throughout the surrounding areas, and we'll be able to provide you with exactly what your home or business needs.
If you have questions like "do solar panels really save money?" and "how much do solar panels cost?" reach out to us today. We would be happy to provide a free solar quote so that you can see what it will cost to have solar panels installed at your property and how much you can expect to save on your monthly electric bills once they're up and running. 
Thinking about going solar? Get started with help from Arizona's top solar installer.
Contact us online
or call 520-868-0700 today to get a free solar quote today!