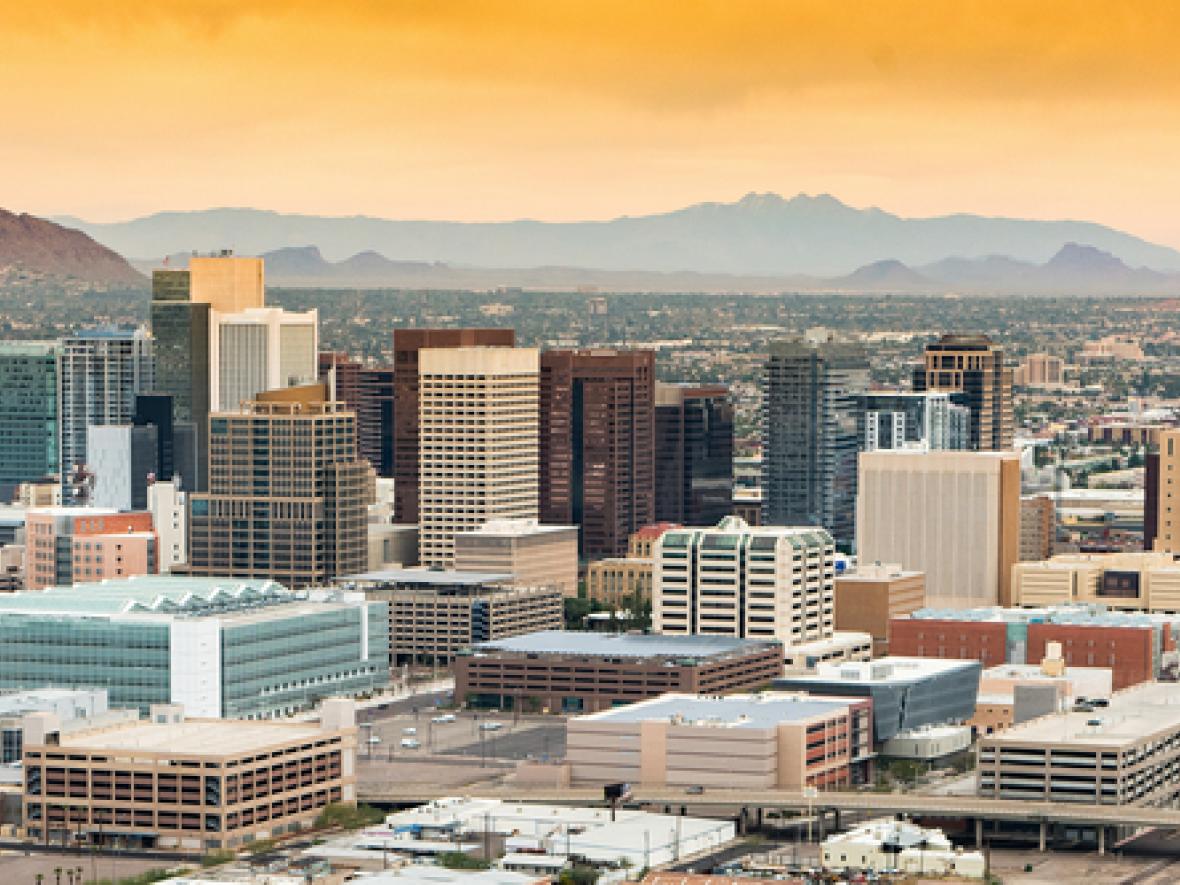 TAKE ADVANTAGE OF THE ARIZONA SUN!
INSTALL SOLAR PANELS ON YOUR HOME TODAY.
What's your favorite part about living in Phoenix? As homeowners in the Valley, we know there's no shortage of outdoor activities to keep you busy at any time of the year, from walking around the Desert Botanical Garden to hitching a ride on the Grand Canyon Railway's Polar Express train tour during the colder months.
One thing we can't get enough of here in Arizona is sun, and that doesn't just apply to day trips and days off. More and more homeowners are asking, "Should I go solar in Arizona?" and realizing that they can take full advantage of all the sun has to offer with home solar installation.
HOME SOLAR PANEL INSTALLATION SERVICES FOR PHOENIX, AZ
Did you know that Arizona gets an average of 299 days of sunshine a year? That's a huge amount of solar panel just waiting to be harnessed and used for electricity in your home.
The cost of solar panels in Phoenix and surrounding areas is continuing to drop, due to improvements in solar photovoltaic efficiency, the dropping prices of solar panels themselves, and the wide array of available Arizona solar credits, incentives, rebates, and financing for solar power in Phoenix, including:
LOCAL PHOENIX SOLAR REBATES

ARIZONA SOLAR TAX CREDITS

FEDERAL SOLAR TAX CREDITS
Energy Solution Providers offers a number of solar power services, including installation for both commercial and residential solar panels in Phoenix, and solar batteries for homeowners interested in adding battery backup to their existing systems.
UPGRADE YOUR HOUSE WITH THE TOP SOLAR COMPANY IN PHOENIX
Are you trying to find the best solar companies in Phoenix? At Energy Solution Providers, we'll work with you to find the best solar power system for your home—whether it's roof-mounted or ground-mounted—and explain the difference between grid tied or off grid solar in your Phoenix. We'll also discuss your options for adding battery backup to existing solar panels, and review any potential rebates and financing options for solar panels in Phoenix, AZ, including the Arizona solar tax credit for 2020, that can lower the upfront costs of solar installation, making this cutting edge technology all the more affordable for you.
TRANSFORM YOUR PHOENIX, AZ HOME'S ENERGY USAGE WITH SOLAR PANEL INSTALLATION. CALL 866-372-9652 OR CONTACT US TODAY FOR A SOLAR QUOTE!