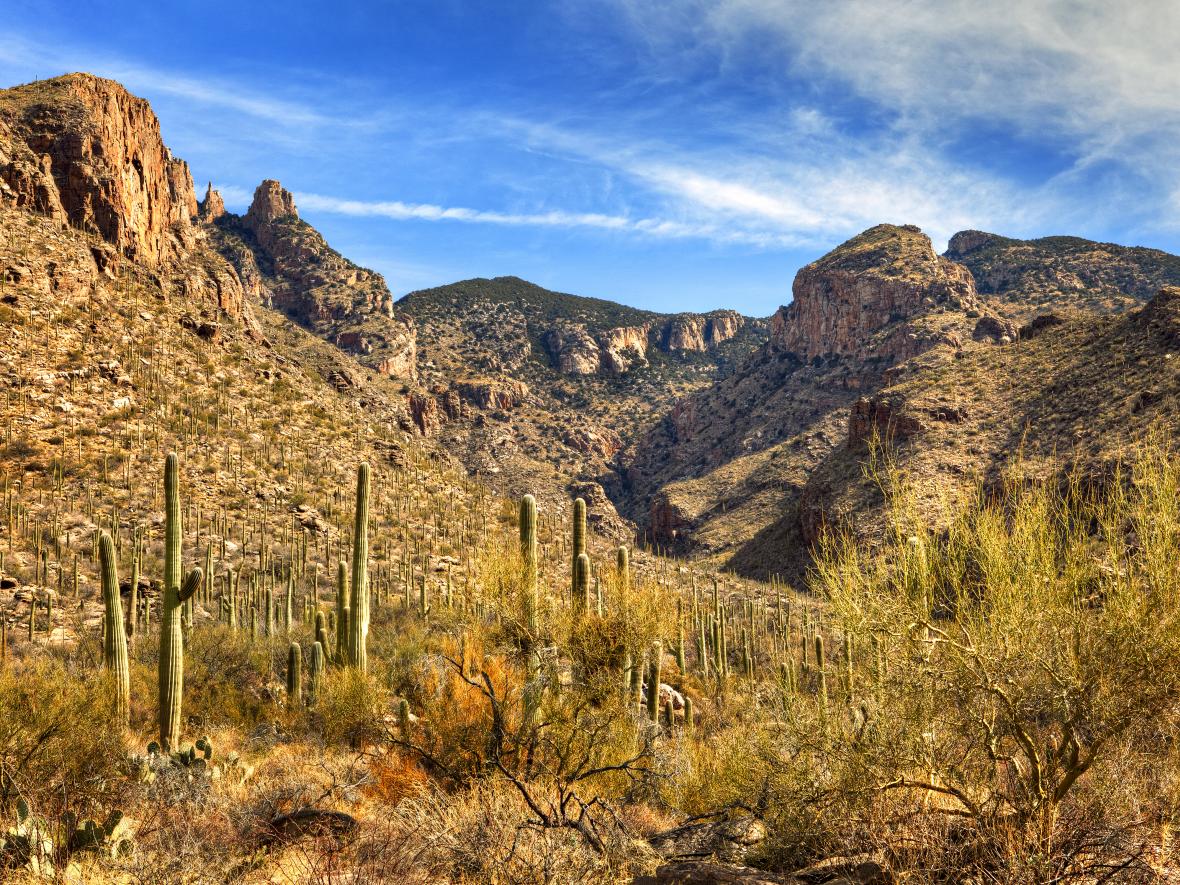 Go solar at your Oro Valley home!
Get started today with a fast, free quote!
Oro Valley's Leading Solar Installation Company 
Whether you like to spend your Saturdays exploring the endless trails in Catalina State Park or strolling through the Heirloom Farmers Market at Steam Pump Ranch, there are plenty of ways to get outside and enjoy the sunshine here in Oro Valley. 
But the Arizona sunshine is good for much more than outdoor fun—it can also be put to work! When you install solar panels at your Oro Valley home, you'll be able to harness the sun's energy and use it to power your home, leading to lower or even eliminated electricity bills, protection against volatile utility rates, and a smaller carbon footprint. Energy Solution Providers is the area's leading solar installer, and we're here to help you take advantage of one of Oro Valley's best natural resources.   
Custom Solar Energy Systems for Oro Valley Homeowners 
No two homes use energy in exactly the same way, and your solar panel system should cater to your unique energy needs. That's why Energy Solution Providers designs and installs custom solar energy systems. Our team will ask you questions about your energy usage, analyze your past energy bills, and design a solar power system that will work well for your home. We install: 
Roof-mounted solar panels
Should You Add Battery Storage to Your Solar Panel System? 
If you want to use as much renewable energy as possible, adding a solar battery to your solar panel system is a great idea. A solar energy storage will allow you to store the excess energy that your solar panels produce, instead of sending it to the grid. Then, you'll be able to tap into your backup power at night or on a cloudy day, when your solar panels are not able to generate electricity. Solar batteries can also be used during a power outage, so you'll always have a backup power source in case of emergency. If you want to take your solar panel system off-grid, a battery backup is absolutely essential. 
Arizona Solar Incentives for Oro Valley Homeowners 
Did you know that there are local and federal solar incentives available to help make your residential solar installation more affordable? The federal solar tax credit is currently the most lucrative residential solar incentive. Also called the Investment Tax Credit (ITC), the federal solar tax credit allows you to claim 30% of your solar installation's total cost as a federal tax credit.
There are also Arizona solar incentives, including the Arizona Personal Tax Credit and the Arizona Property Tax Credit. As a local solar installer here in Arizona, Energy Solution Providers is well-versed in all local solar rebates and incentives. We'll help you identify which incentives you qualify for and walk you through the process of applying so you can save as much as possible on your solar installation.  
Join your Oro Valley neighbors who have already gone solar! Call 520-868-0700 or contact us online to get a fast, free solar quote.