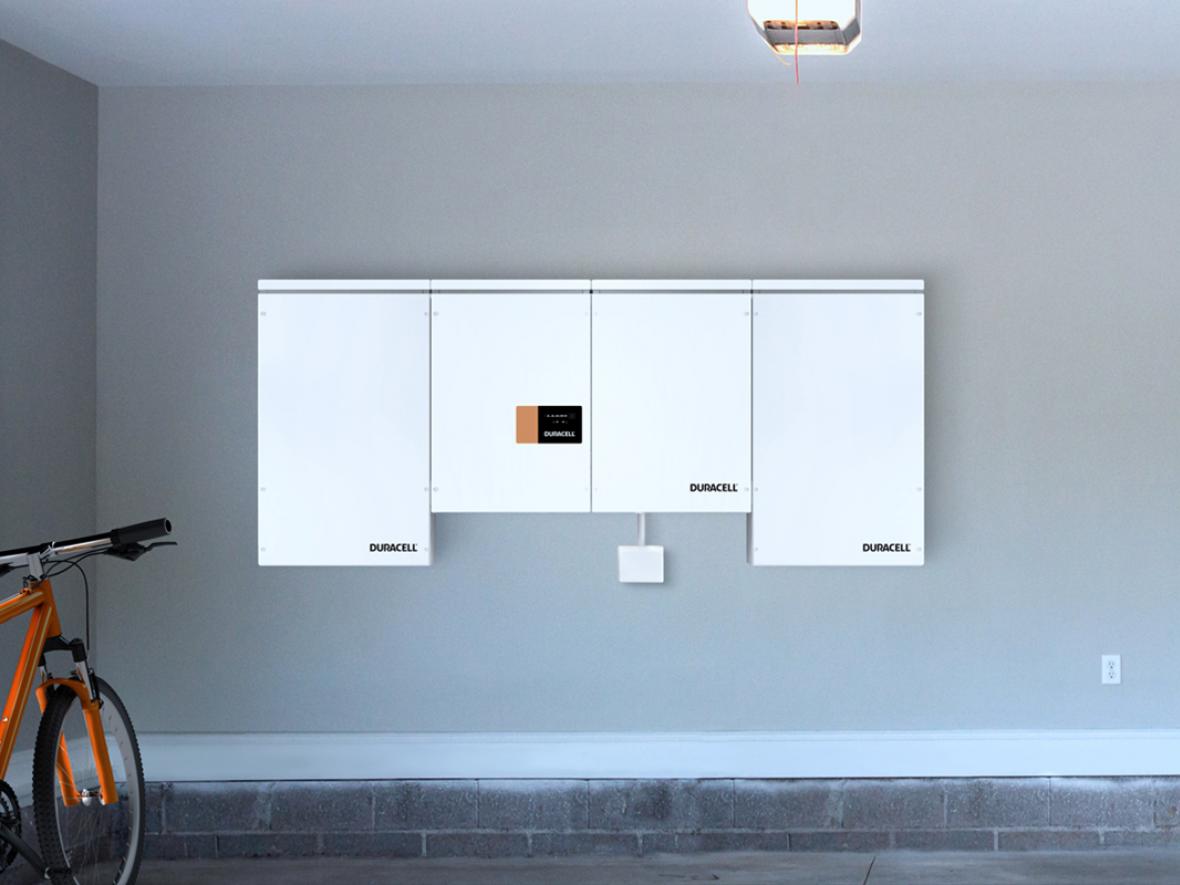 Get reliable energy storage for your home.
Install Duracell Power Center.
The Duracell Power Center is an excellent option for residential and commercial solar battery storage. Designed by Duracell—the world's leading manufacturer of alkaline batteries—the Duracell Power Center provides powerful backup power for grid-tied and off-grid solar systems. 
Solar Energy Solutions is proud to install Duracell solar batteries. We are committed to bringing our customers the most powerful and advanced solar products on the market, and the Duracell Power Center meets our high standards for quality, efficiency, and reliability. 
Duracell Power Center for Solar Storage: How it Works 
Duracell Power Center makes solar energy storage simple. The battery integrates seamlessly with your residential solar panel system. It stores the excess power your solar panels generate during the day and makes it available when you need it—at night, on a cloudy day, or during a power outage. 
Duracell Power Center Benefits 
The Duracell home battery has many benefits that make it a great choice for solar energy storage. 
Long-Lasting - Duracell batteries are long-lasting and provide reliable backup power for your home during extended power outages.  

Easy Installation - Duracell solar batteries are small and lightweight, making them easy to install. 

Scalable - Duracell batteries are scalable, so you can easily expand your battery bank for whole-home backup. 

Monitoring - Duracell battery systems come with 24/7 monitoring to track your energy storage. 

Protected - Duracell batteries are backed by a 10-year warranty. 
How Much Does a Duracell Power Center Solar Battery Cost? 
Duracell solar batteries are flexible and scalable to fit your needs. Duracell Power Center prices vary depending on how much storage capacity you choose to install, and installation costs vary as well. To find out how much a Duracell Power Center will cost for your home in Arizona, contact Energy Solution Providers. We will be happy to provide a free estimate for your Duracell solar battery installation. 
Solar Batteries Qualify for the Federal Solar Tax Credit 
Solar batteries are eligible for the 30% federal solar tax credit! The solar tax credit reduces what you own in federal income tax by 30% of your solar installation costs, making it more affordable to install solar panels and battery storage.  
Certified Duracell Power Center Installers in Arizona 
Is Duracell Power Center the right solar storage solution for you? Call Energy Solution Providers today to find out. We can help you choose the best solar battery for your home, whether you want to add battery backup to an existing solar panel system or install a new solar plus battery system. 
With over two decades of experience, Energy Solution Providers is one of the most experienced solar companies in Arizona. We install top-quality solar products, including the Duracell Power Center solar battery. 
Get reliable solar energy storage with the Duracell Power Center. Call 520-868-0700 or contact us to learn more.