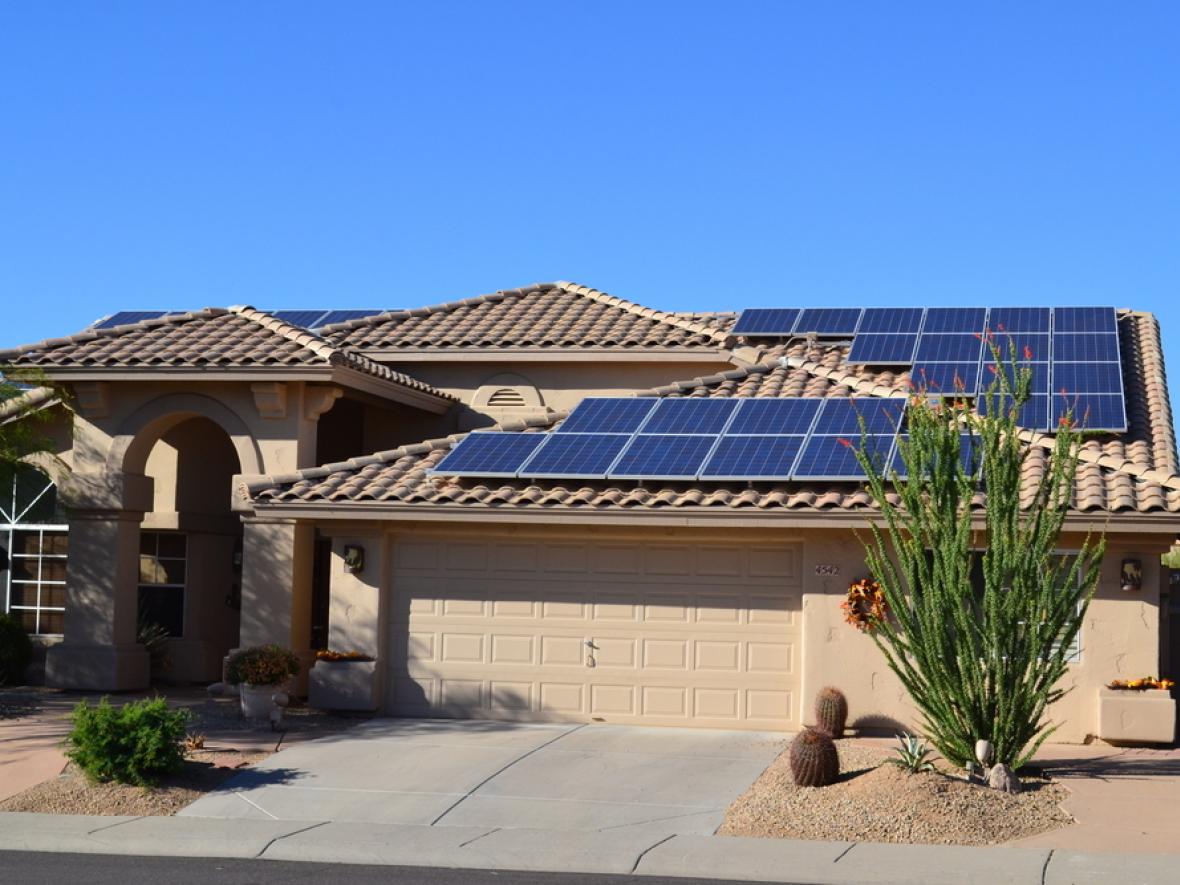 Get historic energy independence with solar.
Our pros will design a solar panel system to fit your energy needs!
The historic Arcadia district is a great area for dining, shopping, and outdoor activities. Homeowners and businesses in Arcadia are also opting to upgrade to solar power with the expert advice of Energy Solution Providers. Just like the growing prominence of antique shops and trendy brewpubs, solar power systems are catching on as a great option for Arcadia District residents and business owners.
Harvest the Sun's Energy in Phoenix AZ's Arcadia District 
Resting at the feet of Camelback, Arcadia is one of Phoenix's premier historic neighborhoods, and homeowners who recognize the value of a self-reliant power source are exploring residential solar panels in all their forms. The solar experts at Energy Solution Providers can recommend the best way to go solar for your home—here are some examples:
Grid-tied solar systems ensure a continuous access to power by linking to your local utility provider.

Ground mount solar is a great solution for homes that don't have the right orientation or roof space for a solar panel system.

Off-grid solar is for homeowners who want to cut the cord entirely and create a self-sufficient solar array. Part of your off-grid equation should include solar battery storage to ensure continuous power generation.
Commercial Solar in Scottsdale's Arcadia Neighborhood for Your Bottom Line
Businesses of all sizes in Arcadia are reaping the benefits of adding solar to their portfolio by locking in power costs for the next 25 years.  Energy Solution Providers' professional team can analyze your business energy requirements to develop commercial solar solutions to meet your goals. Plus we'll help you access benefits like valuable federal tax incentives and the MACRS depreciation.
Rely on the Arcadia's Trusted Solar Contractor
Energy Solution Providers have been helping Arcadia and Phoenix area residents with their solar power upgrades for more than 20 years. With all that experience, you'll get top solar advice as well our team's commitment to excellence in the solar equipment we install. That means you can count on worry-free solar for 20-25 years.
We Have Answers to Your Solar Questions!
Still not sure about how solar would fit into your Arcadia District home or business? Contact us for a
free quote
and more information about cutting your carbon footprint with solar power.