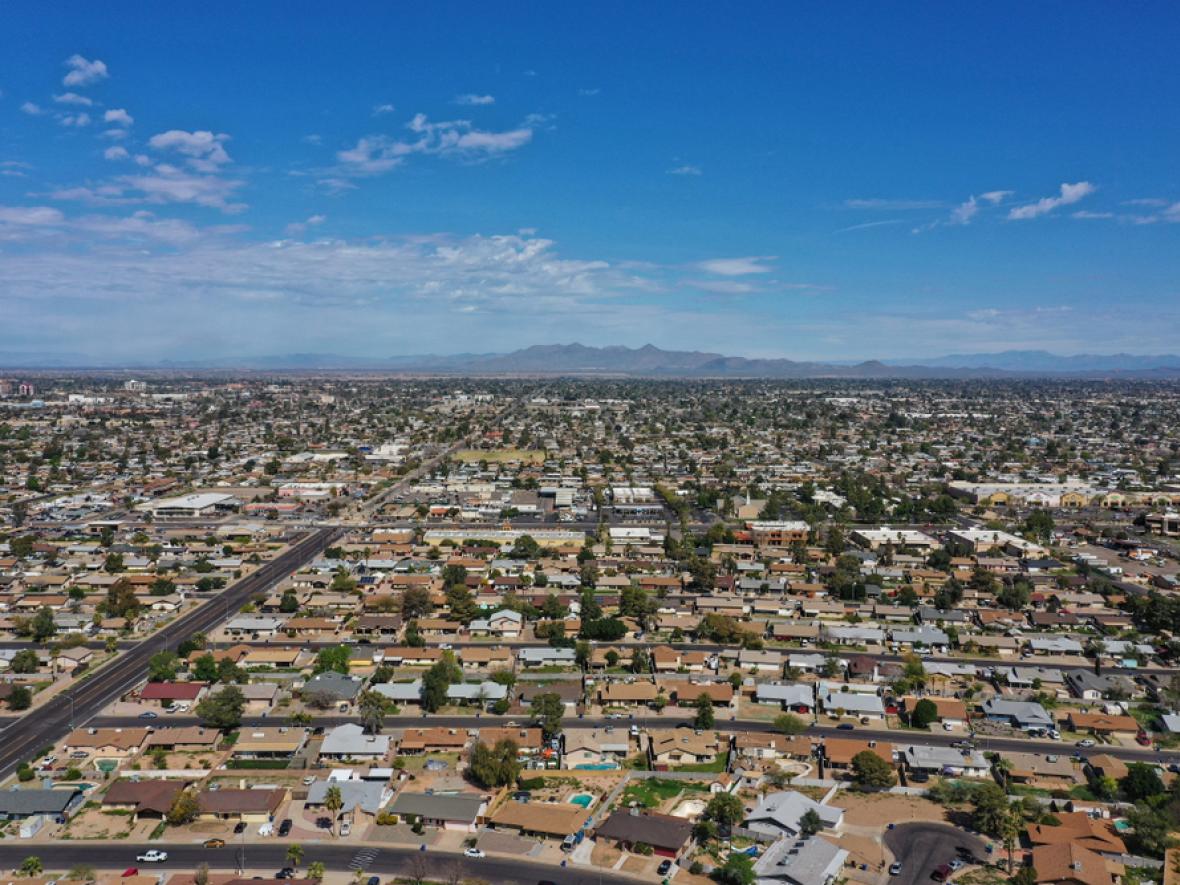 Upgrade your Mesa, AZ home with solar.
Energy Solution Providers can help you save more.
The Leading Solar Installation Contractor in Mesa 
As the third-largest city in Arizona, Mesa is the perfect balance of quiet suburban life and big city access. And when you throw in the abundant sunshine (and sometimes unbearable heat), it is no wonder the Oakland A's and Chicago Cubs call Mesa their home for spring training, or that Mesa has attracted the biggest names in industry like Google and Apple, or that you can have your choice of some of the best golf courses in the country within the city's 133 square miles.
Though the Arizona sun may have your air conditioner running all year long and the pool getting heavy use, you can also use the sun to your advantage when it comes to your energy costs. Residential solar power in Mesa, AZ is a sound financial investment in your future energy costs, an investment in the local environment, and even an investment into your home's resale value!
Let The Sun Work For Your Home
If you've experienced the heat of the desert sun, you know there are times where all you can do is get inside the house, turn on the air conditioner, and survive. But what if instead of just surviving the sun, you could put it to work powering your home?
With solar panels installed on your Mesa, AZ roof or property, there is a long list of benefits you can experience for the 25+ lifespan of your solar PV (photovoltaic) system:
A greatly reduced energy bill

Avoid peak demand / time-of-use-charges

Tax savings for the year you install solar

Increased property resale value

Keep your roof (and your home) cooler in the heat of summer
Here at Energy Solution Providers, we know that there is no one size fits all scenario when it comes to solar. Understanding your energy goals as well as the design and orientation of your home are key to making your solar installation a lasting success. 
Which Solar PV System is Right for You?
There are multiple types of residential solar PV systems and commercial solar PV systems. Choosing the right one will depend on your unique needs. Did you know that you can have ground mounted solar panels, as well as roof mounted solar panels? Or that you can even combine a solar battery back-up system with your panels to take your home's energy entirely off the grid, and protect your home from an unexpected power outage? 
With a fast and free solar quote from Energy Solution Providers, we can give you an idea of which system will work best for your home, and with the available solar rebates, incentives, and financing options, we will do our absolute best to offer you affordable solar panel installation here in Mesa, AZ. 
Looking for the best solar panel installers in Mesa, AZ? Call 520-868-0700 or

contact us

to learn more about the solar experts at Energy Solution Providers.