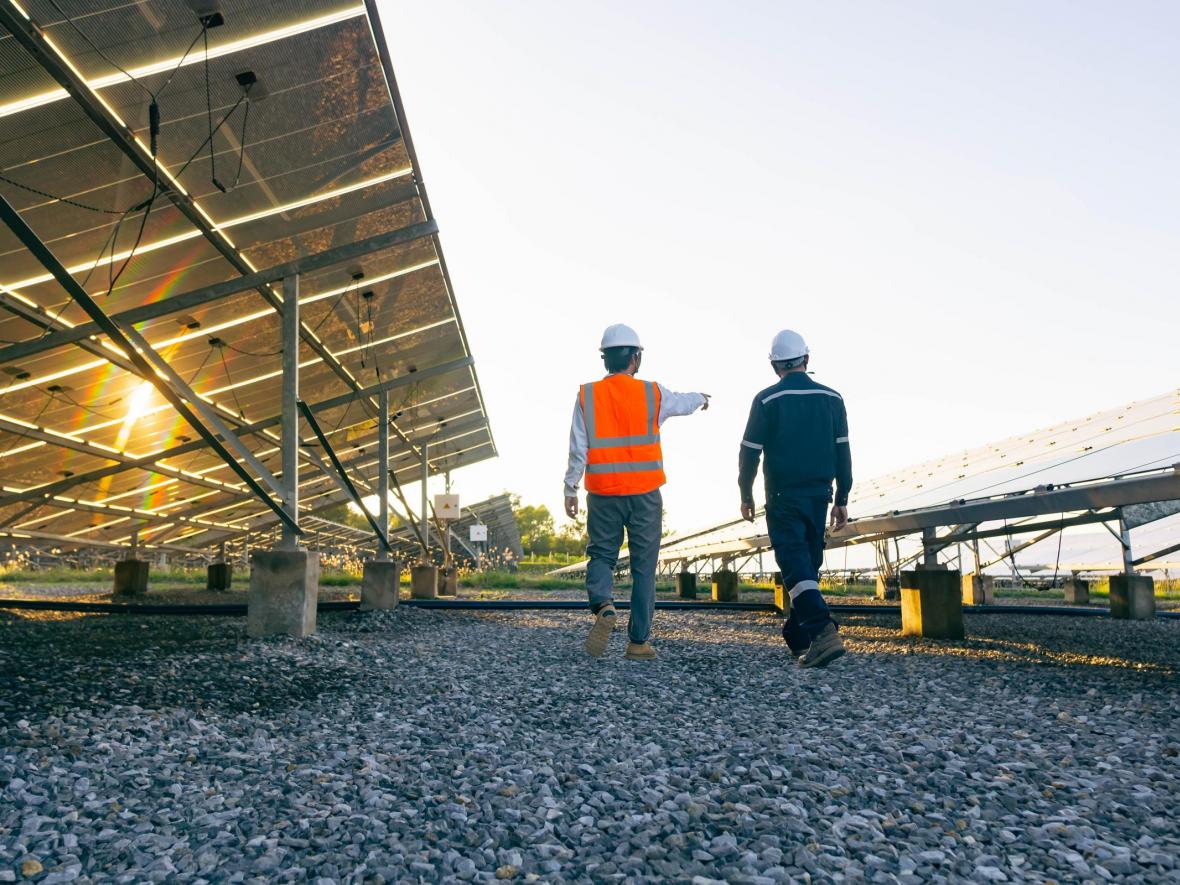 Lower expenses & greater energy independence.
Learn more about the benefits of solar for your business.
A growing number of business and commercial property owners throughout Arizona — including Maricopa, Pinal, and Pima Counties — are beginning to make the switch to solar, and for good reason. Going solar can reduce energy expenses, increase energy independence, strengthen brand equity, and more.
Solar Energy for Commercial Properties & Businesses
Energy Solution Providers has been blazing new trails for solar energy in Arizona for over 21 years. We offer leading expertise in a variety of commercial-scale systems, including grid-tied systems, battery storage, carports, ground mounts, and off-grid systems.
Whatever your commercial solar needs, we'll design a smart and cost-effective solution for you.
Why Invest in Solar?
Going solar isn't just a great way to offset energy consumption at your business or commercial property; it's also a smart investment with high ROI. Here are just a few of the benefits of investing in solar:
A commercial solar energy system can reduce or even eliminate your electricity bills, leaving room in your for other expenses.
Through 2020, commercial property owners can reduce 26% of the cost of installing a solar energy system from their federal taxes with the solar tax credit. This tax credit will reduce to 22% in 2021 and in 2022 and beyond, the tax credit will remain at 10%.  Many states also exempt the value of a solar system from property taxes. In addition, qualifying commercial systems are eligible for 100% bonus depreciation under the Tax Cuts and Jobs Act of 2017 (TCJA). You may still opt for the accelerated depreciation period of five years under the Modified Accelerated Cost Recovery System (MACRS).
Making the switch to clean and renewable solar energy is a great way to reduce your reliance on fossil fuels.
Installing solar panels on your roof or property is an outward expression of a commitment to sustainability — something many consumers value.
Energy Solution Providers: Your Partner in Going Solar
Considering solar for your business or commercial property? We're here to help. Our team of local solar field technicians, engineers, and installers can help you navigate the process of making the switch to solar — from the initial consultation, to system design, to installation and system monitoring.
Learn more about what going solar can do for your property or business. Call 520-868-0700 or contact us to schedule a solar consultation!