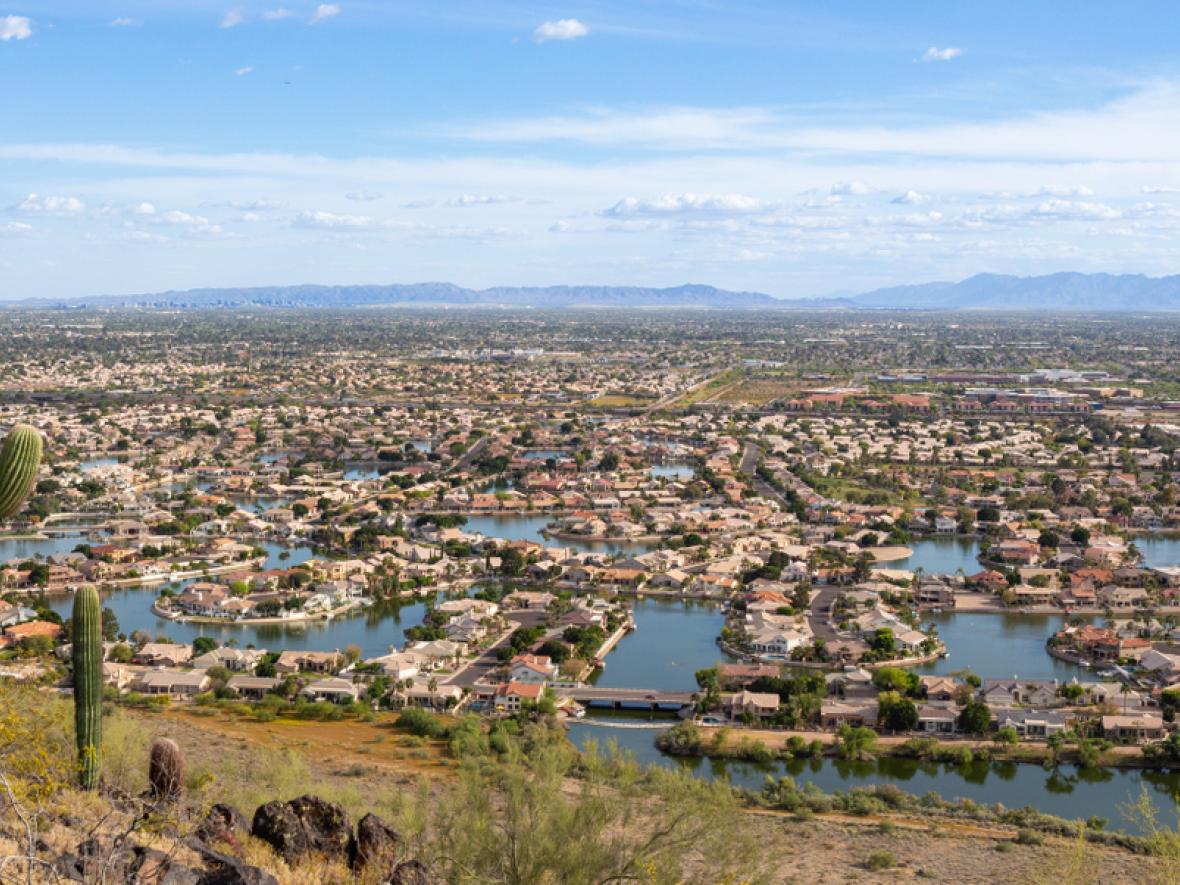 Upgrade your Glendale, AZ home with solar.
Energy Solution Providers can help you save more.
Your Leading Solar Company in Glendale, AZ 
There's a lot to do if you live in Glendale, AZ, from catching a Cardinals game at the University of Phoenix stadium to walking around the Glendale Historic District and antique shopping. It probably comes as little surprise that most of what you can get up to in Glendale as greater Maricopa County involves being outdoors in the sun! Arizona has tons of it, which is one of the primary reasons why so many Glendale homeowners are adding solar panels to their Arizona homes.
With a variety of options for your solar home or business, Energy Solution Providers is the local solar installer near you that can help you become one of the more than 150,000 solar installations in the state!
Making Solar Panels Work for Your Arizona Home
Solar energy can benefit everyone, but it's not a one size fits all installation process. Whether you're looking to add residential solar panels or are looking for a commercial solar company who can help you reduce your electricity budget, Energy Solutions Providers offers a number of different solar configurations, and we'll help you find the right one for you.
The most common set-up is grid-tied solar, in which your Glendale home's power is connected to your APS or SRP power lines. Many homeowners and businesses install panels on their roof, but ground mounted solar is just as efficient and can offer more options for installation.
Adding solar battery back-up offers even more savings, as you can store energy to use during times when your panels are producing enough energy to run your home (at night, or during the occasional cloudy Arizona day). And by adding enough batteries to create an off grid solar energy system, you can gain complete independence from your utility company.
Get Started on Adding Solar Panels to Your Glendale Home
Energy Solutions Providers can help make the cost to purchase solar panels affordable, with solar rebates and incentives like the Solar Federal Tax Credit (which can reduce your solar project budget by 30% of the total installation cost) as well as solar financing to help you start benefiting from the power of solar sooner. Reach out to the go-to Glendale solar company for Arizona solar installation today, and get a fast free solar quote!
Looking for the best solar company near you in Glendale, AZ? Call 520-868-0700 or contact us to learn more about Energy Solution Providers's competitive edge.