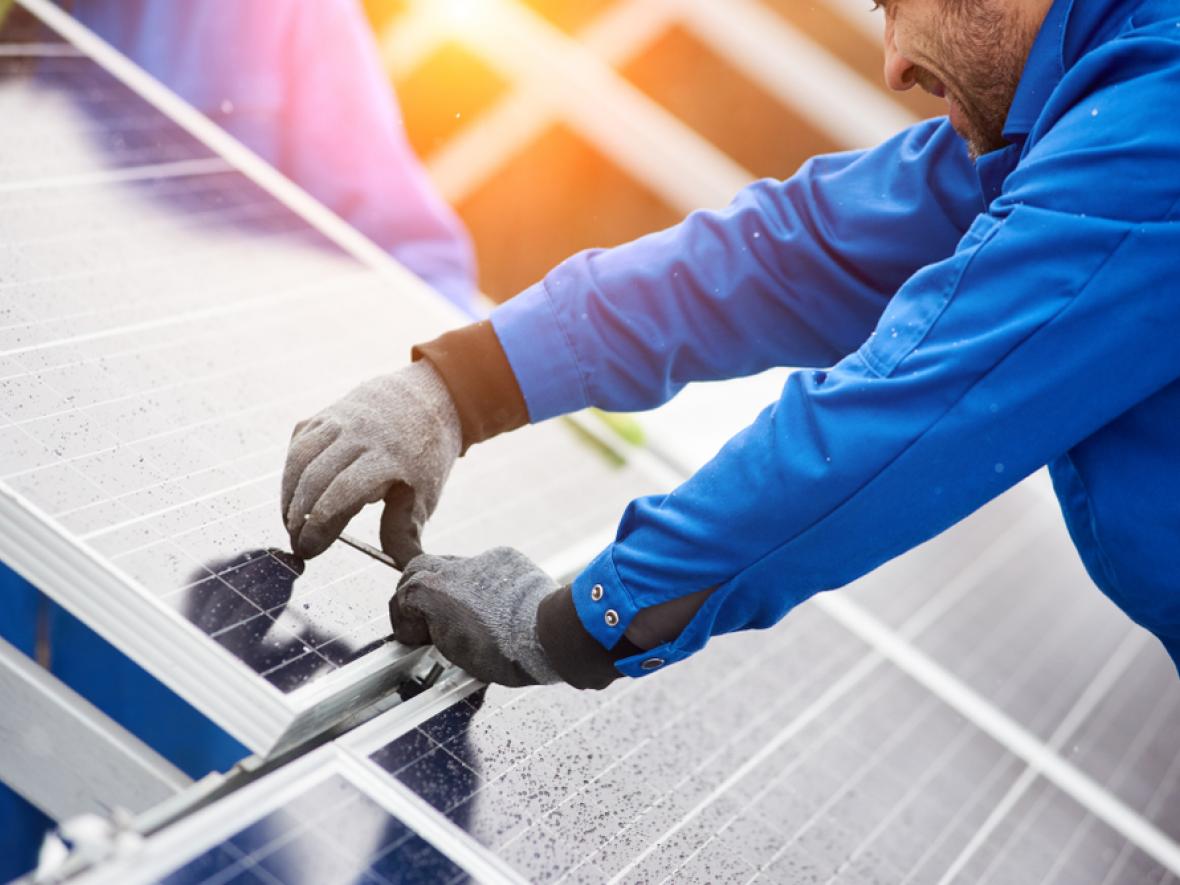 Don't let the sun's power go to waste! 
Start your Catalina Foothills solar installation today. 
A Solar Installer You Can Trust in Catalina Foothills, AZ
From the Sonoran Desert to the Santa Catalina Mountains, the beauty of the Catalina Foothills can not be overstated. And with an average of 285 sunny days per year, you can get outside and explore the area's natural wonders almost any day of the year. 
All that sunshine sure is beautiful, but there are practical ways to take advantage of it as well. By having solar panels installed at your Catalina Foothills home or business, you can capture the sun's energy and put it to use. Energy Solution Providers, a leading solar energy company in Arizona, can help you save money and energy by installing top-performing solar panels at your property. 
We Install All Types of Solar Energy Systems 
Solar energy systems are not one size fits all, and the right system for your home or business will depend on many factors. When you partner with Energy Solution Providers, we'll make sure your new solar panels meet your needs by installing a custom system that's designed just for you. We specialize in all things solar and can install virtually any type of solar system, including: 
We also install solar battery storage and can include a solar battery with your solar panel installation, or add a battery to an existing system. Solar batteries allow you to store the extra energy your panels produce during peak sunlight hours for later use. This can not only help you save even more on your energy bills, since you won't have to pull from the grid as often, but can also help you keep the lights on during a power outage or avoid peak demand charges. 
Get a Free Solar Quote for Your Catalina Foothills Home or Business 
No matter where you are in your solar journey, the expert team at Energy Solution Providers is here to help. We would be happy to give you a crash course in solar 101, tell you about the financing and incentive options available to you, and provide a free solar quote. Reach out to us today to get started! 
Have your solar panels installed by the solar energy company locals trust. Call Energy Solution Providers at 520-868-0700 or

contact us here

to get a free solar quote!