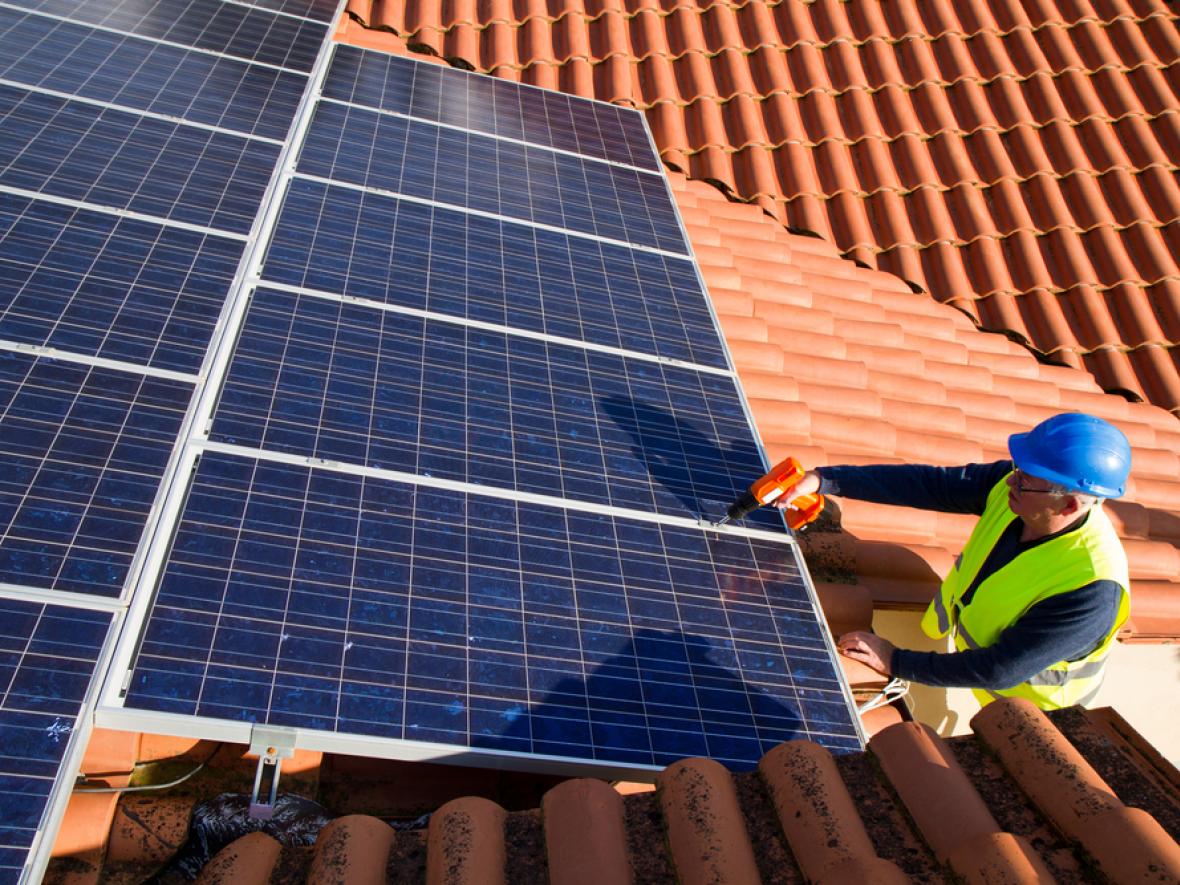 If there is one thing you can count on even amidst the many oddities of 2020, it's that energy consumption is going to continue to increase. In fact, did you know that every 20 years, the energy consumption in America doubles? So while we might be able to predict that energy consumption will go up, we can't predict what energy costs are going to be from year to year.
The best way to take control of your energy costs (and energy savings) is to invest in converting your own renewable electricity with a solar PV (photovoltaic) system. Which type of system is best for your energy goals? Here are some of the different ways a solar home can help you leave unpredictability behind when it comes to your energy costs. 
Order Up: Energy Savings with a Side of Resilience 
If you are not already familiar with how residential solar systems work, roof or ground mounted solar panels can convert the hot Arizona sun into electricity, which is then transferred to your outlets for use in your home. This can save you in many ways, by:
Reducing the need for (and cost of) grid-supplied energy for decades

In the case of Arizona Public Service (APS) and Tucson Electric Power, you can receive a buy back credit for excess energy generated

Increasing the value of your home
However, if you are looking to add the benefit of resilience and grid independence to the list, you can combine your custom designed solar PV system with a solar battery backup system to take your home off the grid. 
Off-Grid Solar Battery Storage
Solar panels can only convert sunlight into renewable electricity if there is sunlight available, meaning overnight your solar panels will not provide your home with free electricity. Plus, a standard on-grid solar PV system is actually required by law to be connected to the greater electrical grid, so that when a power outage is detected the whole system is shut down to eliminate the risk of electrical shock for those working to get the power back on.
However, there is a way to take your solar PV system off the grid, and make use of any of the excess energy your solar panels generate during the daytime. Adding battery storage to your solar panels will store your renewable energy for use at a later time, like overnight when the sun goes down or during a power blackout. This kind of off-grid solar system can be designed to offset all of the energy usage in your home, reducing your energy costs down to $0 for the life of the system.
Certainty in Uncertain Times
This odd year has been unpredictable, and certainly uncertain. No matter how you have been affected, whether it is more working from home, more homeschooling lessons, or just more time on the couch, there is one thing you can do to help protect yourself from rising monthly energy bills. 
If you are wondering how much solar panels are, how solar panels on homes work, or what kind of financing, rebates, and tax credits can reduce the cost of solar installation, Energy Solution Providers is here to answer the call. We can provide you with a fast and free solar quote so you can start planning for a future of energy savings and independence.
Invest in the future of your home energy, and reduce energy costs! Get a free solar quote from Energy Solution Providers today by calling or
get in touch here
.