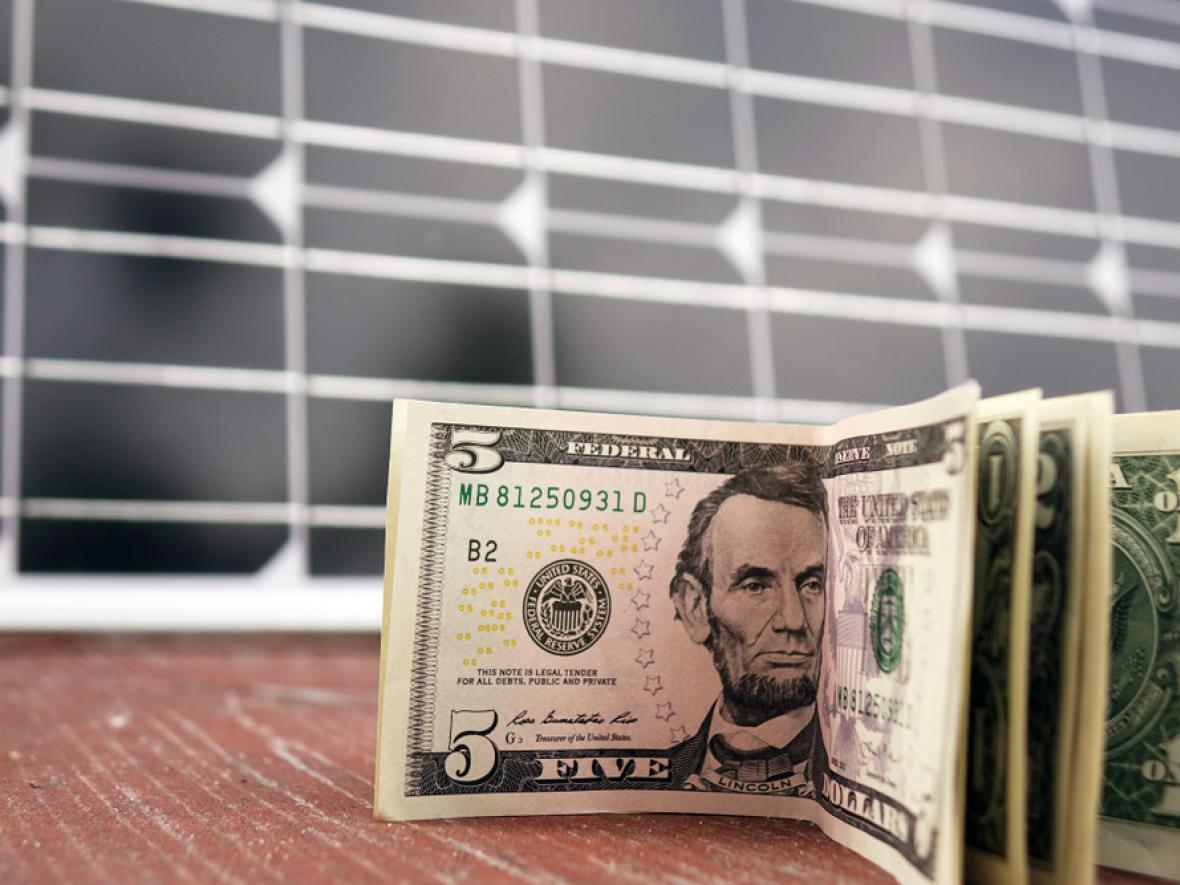 Don't let low solar panel prices pass you by.
Convert your home to efficient solar panels for year-round comfort!
Solar power has moved from the edge to mainstream—especially in the southwest, where sunshine is an abundant resource just waiting to be harvested. There are many reasons why solar has become more popular, but one of the primary factors has been the cost of the photovoltaic panels themselves. So what's the outlook for solar prices? Energy Solution Providers, an Arizona solar installer with years of local experience, explains the ins and outs of solar pricing.
Affordable Solar Power
Solar power, like many other technologies, has been transformed over its evolution by several factors. Since the 1970s when solar panels were first introduced to the marketplace, the price has moved steadily down. In fact, the average solar panel cost per kilowatt has dropped about 300% since 1977. Now solar panels are an affordable option with many benefits for your Phoenix AZ home.
Solar Technology Advances
While other energy sources like oil, natural gas and coal have fluctuated wildly based on factors like geopolitics and supply, solar has been on a development trajectory similar to computers. When computers were first introduced, they were wildly expensive and oversized. Now, you can hold an incredibly powerful computer in the palm of your hand. Solar has benefitted from this technological innovation, leading to more powerful and sleeker panel designs that are considerable less expensive than in years past.
Increased Efficiencies
When solar panels first started to be manufactured, there were few factories and low demand. The costs of materials were high and because they were being produced in small quantities, PV panels had a high price tag. Once demand started to increase and manufacturing became more streamlined and efficient, the costs began to drop. Raw materials like silica became less expensive.  More solar panel producers meant more competition, which further lowered prices. Before long solar reached level of industry power and implementation that has brought prices to the low levels we have today.
Congress Adds Solar Incentives
To spur energy efficiency improvements, the U.S. Congress enacted legislation that rewarded homeowners and businesses alike for selecting renewable energy to power and heat homes and  buildings. The 30% federal tax credit for solar begins to step down at the end of 2019, so this year is an important window of savings.  The benefits were often multiplied by states and local utilities to make adding solar a very attractive improvement. This surge in solar panel installations beginning in the early 2010's further lowered prices. 
What's on the Horizon for Solar?
Homeowners from Tucson to Phoenix AZ who have been on the sidelines are now wondering if now is the time to invest in solar. The short answer is "yes!" for a number of reasons:
Solar panels are more powerful and less expensive than ever! Use this solar savings estimator to easily calculate your solar savings.

Arizona is one of the sunniest states with plenty of sunshine all year long, making it a great place to invest in solar!
Solar is More Affordable Than Ever!
With a booming economy, solar financing is also reaching its most affordable level, with low interest rates and favorable terms for Phoenix AZ homeowners. The solar pros at Energy Solution Providers have helped hundreds of homeowners from Tucson to Phoenix AZ make the switch to affordable, renewable solar power.