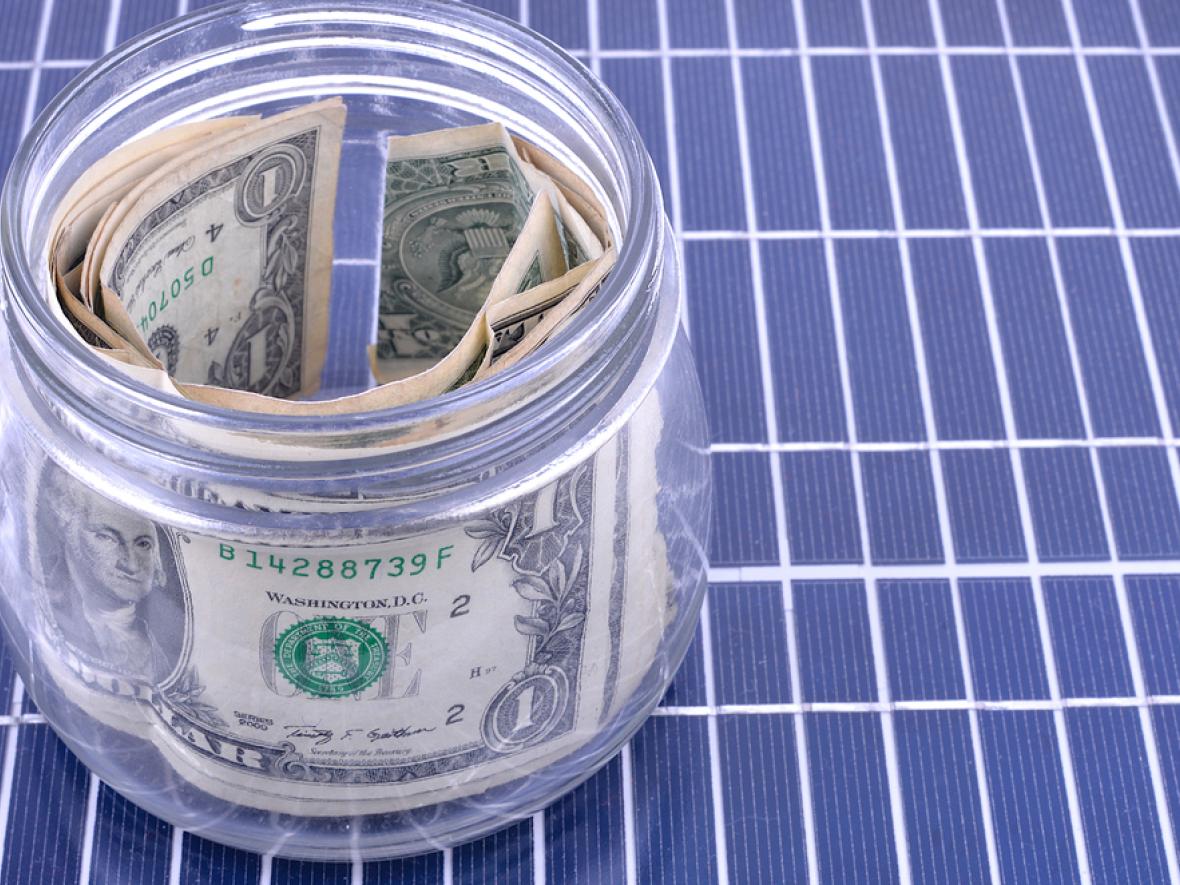 You can be financially and environmentally responsible
With easy solar panel financing!
The savings that solar energy can provide your home are no secret (or at least they shouldn't be). But getting started on solar installation is intimidating, especially when it comes to the initial sticker price. So, what are the options if you are considering going solar in 2019?
Fortunately, you don't have to walk in to your local Arizona solar contractor with a giant bag of money in order harness the renewable energy of the sun for use in your home! Energy Solution Providers not only professionally installs solar panels on Arizona homes but also pairs you with the perfect financing program to fit your needs!
The Types of Solar Financing
There are a few ways that residential solar electric systems can be financed for home use. You could lease your solar electric system, which means you make a fixed monthly payment for your solar panels but do not actually own the system. Or, you can choose from a list of loans (some do not require any money down upfront) so that you can eventually pay off the cost of installation and own your solar panels outright! Energy Solution Providers has done the hard work for you, finding easy solar financing for a wide range of term lengths and credit scores.
Easy Solar Panel Financing with Koala Financial
We've partnered with Koala Financial to make it as easy as possible for you to utilize renewable energy in your own home. These Koala Financial loans come with:
No equity requirement

No appraisal requirement

No prepayment penalties

Fixed loan rate

100% upfront funding

Government insurance & more!
You can even check out the interest rates based on the estimated cost of your solar electric system, for both secured and unsecured interest rates, as well as HLIB Stand Alone Advantage Loans for those with existing Title 1 Loans.
Energy Solution Providers: With You From Start to Finish
When you trust the local Arizona solar specialists at Energy Solution Providers, we will work with you from your free quote to the final installation, and everything in between. From Tucson to Phoenix, when you have questions about residential solar electricity, we are here to answer them. You deserve to understand every single aspect of your new investment and how it will affect your home, wallet, and family.
What will your goals be with your new solar panels? Are you looking to offset your entire electricity bill, or just some of it? Are you in an area that is prone to power outages and blackouts? You may want to consider including battery storage in your installation plans. Or, perhaps you'd benefit from staying on grid and utilizing the Solar Rate Plan. Energy Solution Providers will also make sure you qualify for any and all financial incentives being offered by the federal and state government, as well as your local energy utility, which will save you even more in the cost of your installation.
Looking for the smartest, easiest way to finance your 2019 solar panel installation? Call Energy Solution Providers at 520-868-0700 or contact us for a free quote.