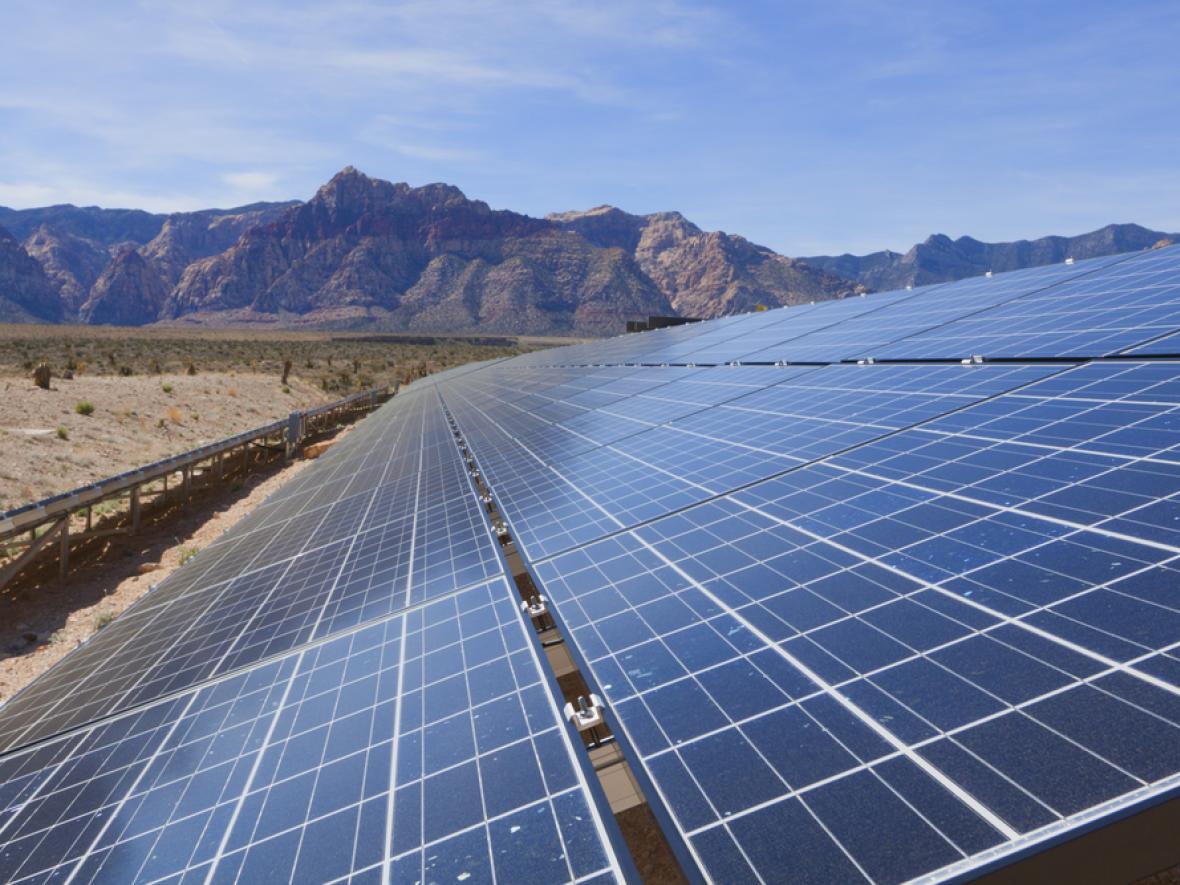 Wondering about the costs involved in going solar?
Learn more by getting a free quote!
The solar industry is booming here in Arizona, with homeowners all over Tucson, Phoenix, and beyond adding solar panels to their roofs. While solar was once an investment that only wealthier homeowners made, solar panel costs have dropped significantly over the last decade — all while solar financing options and incentives have grown significantly.
The popularity of solar here in Arizona may have you wondering, "Are solar panels worth it for me?"
Arizona One of the Sunniest States in the Country
Even if you know next to nothing about solar, you probably know that solar panels for your home need sunlight in order to generate electricity. Luckily for Arizona homeowners, Arizona sees some of the most sunlight in the country. In Yuma, Arizona, for example, it is sunny 90% of the time from sunrise to sunset. Meanwhile, in Tucson and Phoenix, it is sunny 85% of the time. That makes these cities the first, third, and fourth sunniest cities in the country, respectively!
All of this means that if you're looking to get the most "bang for your buck" when going solar, there's no better place than Arizona. Solar panels work exceptionally well in Arizona's climate.
Solar Panels Offer Numerous Financial Benefits
Wherever you live, solar can offer numerous financial benefits, making it a smart financial investment. Benefits include:
Reduced or eliminated electricity bills
Our customers have been able to significantly reduce or almost eliminate their electricity bills by investing in solar panels. This can add up to major savings over time, especially when you consider how most high quality solar panel systems are warrantied to last at least 25 years.
Let's say, for example, that your monthly electricity bill is $120, and your solar PV system shaves $100 off of that every month leaving you with an electricity bill that's only $20. Your electricity bill savings over 25 years (assuming fixed utility rates) would be $100 x 12 months x 25 years, or $30,000. If your system cost $14,000 to install after incentives, that's $16,000 in net savings over 25 years!
Lower water heating costs
Many Arizona homeowners are concerned about the cost of domestic water heating, especially in the winter. If you have a water heater that runs on electricity, or upgrade to one before going solar, you can also use your solar PV system to heat your home's water.
Protection against rising energy prices
Investing in solar is like purchasing 25-plus years of electricity at a low, fixed rate. While energy prices are on the rise and utility rates are often changing (like TEP's new time-of-use rates, and the SRP solar rate change), investing in solar can shield you against these rising costs.
Higher home resale value
Homeowners often ask us, "Do solar panels increase home value in Arizona?" Our answer as one of Arizona's most experienced solar providers: yes. If you were to purchase and install a solar PV system on your roof or property here in Arizona, you could expect your home's resale value to climb by at least 4% to 6%. Moreover, homes with solar tend to sell about 20% faster than homes without solar.
There Are Valuable Incentives for Solar
Don't forget about the many financial incentives that are currently available for solar. With the Federal Solar Tax Credit, homeowners who purchase and install solar by the end of 2019 can deduct 30% of the cost from what they owe in federal taxes. Moreover, thanks to Arizona's Solar Energy Credit, Arizona homeowners who go solar can earn a personal income tax credit up to $1,000.
So, if you've considered going solar but have wondered how an investment in solar might affect your bottom line, now is the time to get in touch with a trusted Arizona solar installer. These incentives for solar (especially the Federal Solar Tax Credit) could be gone before you know it!
Wondering how installing solar panels might affect your home value and bottom line? Call 520-868-0700 or contact us today to get a free quote!