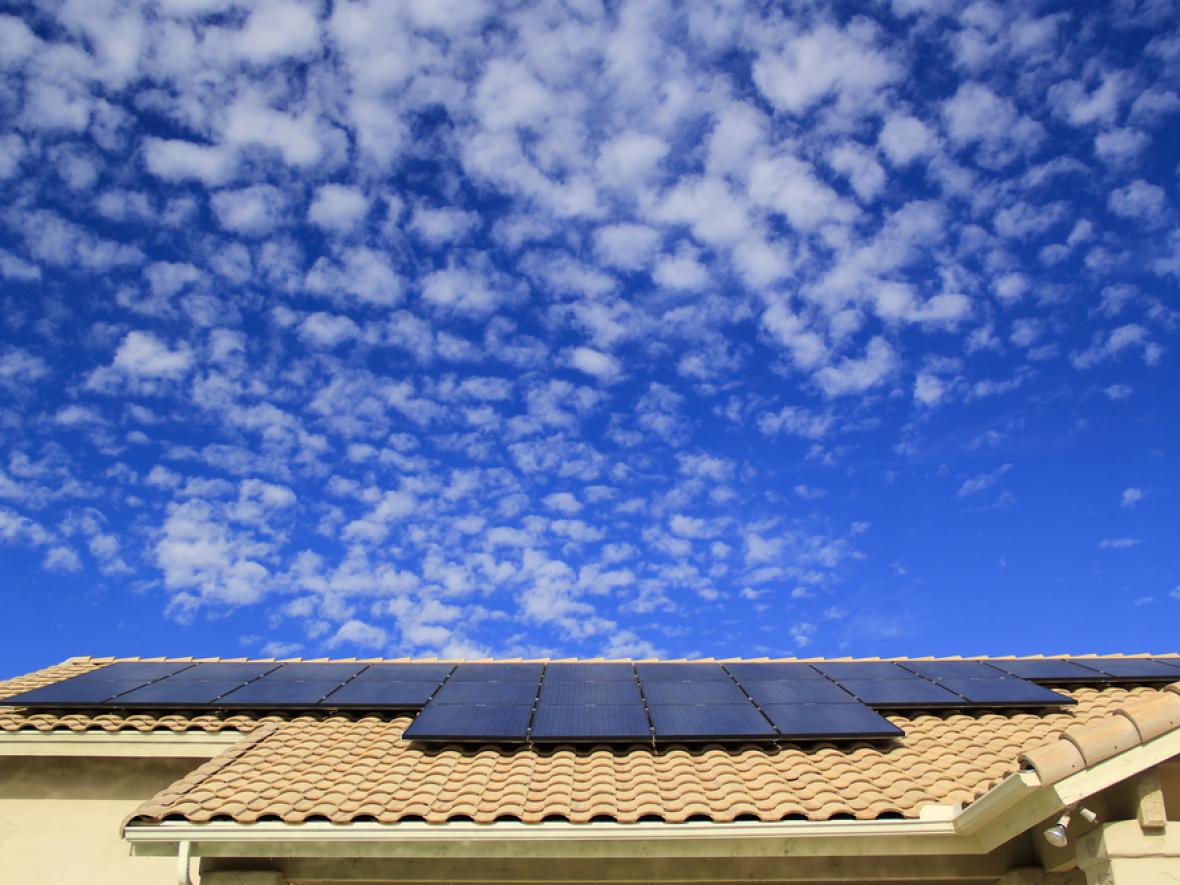 Start your decades of energy conscious savings today
Invest in solar with ESP!
You invest most of your time and a whole lot of money every month into running your home. Insurance, water, electricity, gas — these are just the bare minimum of the utilities it takes to keep a home running. But did you ever think that when you reduce your electricity costs each month using solar energy, you could also be adding to the value of your home? Installing a solar photovoltaic (PV) system on your roof or property will increase the overall resale value of your home, on top of reducing how much you spend on your electricity bill for decades.
The Falling Cost of Solar Panels
Solar PV systems used to be a status symbol of the future, for the forward thinking elite. But as production costs have lowered and technology has advanced solar panel efficiency, solar has risen significantly in popularity. Not only has the cost per watt dropped over the last ten years, but the federal government has also caught on and incentivized solar installation with the Federal Investment Tax Credit, otherwise known as the ITC. The ITC is now in its final year of full value, and you can read more about taking 30% off the cost of your solar installation in our recent blog.
The government isn't the only agency that wants to help you invest in your home energy usage.  Many electric utility companies here in Arizona offer additional rebates that can lower the initial cost of your solar installation.
Decades of Savings
The average solar PV system will last over 20 years (considering most solar manufacturer warranties span 25 years). Through the SRP solar rate plan here in Arizona, we see many customers who eliminate most of their electricity bills, which can add up to huge savings over time. If your energy bill is a conservative average of $120, that's a savings $28,800 over the course of 20 years!
20 years x 12 months x $100 = $24,000
So for a system that costs $14,000 after all of the tax incentives, you can repay the cost of the system in 11.7 years and still save an additional $9,960 over the remaining 8.3 years of the solar PV system's life expectancy (if not longer — you can read more details about the upfront costs associated with solar installation here.)
Increase the Value of Your Home
In a recent study conducted by the Lawrence Berkeley National Lab, the average value of a home increased $3 for every watt of solar panels installed. So for every 5kW installed on your home, you can add $15,000 to the resale value of your home when it comes time to sell.
Solar Financing
If you're concerned about the upfront costs of solar, Energy Solution Providers has partnered with Koala Financial to provide flexible financing options for nearly every budget, often with no money down!
Going Green in Arizona, with Energy Solution Providers
Installing solar panels on your Arizona home will not only put money back in your pocket each month but also add to the resale value of your home immediately. Plus, it will greatly reduce your environmental impact by lowering your carbon footprint!
If you are looking to start harnessing the renewable energy of the Arizona sun, from Tucson to Phoenix, make sure you trust a full service, experienced and local solar contractor. Energy Solution Providers has been a part of solar energy in Arizona since the very beginning, and we have been installing the best in residential and commercial solar PV systems for over 16 years.
Add solar to your investment portfolio today, and start with a free solar quote. Call us at 520-868-0700 today, or you can contact us!