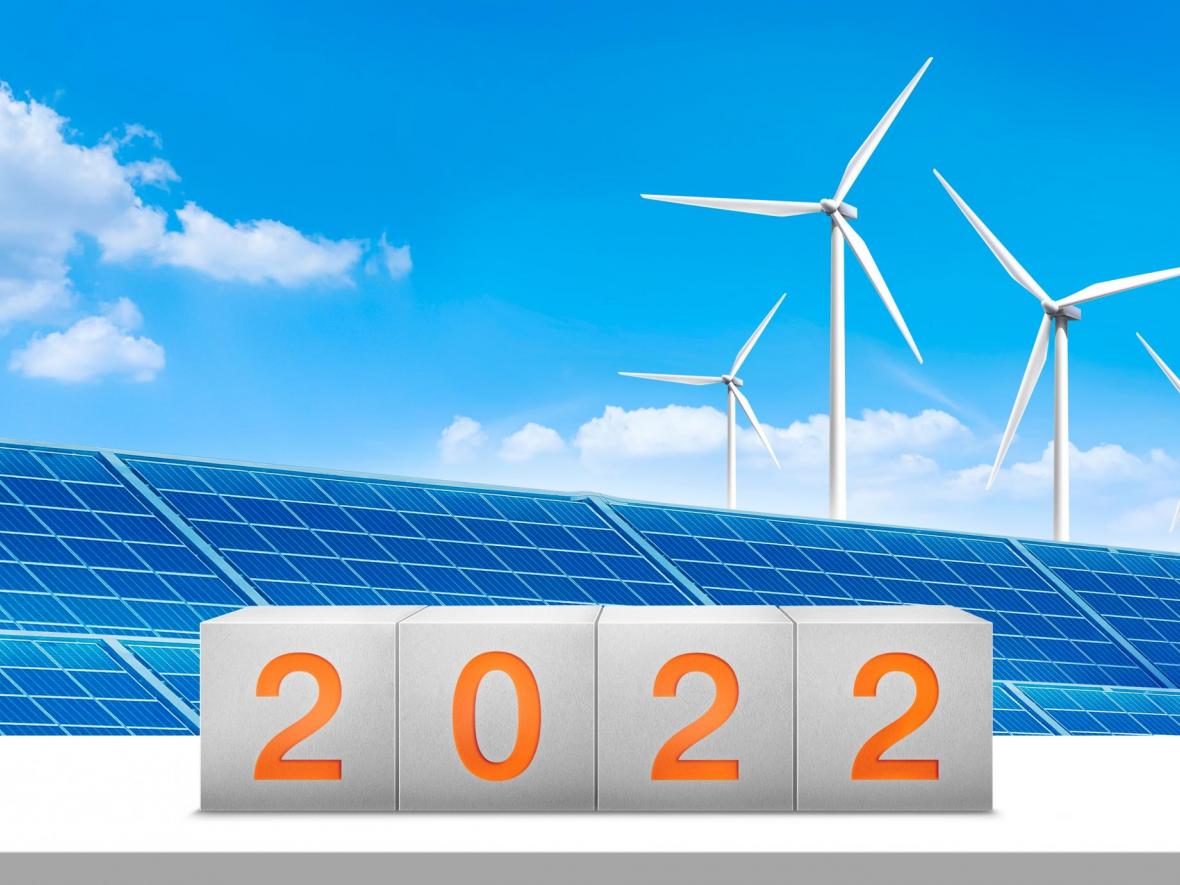 Want to set a new year's resolution that will lead to decades of benefits? Resolve to install solar panels in 2022! The environment, the local community, and the world at large all benefit from solar energy, and going solar at your Arizona home is a great way to make a difference in the new year.
Here are four of the top reasons why you should get your home solar installation underway in 2022: 
1. Lock-In Lower Electricity Costs 
With solar on your roof, you'll be able to generate free electricity whenever the sun is shining, lowering your electricity bills significantly. The sooner you get your panels installed, the sooner you can start saving! 
Solar panels and batteries can also help you lock in savings by protecting you against volatile utility rates and peak demand charging. The cost of electricity is always changing, and it could be significantly more expensive in the years and decades to come. By installing solar panels now, you guarantee yourself access to free electricity for 25+ years, so you won't have to worry about rising rates. 
2. Act Now & Save More With Solar Incentives 
The federal solar tax credit is one of the best solar incentives available to homeowners but sadly, it's on its way out, unless it gets extended again. The solar tax credit in 2021 and 2022 allows homeowners to claim a federal tax credit worth 26% of their solar system's total installation cost. In 2023, the solar investment tax credit will be reduced to just 22% and in 2024 it will be eliminated for homeowners. 
The solar panel tax credit makes residential solar installations much more affordable and is an excellent benefit for homeowners. To get the highest-possible 26% credit, your solar installation needs to be completed before the end of 2022. Talk to Energy Solution Providers about getting your installation scheduled as soon as possible to lock in your savings! 
3. Give the Planet a Much-Needed Carbon Break 
If we're going to make strides in the fight against climate change, we need to act quickly. According to the EPA, burning fossil fuels for electricity is one of the largest sources of greenhouse gas emissions, which means solar power has the potential to significantly reduce carbon emissions. By installing solar panels in Arizona, you can reduce your personal carbon footprint and help create a clean energy future for all of us. 
4. Say Goodbye to Blackouts with Solar Batteries for Your Home 
Solar battery storage takes the pros of solar energy to a whole new level. In a traditional, grid-tied home solar system, solar panels are automatically shut off during a power outage by the utilities. This protects the grid and its employees from electric shocks while repairing power lines, but it also means you can't generate electricity with your solar panels during an outage. 
If you have a solar battery, however, your system can be temporarily disconnected from the grid and operate as an off-grid solar system. This allows you to not only draw electricity from your solar batteries while the power is out but to continue generating electricity with your panels for the duration of the outage. Energy Solution Providers can help you avoid blackouts in 2022 with a solar plus battery storage installation, add a battery to an existing solar system, or help you go off-grid for full energy independence. 
Get Your Solar Energy Facts from a Local Solar Company You Can Trust 
Have questions about the benefits of solar panels and backup power for your home? Want to learn more about solar solutions like off-grid or ground-mounted solar? Energy Solution Providers is the leading installer of solar energy near you in Arizona, and we'd love to answer any questions you have about solar power. 
Our solar engineers design custom systems using some of the most advanced solar products available to help homeowners save money, cut carbon emissions, and take control of their own energy production. Join your friends and neighbors going solar in 2022 with a residential solar installation for your Arizona home!