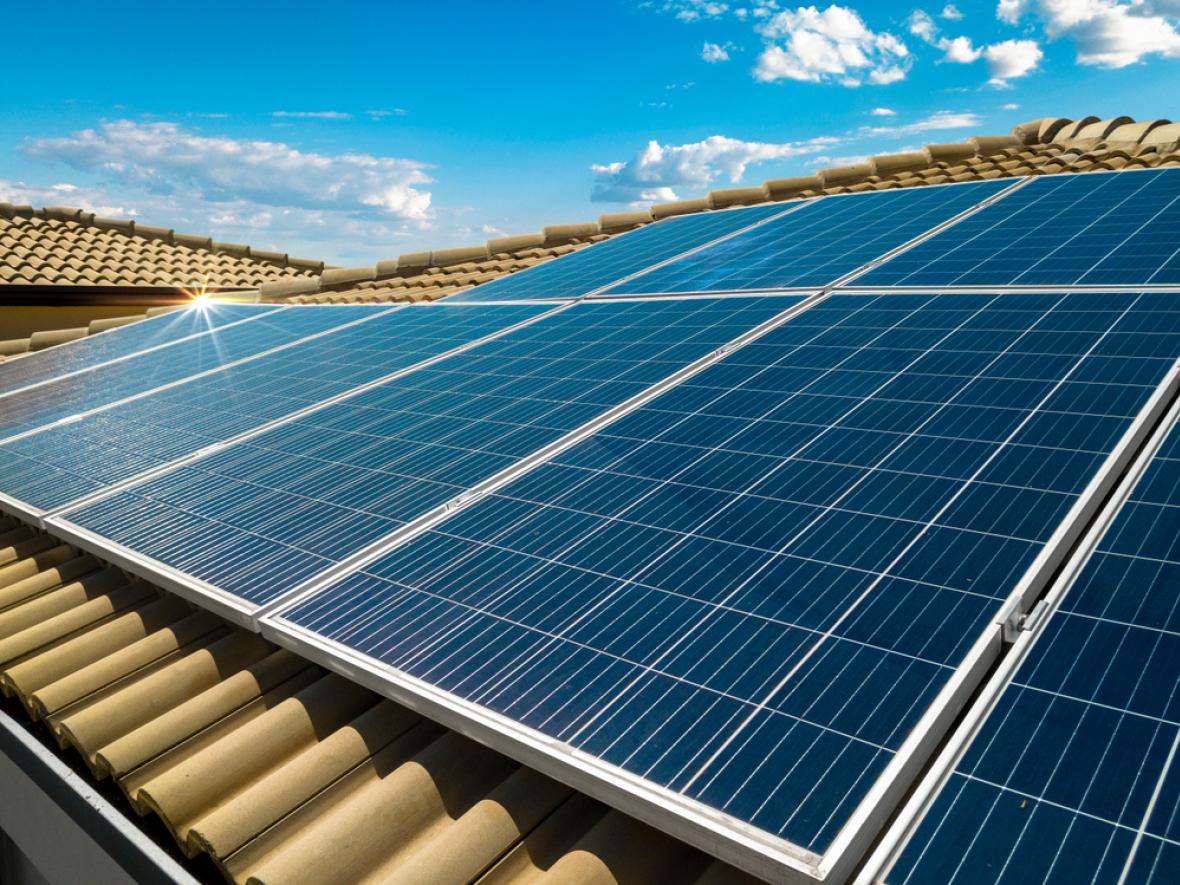 Maximize your solar savings in 2021! 
Energy Solution Providers is here to help you go solar
Are we already a year into the '20s, or does the new decade actually start on January 1, 2021? Suffice it to say that this blog probably isn't going to settle any dinner table debates. But what we can say for sure given the way 2020 has gone, is that we'd sure like to think of 2021 as the start of a clean slate and an opportunity to start the decade off fresh.
Looking to get the year—or the decade—started on the right foot? Solar installation for your Arizona home or business is one of the best ways to start! Solar panels can reduce (or even eliminate) your electricity bill and lower your carbon footprint, but did you know limited-time solar incentives are available that can significantly reduce the upfront costs of going solar?
1. Solar Panel Federal Tax Credit in 2021—Good News!
If there's one reason to go solar in 2021, it's the federal solar tax credit, officially called the federal Investment Tax Credit (ITC).
The federal solar tax credit allows you to take a percent reduction of the total costs related to your solar installation from what you owe on your federal taxes due, and rollover any remaining balance into the next tax year. If your residential solar installation is installed and in service anytime between January 1 and December 31, 2021, and you own your panels, you can qualify for the solar tax credit equal to 26% of your total solar installation costs.
Exactly how much could you save with the federal solar tax credit? For example, with a solar energy system that costs $20,000, the ITC credit would translate to $5,200 in savings—those are tax dollars you would be spending anyways!
The solar tax credit was originally scheduled to decrease to 22% in 2021, and would have been the last year for any credit for residential solar installation projects! Luckily, Congress stepped in at the eleventh hour and extended the ITC for another two years at the 26% rate. Here is the new federal solar tax credit schedule:
2021: 26%

2022: 26%

2023: 22%

2024: Eliminated for residential solar, permanent 10% for commercial solar
Now you'll have an extended opportunity to take advantage of the higher 26% rate, so don't let this tax credit pass you by!
2. Local Solar Panel Tax Credits in Arizona in 2021
While the lucrative ITC incentive might be why you get your foot in the door for solar in 2021, it's far from the only solar incentive available here in Arizona, and they'll all help you increase your total savings.
Arizona's Residential Solar and Wind Energy Systems Tax Credit allows you to take a personal tax credit on your state taxes due of 25%, with a maximum credit of $1,000.
With the Energy Equipment Property Tax Exemption and Solar and Wind Equipment Sales Tax Exemption, your solar energy system will be exempt during any property tax assessments even when solar adds value to your home, keeping your property taxes low, and you won't have to pay sales tax when you purchase your equipment. 
Many local utility companies also offer solar incentives! If you're a customer of APS, SRP, or other Arizona electricity companies, Energy Solution Providers can help you find additional savings.
3. Arizona Solar Battery Incentives and Benefits
Solar battery storage is quickly becoming a must-have for solar panel owners from Tucson to Phoenix and all over the state who are looking to maximize their savings and take more advantage of solar energy in Arizona. 
Solar batteries can help you avoid higher electricity rates like peak demand charges, and let you use free renewable energy at night, during a power outage, or other times when your panels aren't producing. You can even use a solar battery to go completely off-grid.
The good news for those looking to combine solar panels with solar battery backup in 2021 is that solar batteries qualify for the federal solar tax credit when installed alongside a solar energy system (or added on within the same year). That means, if you're on the fence and think you might be interested in solar batteries down the road, now is the time to get on board, so that you benefit from increased upfront savings.  
Additionally, it was recently announced that there is a new pilot program for home solar battery storage systems through Arizona Public Service Company. Under this new at-home solar battery pilot program, homeowners could receive up to $2,500 for the purchase and installation of residential energy storage. 
Make 2021 the Year You Go Solar in Arizona
As the trusted solar company near you, our team of solar experts can help you navigate the complicated world of solar incentives, help you find great solar financing, and work with you to design and install a solar panel array perfectly suited for the energy needs of your Arizona home.
Go big, go green, and go solar in 2021! Call 520-868-0700 or

contact us

today for your free solar quote to start off the new year right.