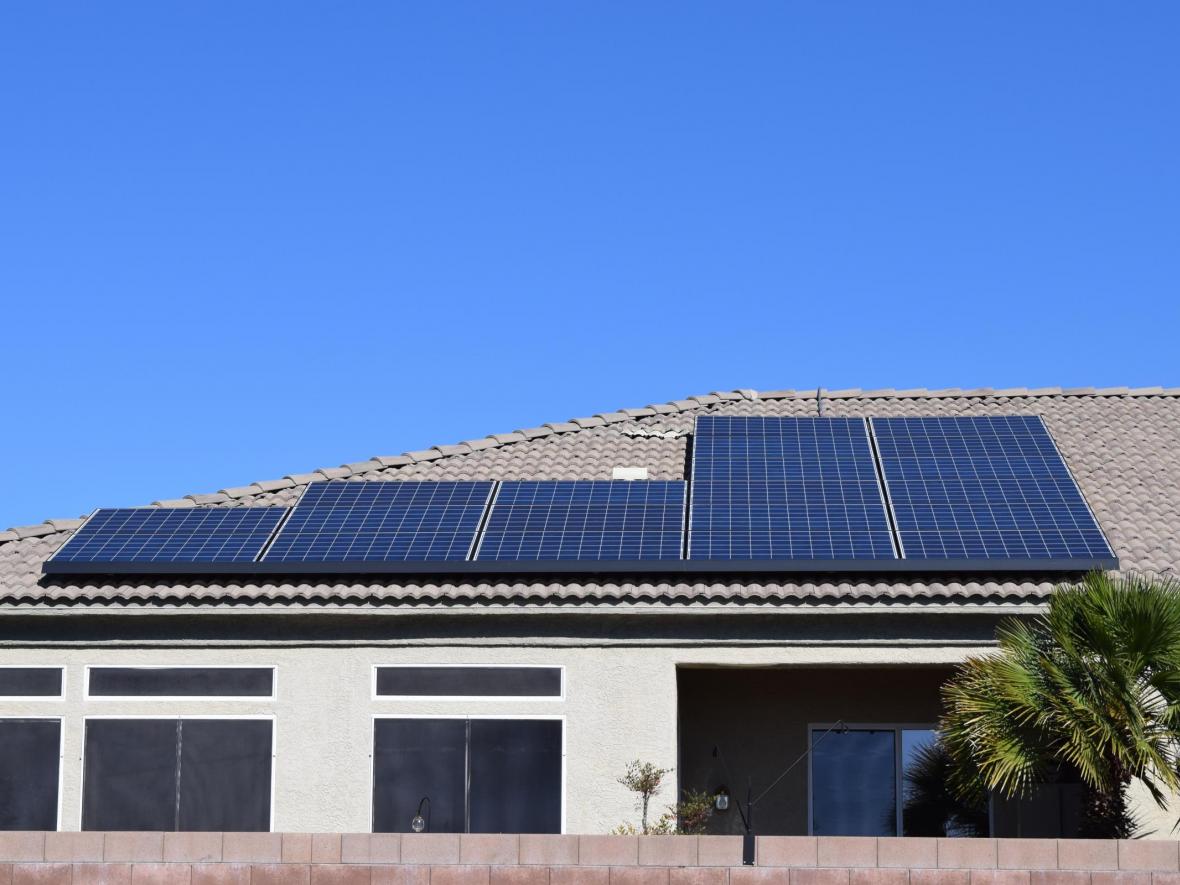 Ready to install solar at your new home? 
Energy Solution Providers can help! 
So you've just moved into your new house and you're ready to make it a home—congratulations! If you're like most new homeowners, you have a list of upgrades that you're eager to get started with, and since you landed here, a solar installation is probably at the top of the list!  
There are many benefits of solar energy for new homeowners in Arizona, from lower electricity bills to protection against volatile utility rates, and with the addition of a solar battery, power during blackouts. But before you rush into an installation, there are a few solar energy facts you should brush up on. 
Keep reading to prepare for your solar installation! 
What to Consider Before Installing Solar Panels 
Before your install solar panels at your Arizona home, take some time to think about the following questions: 
How Old Is Your Roof? 
Your roof's age is a very important factor when it comes to installing solar panels. If your roof is due for replacement in about five years or less, you should consider replacing it before installing solar. 
If you install solar on an older roof, you will have to remove the panels when the roof inevitably needs to be replaced, and then have them reinstalled on the new roof. By replacing your roof first, or mounting your solar panels on the ground, you can save money and avoid the hassle of a second solar installation just a few years down the line. 
Are There Obstructions Shading Your Roof?
The more sunlight your solar panels have access to, the more electricity you can generate. If there are a lot of obstructions around your roof, they could be blocking out the sun. Some obstructions, like tree branches, can be taken down but others, like buildings, are there to stay. An experienced solar company can help you determine whether you get enough sunlight to install rooftop solar panels and help you explore alternatives, like a ground-mounted system. 
How Much Energy Do You Use? 
Understanding your energy consumption is an important part of your solar journey. If you don't know how much energy you use, you won't be able to accurately size your solar panel system, and you could end up with a system that produces way too much or way too little electricity. 
You can get an idea of how much energy you use on a monthly basis by reviewing the past 12 months of your electricity bills. As a new homeowner, this will likely mean looking at energy bills from your last home. While this won't give you a perfect snapshot of what your energy usage will look like in your new home, it's the best place to start, and the energy experts at Energy Solution Providers can help you! We'll analyze your energy bills and come up with the right solar solution for your needs. 
Do You Want Solar Battery Storage? 
If you want your solar panels to work during an outage, or if you want an off-grid solar system, you need battery storage and/or a generator. With a solar battery, you'll also be able to use stored solar energy at night, when your panels cannot produce electricity, further reducing your reliance on the electric grid and shrinking your carbon footprint.
What Solar Incentives Do You Qualify For? 
Did you know that there are solar rebates and incentives available to help you manage the cost of a solar installation? If you don't know what incentives you qualify for, you're leaving money on the table! 
Energy Solution Providers can help you take advantage of as many rebates and incentives as possible. The most lucrative solar incentive currently available is the federal solar tax credit, also known as the solar investment tax credit or ITC. The solar tax credit in 2021 and 2022 is worth 26% of the total cost of your solar installation. The solar panel tax credit is set to decrease to 22% in 2023 and be eliminated for homeowners in 2024, so the sooner you act, the more you stand to save!
Will Your Property Value Change With Solar? 
Solar panels will very likely increase the value of your home, as many homebuyers are interested in the pros of solar energy and willing to pay more for a house that already has a solar energy system installed. But regardless of the impact on your home's value, your property taxes will not change due to solar panels. The Energy Equipment Property Tax Exemption has declared solar panels and battery storage systems exempt from property tax assessments in Arizona. 
Who Will Install Your Solar Panels? 
Installing solar is a big project that requires a sizable investment, so it's important to find a solar company that you trust. Here in the Phoenix, Arizona area, Energy Solution Providers is the company for the job. We are a highly experienced local solar company that has installed more than 1,400 solar energy systems throughout Arizona. We use industry-leading solar products and all of our systems are custom designed to maximize output. Check out our finished work and read our reviews to see what our past customers have to say about their experiences working with our team! 
Are you ready to install solar for your new Arizona home? Call 520-868-0700 or contact us to get a fast, free solar quote!