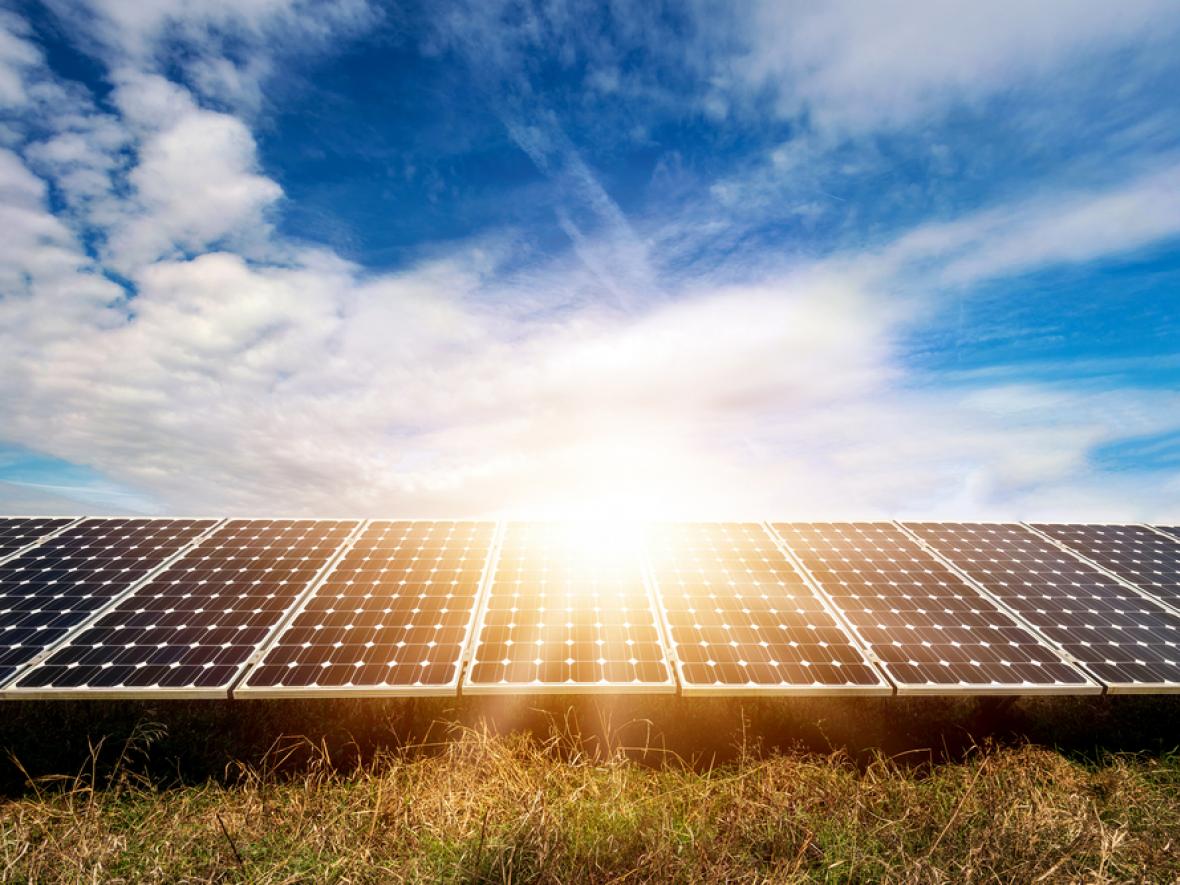 Take advantage of the power of the Arizona sun.
Find out how solar panels can benefit your home.
More and more homeowners throughout the Southwest are turning away from using fossil fuels to power their homes, looking for an alternative energy source that is affordable and renewable. But since there are a number of renewable energy sources to choose from, including wind, water, geothermal, and solar, which one is right for you?
If you're looking to save money on your Arizona utility costs, installing solar panels on your home is the best way to upgrade your home. Here are four reasons why solar is the best energy solution for your home in Florence, Casa Grande, or Maricopa.
1. Cost Savings
While the upfront cost of residential solar installation might seem expensive at first glance, a look at the bigger picture—your total energy costs over the lifespan of your solar panels—reveals a very different story.
An average sized grid-tied solar panel system that saves homeowners an average of $100 a month on their electricity bill will pay for itself in a little over a decade (you can take a closer look at the math behind these numbers here), and by the conclusion of a 25 year lifespan, you will have saved more than $17,000 in total costs.
And these cost savings are all before you take advantage of significant solar rebates available—we'll cover that further down the page. 
2. Energy Efficiency
Solar panel technology has led to continued improvements in system efficiency, and it's not uncommon now for solar panels to operate above 20% efficiency. At those levels, you'll need fewer panels than ever on your roof to generate enough electricity for your entire home.
3. Increases Home Value
The average solar panel system can increase the value of a home by an estimated $15,000, according to a 2015 study sponsored by the DOE. Energy efficiency and renewable energy are becoming more and more important to homeowners, and houses that already have solar installations are increasingly attractive to prospective buyers.
4. Solar Tax Credits
One of the biggest benefits of acting now with solar installation is that you can take advantage of current Arizona solar power incentives. Perhaps the biggest is the federal solar tax credit, which allows homeowners to deduct 26% of the total cost of solar installation from up to two consecutive years of federal income taxes due. The federal solar tax credit drops year-by-year, however—in 2021, the credit will only be 22%, and by 2022 the credit will be eliminated entirely for residential homes.
Federal incentives aren't the only cost savings that Arizona homeowners considering solar can qualify for. Arizona solar tax credits can save you an additional $1,000 on your state income taxes as well, and solar financing options and utility rebate options can make upgrading your home even more affordable.
Reach Out to the Best Solar Company in AZ
For those interested in maximizing the benefits from solar panels, Energy Solution Providers offers a number of residential solar energy solutions to serve a variety of homes throughout Arizona. One of the most popular solar solutions is adding a solar battery backup system, which can protect homeowners from peak prices for electricity from their utility companies, as well as guaranteed electricity during a power outage. Solar batteries can even allow for completely off-grid solar systems.
Upgrade your home with the best alternative energy source: solar power panels. Call 520-868-0700 or contact us to learn more.