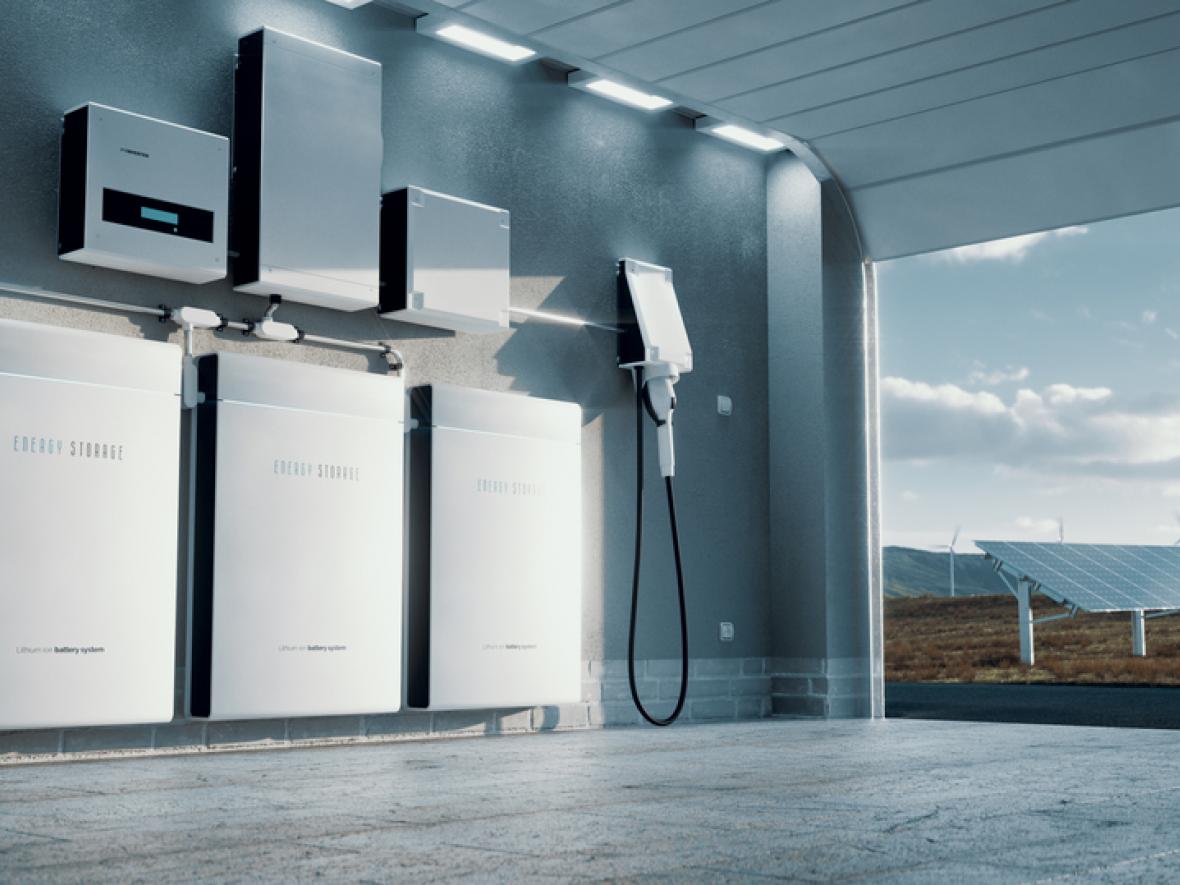 Want to save on solar battery storage? 
Enroll in Arizona's first solar battery pilot program! 
For many years now, state and federal governments have been incentivizing homeowners to go solar by providing rebates and tax breaks for solar panel installations, like the federal tax credit. And while these incentives have helped the solar industry grow substantially, little has been done to promote the installation of solar batteries.
The Arizona Corporation Commission recently approved the APS battery incentive program for residential solar battery storage with the hopes that it will encourage more homeowners to install solar batteries alongside their solar energy systems. This new APS pilot program is great news for homeowners who are thinking about going solar and for those who are already using solar panels but have yet to install battery storage.  
What Is the Solar Battery Pilot Program?
The solar battery pilot program was approved by the Arizona Corporation Commission for Arizona Public Services (APS) to help homeowners with the cost of installing a solar system battery backup. Battery storage for solar panels is expensive, and many homeowners forgo adding storage to their panels because of the extra cost. But storage is crucial as we move toward a fully renewable future, and making solar batteries more accessible will help Arizona achieve its clean energy goals. The program will also allow utility companies to collect data about solar battery storage and how it affects the grid. 
What Does It Mean for You? 
With the solar battery pilot program in place, Arizona APS customers only stand to benefit. 
Homeowners who take advantage of the program could receive up to $2,500 for the purchase and installation of residential solar battery storage.
Having battery storage installed will not affect the status of customers who have been grandfathered into net metering for rooftop solar panels—those customers will remain grandfathered in. 
As more and more solar power is stored, the demand for grid-generated electricity during peak hours will decrease, making electricity more affordable for everyone. 
The spur in solar battery installation anticipated by the pilot program will bring jobs to Arizona and bolster its economy. 
Why You Need a Solar Battery 
Here in Arizona, solar panels have been installed on over 170,000 houses, making our state the 5th in the nation for solar energy, but many are still without battery storage or have yet to install solar plus battery storage. 
Without a solar battery, residential solar panels can only function when sunlight is available, rendering them useless in the evenings, which is when the demand for electricity is at its highest - particularly during peak demand periods. Most households end up relying on the grid for electricity when their solar panels are not producing energy, which can increase the strain on the grid. 
With a backup battery in place, your system will be able to store the excess energy it generates during the day. Then, when the sun goes down or during peak demand periods, you can use that energy to power your home and avoid triggering more expensive electricity rates from the utility company. Your storage system will also help protect you against power outages and decrease the amount of energy you need to pull from the grid, further reducing your reliance on fossil fuels. 
Solar Battery Installation From Arizona's Trusted Solar Expert 
Whether you already have a solar system in place and are ready to add battery storage or have yet to go solar and want to have a brand-new system installed that includes a backup battery, Energy Solution Providers is the solar company to partner with. We're committed to helping Arizona homeowners across Maricopa, Pinal and Pima counties become energy independent, and we install top-quality solar energy solutions, including grid-tied, off-grid, and ground mount systems, as well as solar batteries. 
We would love to tell you more about us and how we can help you achieve your energy goals with a solar-plus-battery system. To make your project as affordable as possible, we can help you qualify for financing and incentives, in addition to the solar battery pilot program. Check out examples of residential solar projects we've completed! 
Interested in the Solar Battery Pilot Program? A solar battery from Energy Solution Providers is the answer. Call 520-868-0700 or

contact us

today for a

free quote

!