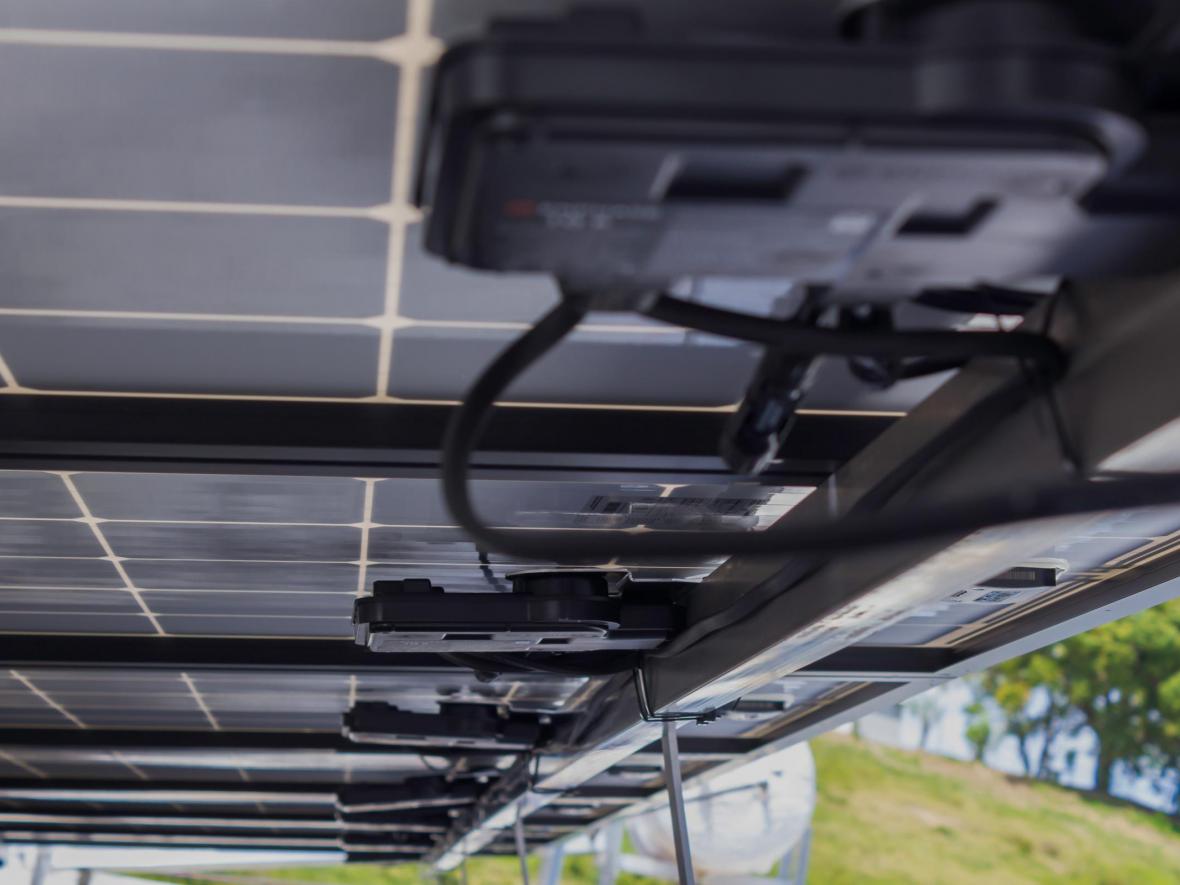 Ready to gain your energy independence? 
Start your solar journey with a customized quote. 
A solar inverter is a key component of your solar energy system that's responsible for converting the direct current (DC) electricity that your solar panels produce into the alternating current (AC) electricity that's needed to power your home or business. Your residential or commercial solar energy system wouldn't be able to function without a solar power inverter, and the better your inverter, the more you'll get out of your investment in solar panels. 
Here at Energy Solution Providers, we're proud to install Enphase microinverters, which feature the world's most advanced inverter technology and have been installed on more than 1.4 million homes with solar panels. Enphase has designed 8 generations of microinverters using revolutionary technology, and the newest member of the Enphase microinverter family, the Enphase IQ™ 7A is their most powerful microinverter yet. 
Benefits of Enphase Microinverters 
In most solar power systems, all of the panels are connected to a single inverter. This means that if the inverter fails for any reason, the whole system goes down with it. In an Enphase system, each solar panel is connected to its own microinverter, so if something goes wrong with a single inverter, just one panel will be affected, rather than the entire system. 
But that isn't the only reason why we recommend Enphase IQ™ 7A microinverters. They also offer: 
Better Performance 
In single-inverter solar PV systems, the entire system's performance is based on the worst-performing panel, and a small amount of shading on one individual panel will reduce the output of the entire system. Because Enphase microinverters allow each panel to function independently, the system is able to achieve a higher output than system's that utilize one central inverter. 
The Enphase IQ™ 7A can support PV panels up to 450 W and has a maximum output power of 366 VA—a 25% gain in power compared to the previous version. 
More Flexibility 
Because the Enphase IQ™ 7A increases system performance, energy needs can be met with fewer microinverters and fewer solar panels. This means that you can get the same amount of power from a smaller solar panel system, allowing you to conserve roofspace and giving you room to expand your solar panel array in the future, should your energy needs change. 
Enphase microinverters are also battery-ready and compatible with the Enphase Encharge, so you can add battery storage to your solar panel system now or down the road. 
Increased Safety 
Enphase microinverters don't sacrifice safety in order to produce more power. In fact, they're safer than single-inverter systems because they convert DC power to AC power immediately, right underneath each solar panel, eliminating the need for long, high-voltage DC power cables.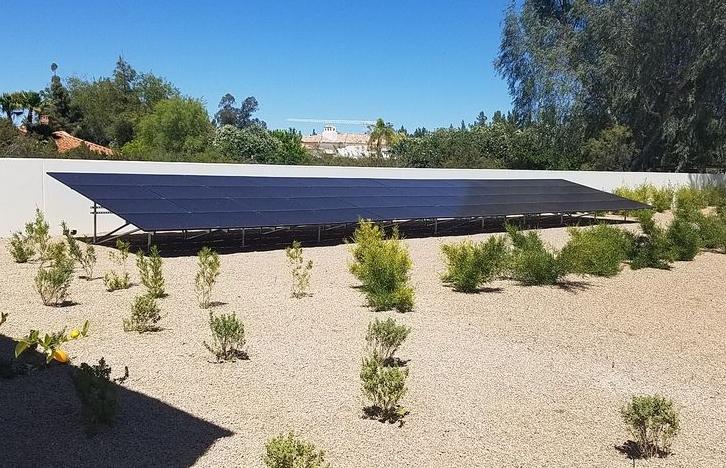 How Much Do Enphase Microinverters Cost?
Because microinverters are just one part of a larger solar energy system, it's almost impossible to provide a standalone price point. Your specific energy needs and overall solar system design will determine how many microinverters you need, and therefore, how much they will cost. To find out exactly how much a solar panel installation will cost for your home or business, it's best to get a customized solar quote. 
Get Your Free Custom Solar Quote!
Energy Solution Providers Installs Solar Panels and Inverters for Phoenix, Arizona Homeowners 
Energy Solution Providers is a leading Arizona solar installer that has helped hundreds of local homeowners and businesses reduce their energy costs, lower their carbon footprints, and gain their energy independence with high quality solar panels and inverters. We would love to help you on your solar journey and are here to answer any questions you may have about Enphase inverters or any of our solar products.  
Thinking about going solar? It all starts with a free custom quote. Call 520-868-0700 or contact us here to get yours!