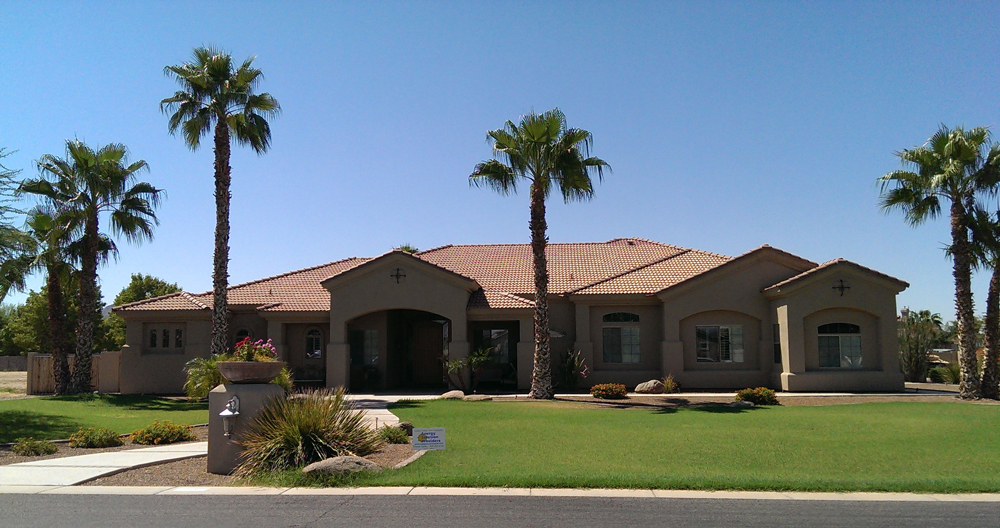 Gilbert Residential Solar Installation
Another Gilbert, Arizona home goes solar and gets energy security.
This beautiful home in Gilbert, Arizona has purchased a large roof mounted solar system from Energy Solution Providers, LLC.
The system features 8540 watts of Black Diamond solar panels that look great and perform better than other solar panels in Arizona's worm temperatures. This state of the art solar system also features two SMA Sunny Boy inverters that provide three thousand watts of backup power in the event of utility power outage. This home will have power when the neighbors do not! What a great feature. SRP utility company recently connected this system to the utility grid and agreed to purchase back extra power produced by the solar system. The proud new owners of this solar system say there panels look much better than others in the neighborhood.