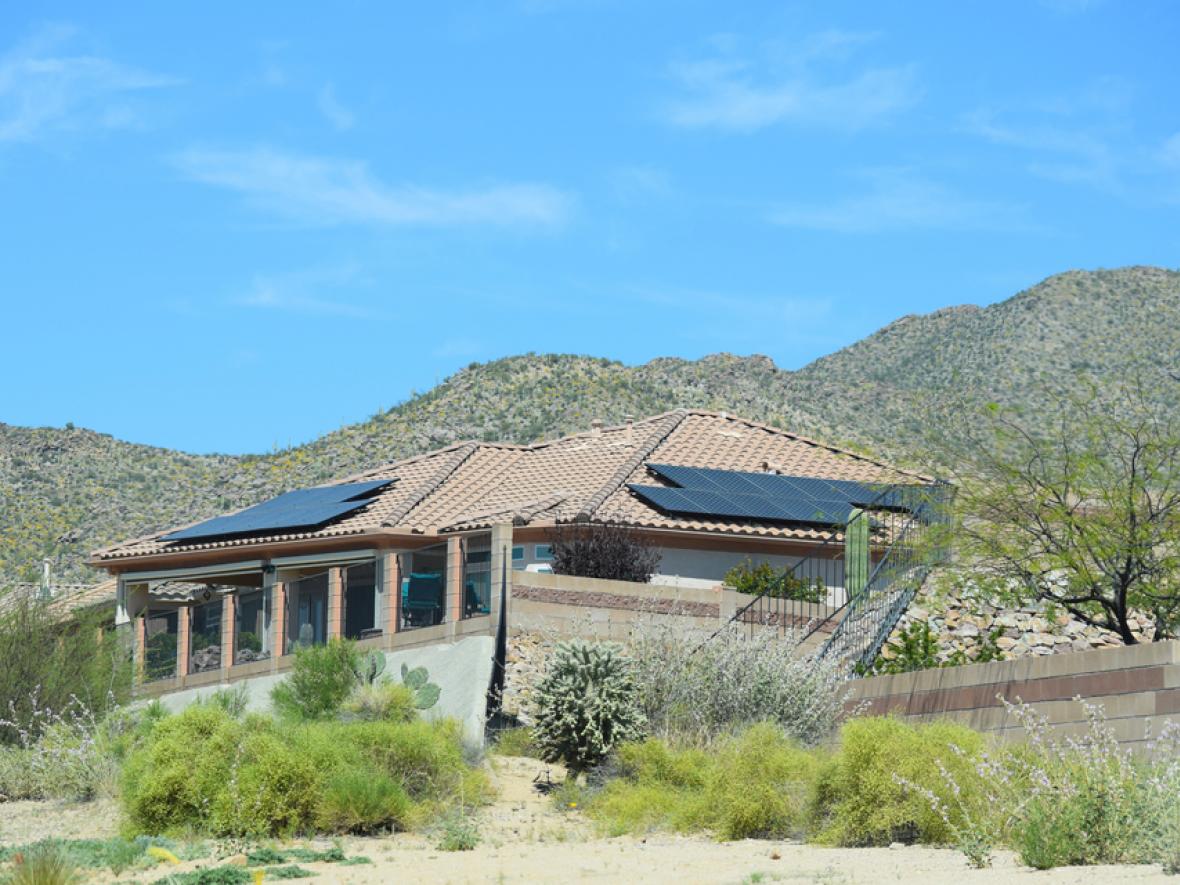 Learn more about the benefits of solar.
See how much you'll save with solar incentives!
There are many reasons why so many of your neighbors in greater Phoenix and Chandler AZ are installing solar panels on their properties. The solar experts at Energy Solution Providers field lots of questions about the value of solar and its high return on investment. Solar panels have become more affordable over the years, and with all the incentives and financing available in our area, now is a great time to upgrade your home with solar panels. 
Looking Forward with Solar
As the world continues to complicate, energy based on fossil fuels can be a volatile commodity. What if you could lock in the costs of power for your North Phoenix or North Scottsdale AZ home for 20 years? That's exactly what happens when our solar experts design and install solar panels. Residential solar panel technology has become a durable means to harvest the sun's rays for decades to come. What other investment today can provide such a lengthy, steady return?
Solar Is a Smart Financial Move
There are several key benefits to adding solar to your Apache Junction AZ home. At the top of the list is the federal tax credit of 26%, available through the end of this year. In 2021 the credit drops to 22%, so you'll want to take advantage of this perk as soon as possible. And the great thing is that if you can't apply all your credit in one tax season, you can carry over the remaining credit to the following tax year.
Solar Makes Your Home More Valuable
Some house upgrades that homeowners make barely break even when it comes to adding value. But it's a different story when it comes to solar. According to research by Zillow, adding solar can boost your home's value on the market by around 4%.
Solar Panels Are More Efficient Than Ever!
With our extensive professional experience, Energy Solution Providers have seen the cost of panels go down while technology advances have increased solar panel efficiency. The result is a bigger bang for your solar buck than even just a few years ago. Check out our Solar 101 page to get the details about how solar panels take the sun's rays and convert them into power for your home.
Will Solar Work for My Home?
As Arizona's top solar provider, Energy Solution Providers can evaluate your home to determine the best approach: grid-tied roof mounted solar or ground mounted solar panels. If you're setting out for independent living, our off-grid solar experts can ensure you're set for every contingency and will be able to keep your home running and powered up. We can recommend battery storage and back up generators to complete your energy portfolio. If you're interested in expanding solar to your business, Energy Solution Providers' commercial solar team can even provide expert advice on where to start.
How Much Will It Cost to Add Solar?
To determine the size of your solar array, we'll first review your current electric bill to see how much power you need. Then we'll size your solar panels to meet that power profile as well as stay within your budget parameters. We'll also help explain just how much in tax credits and incentives you'll be able to use to reduce your upfront solar installation costs with our final free estimate.
Is upgrading to solar worth it for my home? Call 520-868-0700 or

contact us

today to get a free solar quote.