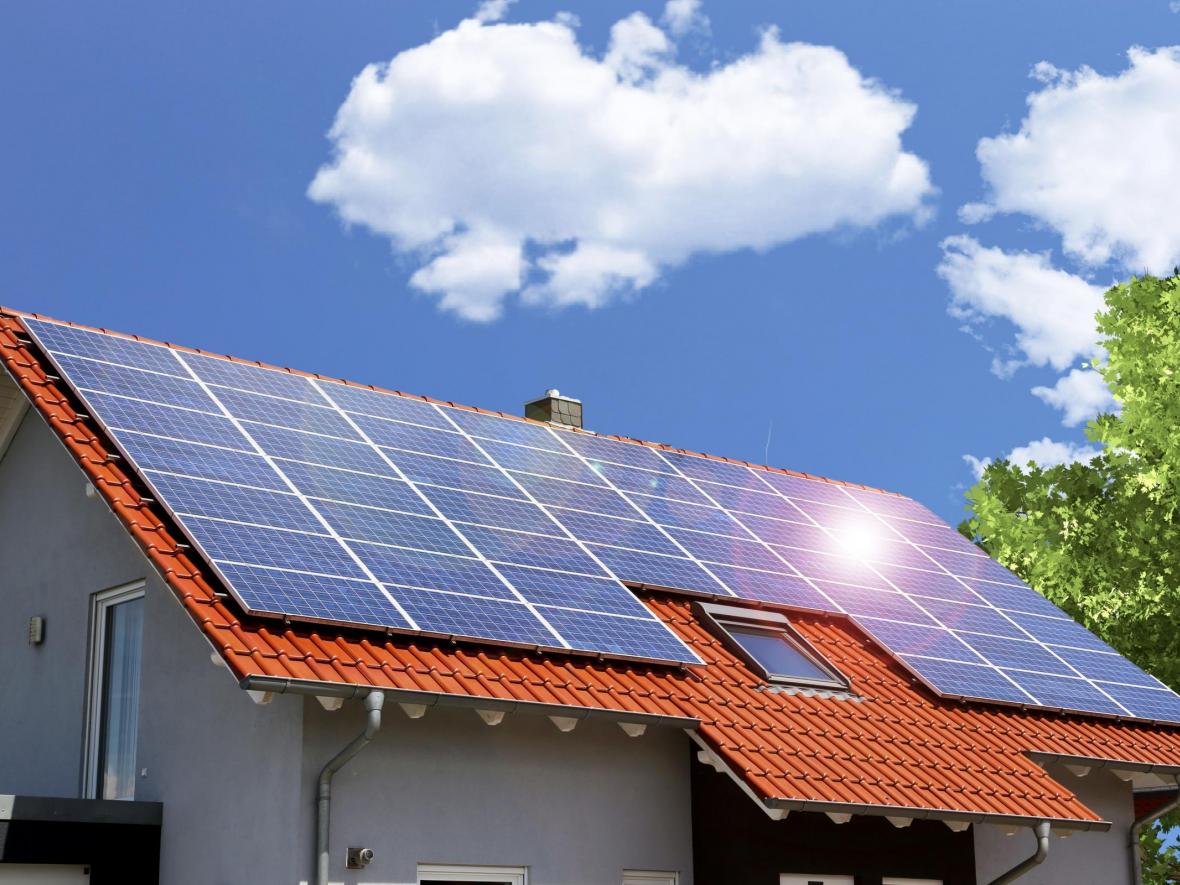 One of the most important decisions you'll make when installing a solar energy system is how many solar panels to install. The number of solar panels in your system will have a significant impact on the amount of electricity you can generate, which means this decision will affect your electric bill savings and your return on investment.
Thankfully, you don't have to make this decision alone. Energy Solution Providers installs custom solar designs for houses and businesses in Arizona and can determine the optimal number of solar panels for your residential or commercial solar installation. 
Factors that Will Determine How Many Solar Panels You Need 
Most average-sized homes that use an average amount of electricity will be able to meet their energy needs with about 20-25 solar panels. This number is just an estimate, however. To get an accurate idea of how many solar panels your home or business will need, consider the following factors:
1. Your Solar Energy Goals 
Before you go solar, it's important to define your goals. Do you want your solar system to cover 100% of your energy use? Is environmental impact a major concern, or are savings your top priority? Knowing what your goals are will make the solar panel sizing process much easier. 
2. The Amount of Electricity You Use 
If you want your solar panels to cover your total electricity use, you need to know how much electricity you're using before you decide how many solar panels to install. You can get this information by reviewing your electric bills from the past 12 months. 
While you're calculating your annual electricity usage, don't forget to account for future increases. For example, if you're planning to install a swimming pool or an electric vehicle charging station, you need to think about how much it will add to your power consumption. 
3. Solar Panel Efficiency 
Solar panel efficiency explains how well a solar panel can convert sunlight into electricity. Not all solar panels have the same level of efficiency—higher-quality panels tend to have higher efficiency ratings. While a higher-efficiency solar panel will likely be more expensive than a low-efficiency panel, it will also produce more electricity. This means you can generate more electricity using fewer solar panels, which can reduce your upfront installation costs. 
4. The Size of Your Roof 
When it comes to rooftop solar panel installation, size can be a limiting factor. How many solar panels you can install depends on the amount of viable roof space you have available. In most cases, a custom solar panel design can work around spacing challenges to give you the ideal number of solar panels. If your roof is just too small for an adequate array, we'll find an alternative, like a ground-mounted solar system. 
5. The Amount of Sunlight You Receive 
Solar panels work by converting sunlight into electricity, and the amount of electricity they can produce depends on the amount of sunlight they receive every day. In most of Arizona, we get 300+ sunny days a year. Thanks to the abundant sunshine, you may be able to install fewer solar panels than you would need in a darker location. 
In addition to climate, however, you also need to think about your home's location. If there is a significant amount of shading from surrounding trees or buildings, your solar panel's output will be affected and you may need a larger array to offset the shading. 
Find Out How Many Solar Panels You Need with a Free Estimate 
The best way to find out how many solar panels you need and how much your solar panels will cost is to schedule a consultation and estimate with a trusted solar provider near you, like Energy Solution Providers. One of our expert solar consultants will ask you about your goals, analyze your electric bills, and take a look at your roof to determine how many solar panels you'll need to power your home or business. 
We care about our customers and are here to help you make the best decision for your needs and budget. If you're looking for a solar company near you in Arizona that you can trust, give us a call today! We're here to answer your questions and make it easier for you to go solar.