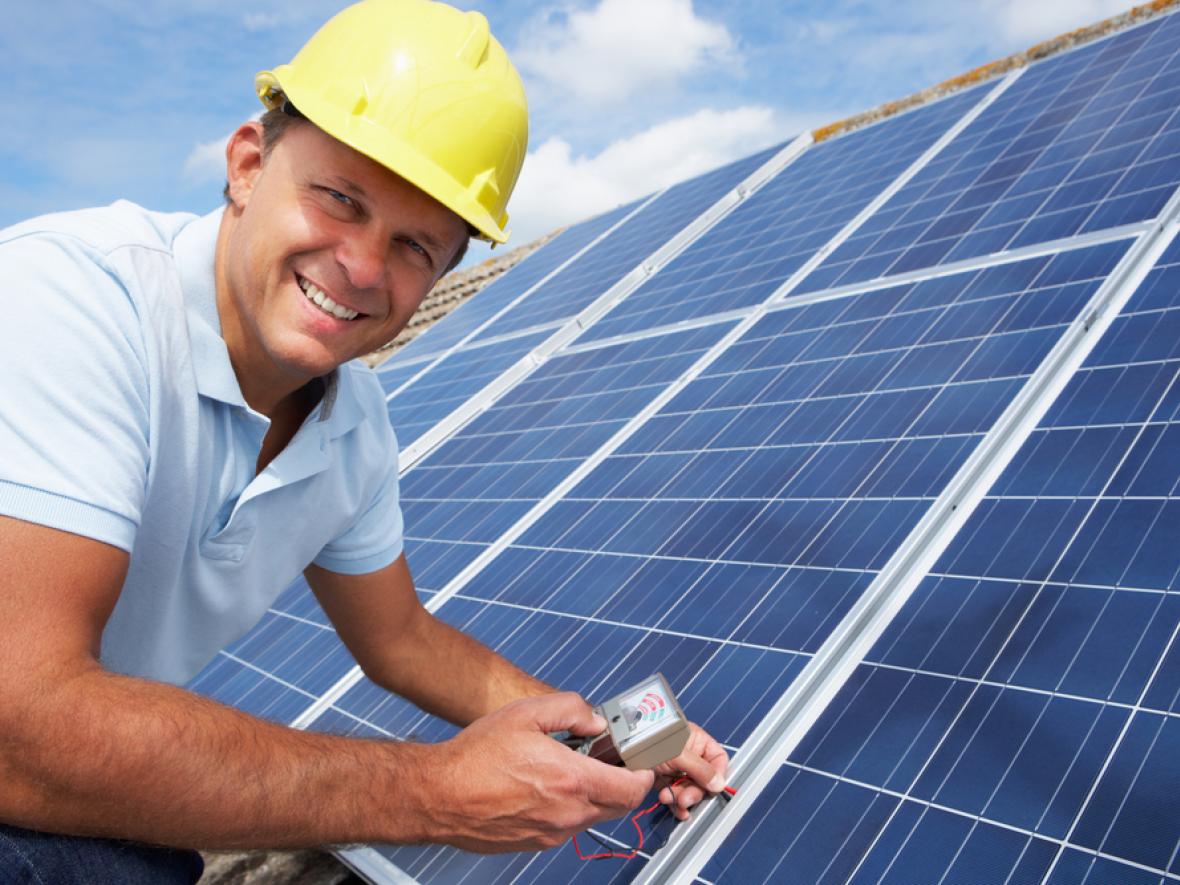 Looking for answers to your solar questions?
We've got experts standing by.
So, you've already made the decision to power your Arizona home with the renewable energy of the sun. You've decided you want to spend way less on your energy bills each month and protect your wallet from rising electricity prices. You also want to protect your home from power blackouts and brownouts while increasing your home's resale value.
Now that you've taken the first step towards solar energy, what's next? Who should you trust to install this home energy upgrade, and how can you be sure you are going with the best solar installation contractor here in Arizona? It starts with these four questions.
Are They Reachable?
First and foremost, you need to be able to talk to your potential solar installer. Going solar is a big investment, and you deserve to have all of your questions answered. All of the experience in the world is a moot point if you can't contact your solar contractor.
At Energy Solution Providers, we pride ourselves on being available for our customers. Our responsiveness is second to none, and our customers often describe us as a honest and communicative company (you can read our most recent reviews here). When you work with Energy Solution Providers, you work directly with the owner of the company. Even if you need his personal cell phone number, an answer to your solar question is never out of reach.
How Long Have They Been in Business?
When it comes to choosing a solar installer that will be working on your roof and in your home, experience counts. Trusting in an experienced and professional company means a smooth process from beginning to finish. Also, what's their contractor number? Any legitimate contractor should have their license information readily available for you to reference.  
Energy Solution Providers has been licensed and in business for nearly 20 years, and has installed many of the first solar systems ever in the state of Arizona.
What Are the Solar Options for My Home?
With the technological advancements in solar panels over the last ten years, the number of options for your residential solar electric system have increased exponentially. Your home should have the solar panels installed that work best for you and your needs — not the needs of a salesman.
Energy Solutions Providers offers a variety of solar system types and options to ensure that your solar electric system is working efficiently and reliably for your home.
Where Are They From?
Knowing where your solar contractor is located is important for making sure your solar system is a custom fit for your home and climate. A local contractor will know more about the peak sunlight hours, direction, and weather obstacles in your area. And when you spend your money with a local business, you can rest easy knowing that your money is supporting and growing a local economy.
Energy Solution Providers serves homeowners (and our neighbors) in Pinal County, Pima County, and Maricopa County. We know what it takes to get the best out of your residential solar electric system, because we live here too.
Energy Solution Providers: Arizona's Solar Installation Contractor
If you are still on the fence as to whether or not a solar electric system is right for your Arizona home, we want to be a resource for your unanswered questions. Check out our Solar 101 section to see if solar is the right choice for you. Or, take a look at our previous work to see what a solar electric system might look like on your home.
Still have questions about going solar in your Arizona home? Get a hold of one of your experts to schedule your free quote today! Call us at 520-868-0700 or sign up for your free quote.