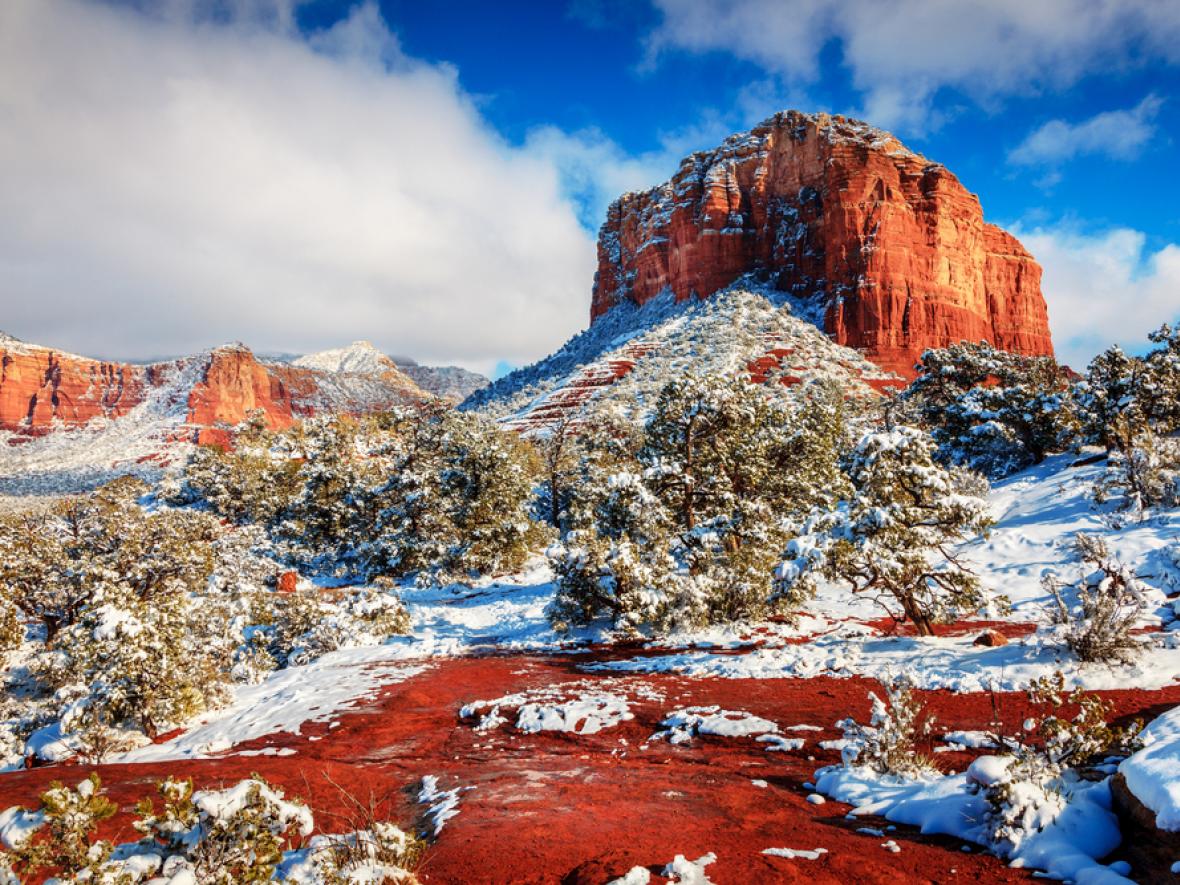 Don't wait for the hustle and bustle of summer to install solar-
Take advantage of the flexible winter scheduling!
If you are an energy conscious Arizona home or business owner, you have likely already done the research as to the benefits of going solar. But the next question in a long line of frequent queries we get from environmentally responsible Arizonans is, "When is the best time to install solar panels?".
In the over a decade and a half that Energy Solution Providers has been designing and installing residential and commercial solar electric systems, our solar installations specialists have paid close attention to the Arizona climate—enough to know that winter is the best time for solar installation!
Why Winter?
During the winter time, there is a little less sunlight to go around. The sunlight hours drop from over 13 hours in May and June, to eight hours in December and January. And though that eight hours of sunshine is still enough to provide your home with green energy in the colder months, installing during the winter means your system is primed and ready to take advantage of the 13+ hours of sunlight come summertime.
*Disclaimer: though the sun may be shining for up to 13 hours a day, your newly installed solar electric system will harness the most energy during peak sun hours, when the earth's atmosphere is not interfering with the photovoltaic process.
Temperatures & Demand are Low
There is a reason Arizona has become a snowbirding destination for many: our winters are mild! The average monthly high temperatures in Arizona never drop below 65ºF, and the average low temperatures are never below freezing (not that they don't get there in the northern part of the state). And sure, we may have gotten some rare snow in the desert this year, but since accumulation is even more rare it is not likely to interfere with our solar installation process, making it faster.
As the temperatures rise, so does the demand for installation. As Arizonans rely more on their air conditioners, and their electricity costs rise, the urgency for solar installation starts to creep in. Scheduling your solar installation in the winter provides much more flexibility!
The Heat Is On In The Summer
Winter is the best time to install solar because the temperatures are low, but summer can be a problematic time because the temperatures are high. As we mentioned before, the peak sunshine months in Arizona are from April to September — which is great for harnessing solar energy but when it comes to solar installation, it can mean scorching triple digit temperatures and even hotter roofs. There are some days that we cannot even send our crews out because it is so hot!
Go Solar This Winter, With Energy Solution Providers
Local expertise matters when choosing a solar installation contractor. At Energy Solution Providers, we take pride in knowing the climate like the back of our hand, but we are also familiar with the locally offered incentives and rebates. From manufacturer rebates to net metering from your power utility, we have the Arizona specific knowledge that will make all the difference. Plus, top to bottom customer service that will ensure you are happy from beginning to end!
Take advantage of the summer sun — install your solar electric system this winter! Start your free quote when you call 520-868-0700 or contact us today.